In October I took a trip to the east coast, ostensibly to attend this year's PDN PhotoPlus Expo, but mostly to enjoy a long-overdue visit with my grandfather. The plan was to spend my first few days in New York City at the Expo, and then skip the final few hours of PhotoPlus on Saturday and take the train up to New Haven, CT to meet my grandfather, at which point we'd drive to Newport and start exploring.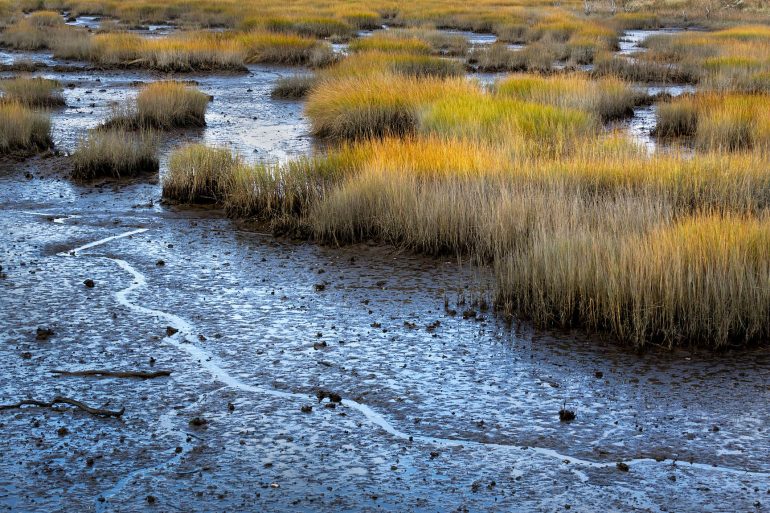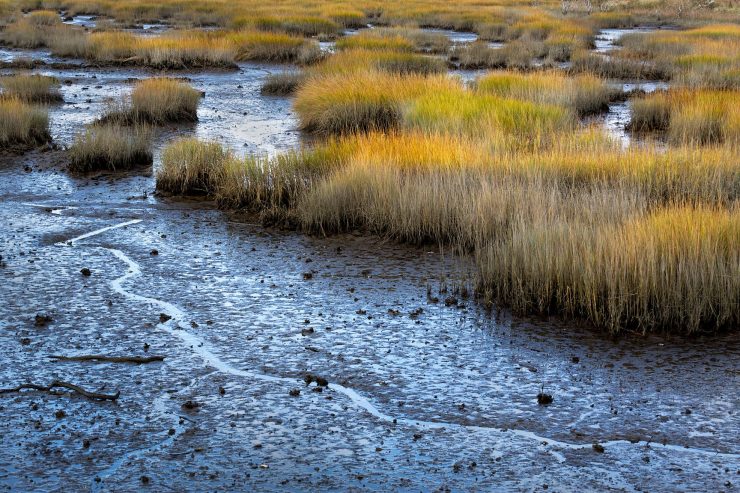 Unfortunately, the trip got off to an inauspicious start. My American Airlines flight from Seattle to Chicago seemed to be going fine until we were about half an hour from our destination, and then I noticed that the plane seemed to start behaving strangely… the yaw adjustments seemed excessive and unusual. I noticed them, at any rate… and that in itself is a problem. Moments later, I noticed that the flight attendants were rushing from the back to the front of the plane with documents in hand, looking worried. Then an announcement came from the co-pilot. It started with something like:
Please remain calm. Your flight crew is trained to handle any emergency…
And he explained that our plane had experienced a hydraulic system failure, before turning the microphone over to one of the flight attendants to give us further instructions. She was, regrettably, not quite up to the task. Her quivering voice failed to mask her terror as she explained that we'd be making an emergency landing and that we needed to begin by removing all sharp objects from around our seats. I was told to take my glasses off, but didn't. We located the nearest emergency exits and were told how to brace against the seats in front of us for the impact. We were well out over Lake Michigan, and descending. The young man next to me, perhaps in his mid twenties, was visibly shaken and started asking me questions: "Are we going to land in the water? We can't take our carry-on with us, right? Does the landing gear work?" I couldn't give him many answers, but I tried to reassure him that we'd be OK.
For the next ten minutes or so we continued to descend, collectively believing that we were going to crash. I heard sniffles and muffled sobbing from the seats behind me.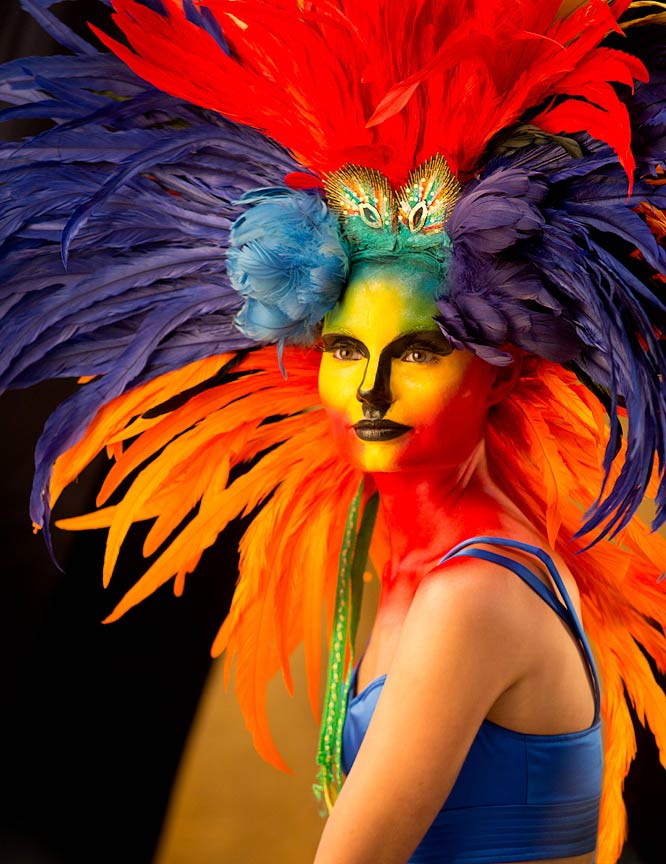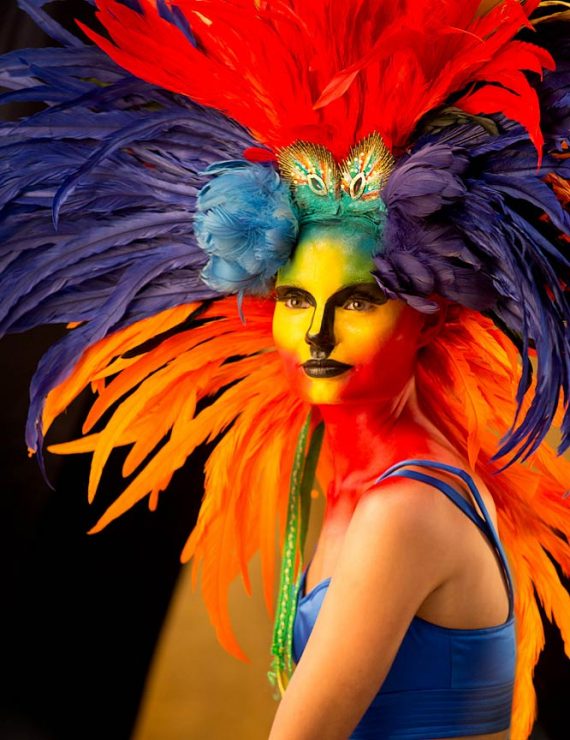 Then, shortly before we landed, the co-pilot announced that he was now expecting to make a rolling-landing, and he reminded us to stay seated until the emergency vehicles departed from the plane and we reached the gate. And that was that. We had a smooth landing, and though we were surrounded by emergency vehicles, when we eventually got to the gate I was able to rush through the airport and make my connection. If I'd had a longer layover and time to think about it, I may have seriously reconsidered getting on another plane, but I didn't and the rest of the trip was uneventful.
The PhotoPlus Expo was great, as usual, though I enjoyed my time spent walking around the city just as much. I watched presentations at the Canon, Sony, and Nikon pavilions, and they were as good as last year's, but I especially enjoyed a talk by David H. Wells about travel photography on the Unique Photo stage. On a stage in the back corner, I wasted nearly an hour watching a fellow talk (vehemently) about the NEW Kodak company and their goals. What he lacked in details and information he made up for with zeal.
Sigma's booth had a rotating group of heavily made-up models and equipment to photograph them (though I didn't wait in line… just took a few snapshots with natural light), and the Unique Photo pavilion had their usual collection of full-body make-up artists and mostly-nude models.
Train travel is always fun, for me, and the trip up to New Haven was smooth and pretty, with the New England autumn colors still lingering on the trees. My grandfather, who is a very strong amateur photographer himself, met me at the station. On the drive to Newport I started looking at our maps and a AAA tour book as we discussed our options for the next couple of days, and not long after sunset, we arrived at our hotel on Goat Island in Newport Harbor.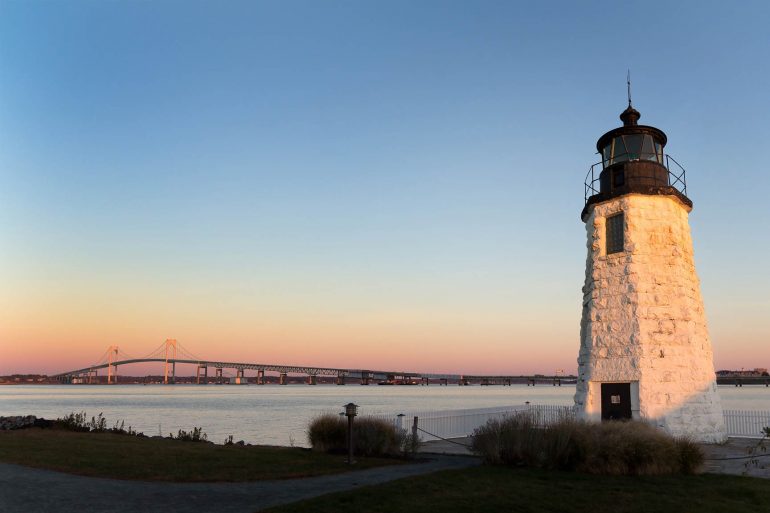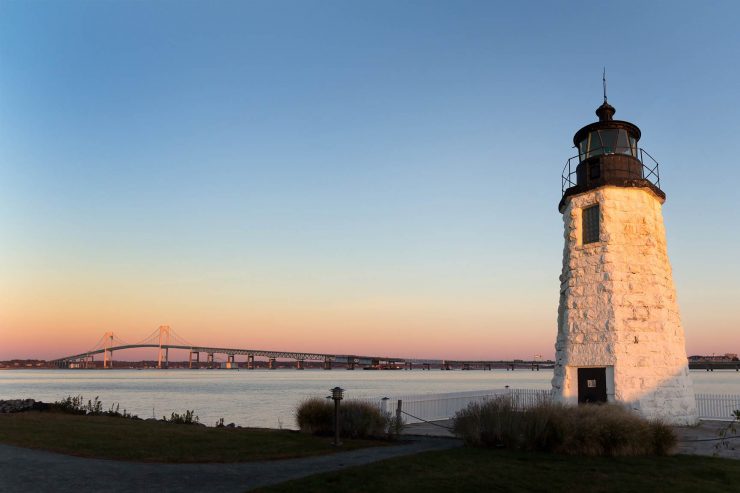 Over the next couple of days (and in between some excellent meals: I can, without hesitation, recommend the White Horse Tavern and Castle Hill Inn Restaurant), we covered the town and visited some of the numerous gilded-era mansions along the coast. Damage from Hurricane Sandy had closed much of the coastal cliff-walk, but I walked the northernmost mile or so that was still open.

At sunset, I shot the harbor and bridge before rushing down to south to the Brenton Point State Park to catch the last moments of the blue-hour. While seeing the sites and learning the town's history (the importance of Newport in the nation's foundation policy of religious freedom can't be overstated), I also was able to hear about some of my own family history: my grandfather had been stationed in Newport during the Korean war.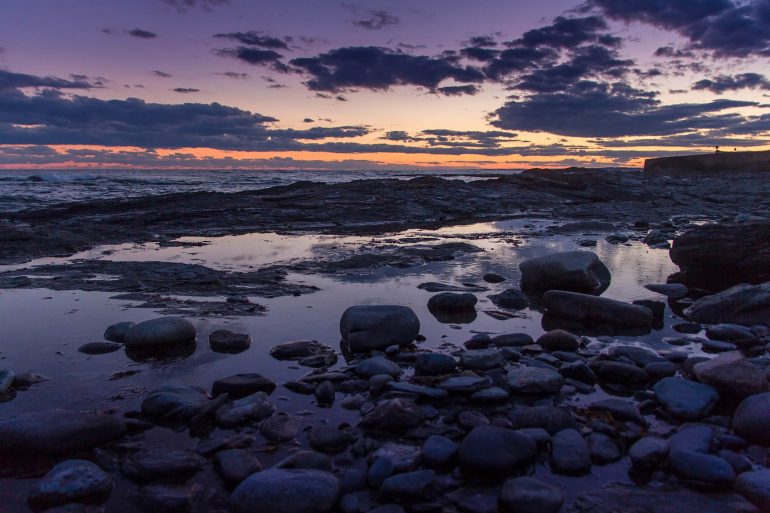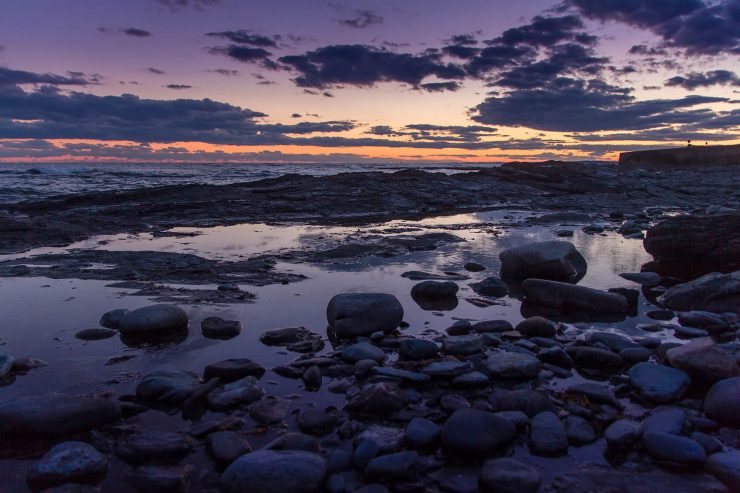 The drive to Cape Cod was surprisingly quick. I forget, sometimes, how small New England really is. On the evening of our arrival, we followed signs to the Nauset Lighthouse, it's bright red tower reminding me of Hilton Head. Though there were some clouds, I was lucky and the sun broke through long enough to give me some golden light on the western side of the structure and separate it from the quickly darkening background.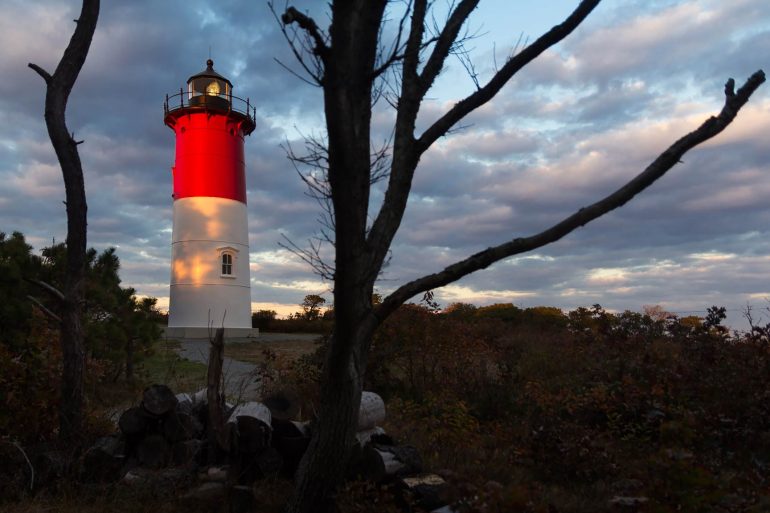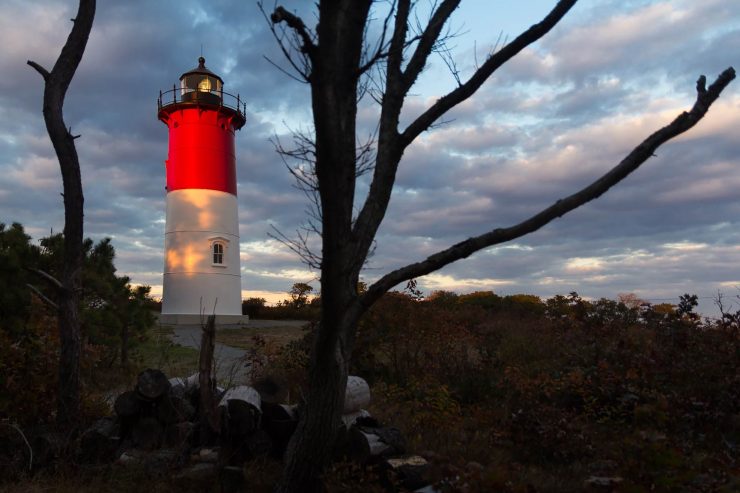 The next day we drove the cape, staying on side-roads where we could and taking our time. Some of the side roads were little more than horse tracks, in fact, but we made it up to Provincetown around lunchtime, after stops on the harbor in Wellfleet and along-side a salt marsh somewhere between there and Truro. The leaves in the deciduous forests were still changing, and so gorgeous along the road at times that I had to stop, once, and see if I could capture it… though I'm not sure that I succeeded. There is a certain feeling of wonder when entering the glow of a tunnel of yellow and orange leaves over a winding road that is very hard to capture in a photograph.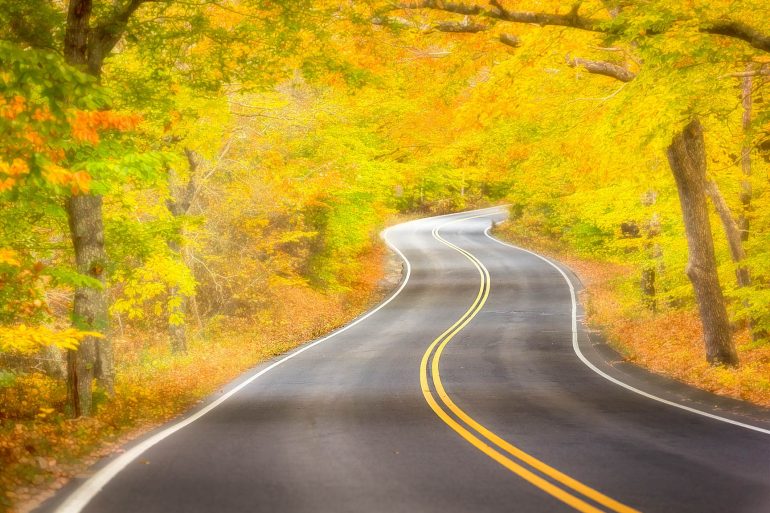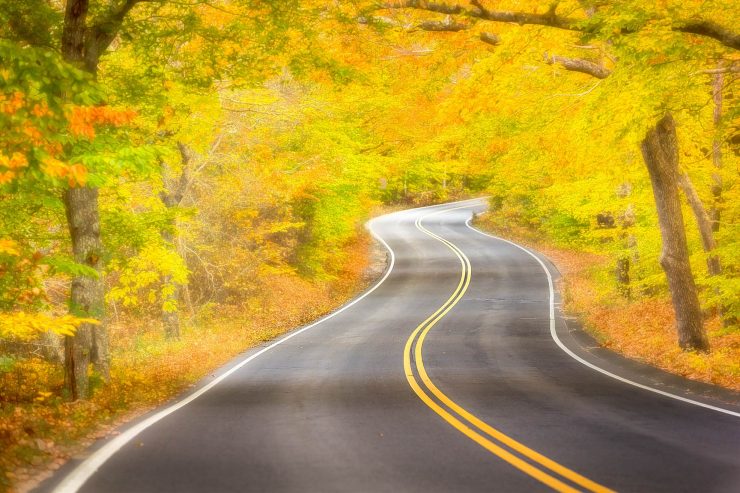 Our final morning on the Cape was grey and drizzly, but we headed up to the Highland Lighthouse anyway, and then pointed the car towards Boston, where I'd catch my return flight.