Sigma 35mm f/1.4 vs Canon 35mm f/1.4
[O]ver the years, Sigma has produced some nice lenses, but also some dogs, and their prices and external appearances are not always the best indicators of their performance. Sigma's new
35mm f/1.4 "Art"
series lens is a beautiful looking lens, and with a price tag $400 less than the Canon equivalent, it is a tempting offering, so I got a copy from
BorrowLenses.com
and put it through its paces.
The results were a little surprising, even though I had heard good things about it.
If you saw my first lens comparison video (between the Canon and Tamron 24-70 f/2.8 lenses), you may have still been left a little unsure about which was the best option for you in the end; the Canon offered better image quality, but the Tamron wasn't much worse, had image-stabilization, and was a lot less expensive. That's still a tricky choice.
Sigma made things easier in this case. The Sigma 35mm f/1.4 is clearly the better lens, according to my tests.
The results from the video can be summarized pretty easily:
The Sigma is sharper and provides higher resolution, especially away from the center of the image at f/1.4 – f/2.8
The Canon produces surprisingly strong chromatic aberration (magenta fringing), even at apertures as small as f/8
The Canon suffers from heavy vignetting, and modest vignetting is a factor even at f/5.6, while the Sigma shows no significant vignetting until f/2.8 (and none worth worrying about until f/2)
The Sigma produces smoother bokeh, while the Canon's is slightly more contrasty.
Neither lens offers significantly better AF performance, though in my tests, the Sigma was a little more reliable.
Considering that the Sigma costs $400 less, feels better in the hand, and is constructed of metal rather than plastic, I can only conclude that the Sigma is the better lens and the better buy.
RAW Image Examples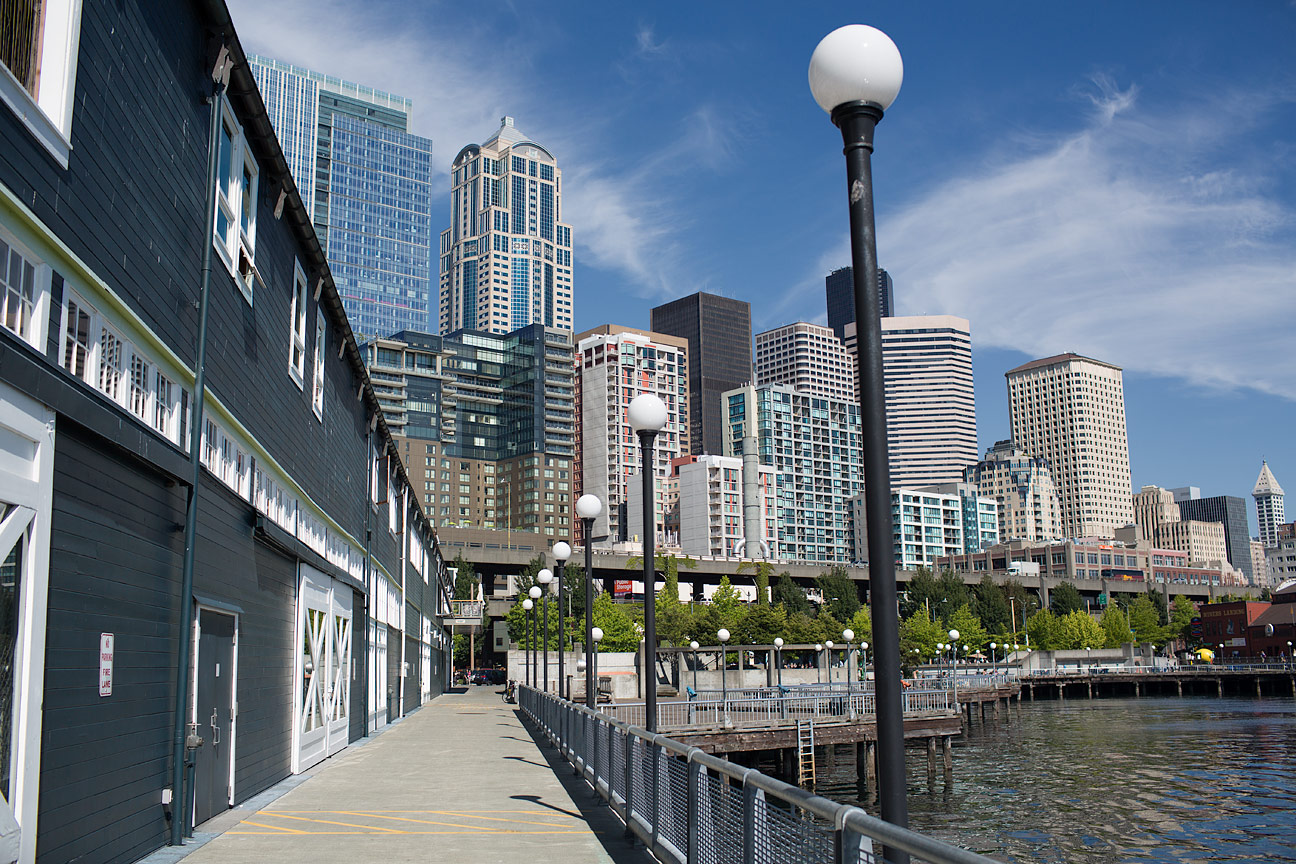 (Waterfront Examples: 12 RAW Files, 360MB)
Skateboarding Pictures
I've had a couple of questions about the settings that I used for the skateboarding pictures. They were generally shot at f/2 between 1/1000th and 1/5000th of a second at ISO 100 or ISO 400. The important part, though, was that the shots against the sky had +2 stops of exposure compensation so that I didn't lose all of the subjects in shadow (at the expense of losing some highlight detail). Since they were shot as RAW, I could then pull some of the highlight detail out in post processing. Here's an example: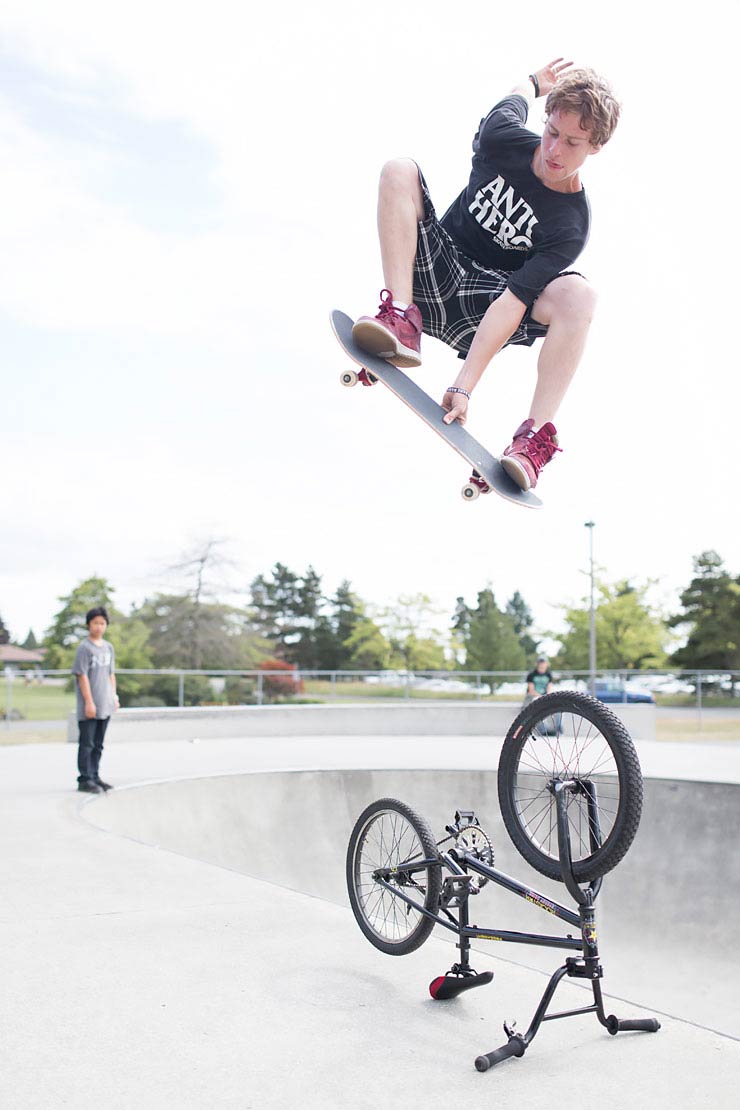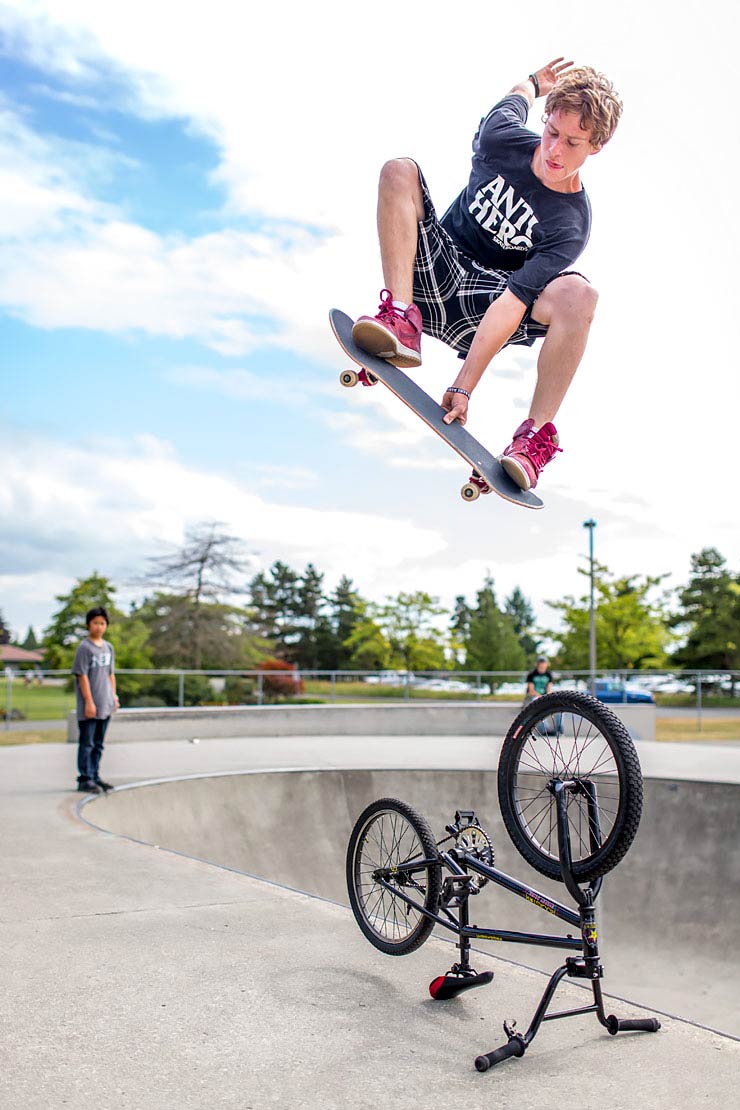 Looking at the finished image now, I'd probably tone down the processing a bit… maybe lighten it up overall. But you should be able to see why I was able to hold the shadow detail.
Want to Help?
If you've found this review helpful and are about to purchase or rent a lens, please consider following one of our links to Amazon.com or BorrowLenses.com so that we can continue to make more reviews like this in the future. Or, purchase your lens from B&H Photo! Thanks!