Canon 7D Mark II : What's New?
Though leaked information has been passed around for weeks,  Canon has finally officially announced their newest SLR, the Canon 7D Mark II. The original 7D was announced 5 years ago this month, and at first glance, the changes to the new model seem pretty modest, but significant. Video shooters will be pleased. All in all, the 7D Mark II looks like an excellent new camera for action, event, and wildlife photographers.
Take a look at the table below for a quick summary of the upgrades in the new model:
Canon 7D
Canon 7D Mark II
Current Price

$999
$2,042.69
Body Material
Magnesium Alloy
Magnesium Alloy
LCD Size / Resolution
3.0"
920,000 pixels
3.0"
1,040,000 pixels
Processor
Dual Digic 4
Dual Digic 6
Sensor Resolution
18 Megapixels
20.2 Megapixels
ISO Range
100-6400
+12800
100-16000
+51200
Total AF Focus Points
19
65
Cross-Type AF Sensors
19 (dual diagonal)
65 (dual diagonal)
Video Auto-Focus
Contrast Detect, non-continuous
Dual-Pixel CMOS AF, Phase Detect
Servo AF
Min. AF light level
-0.5 EV
-3 EV
Minimum AF Aperture
(Center Point)
f/5.6
f/8
Metering System
63 Zone Point Linked Evaluative
9.4% Center Weighted
2.3% Spot
252 Zone (150k pixel)
1.8% Spot
Max Frame Rate (RAW and JPG)
8 fps
10 fps
Max Burst RAW
25 shots
31 shots
Max Burst JPG (large/fine)
130 shots
1090 shots
Available HD Video Frame Rates
PAL and NTSC
24/25, 30 at 1080p
24/25, 30, 60 at 720p
PAL and NTSC
24/25, 30, 60 at 1080p
24/25, 30, 60 at 720p
Uncompressed Video
via HDMI
No
Yes
Media Type
Compact Flash
Dual SD Card Slots
GPS (built in)
No
Yes
Battery Type
LP-E6
LP-E6N
Intervelometer
No
Yes
Headphone Jack
No
Yes
USB Port
USB 2.0
USB 3.0
The autofocus system has been updated significantly, with over 3 times the number of focus points as the original. In fact, the 7D Mark II even has more cross-type AF points than the significantly more expensive 5D Mark III. (If you don't know the difference between standard and cross-type AF points, watch our quick video on the subject, here). The camera will also retain AF ability in low light (-3 EV!) and with smaller aperture lenses, so if you need to use an f/4 lens with a 2x teleconverter, you can expect reliable performance.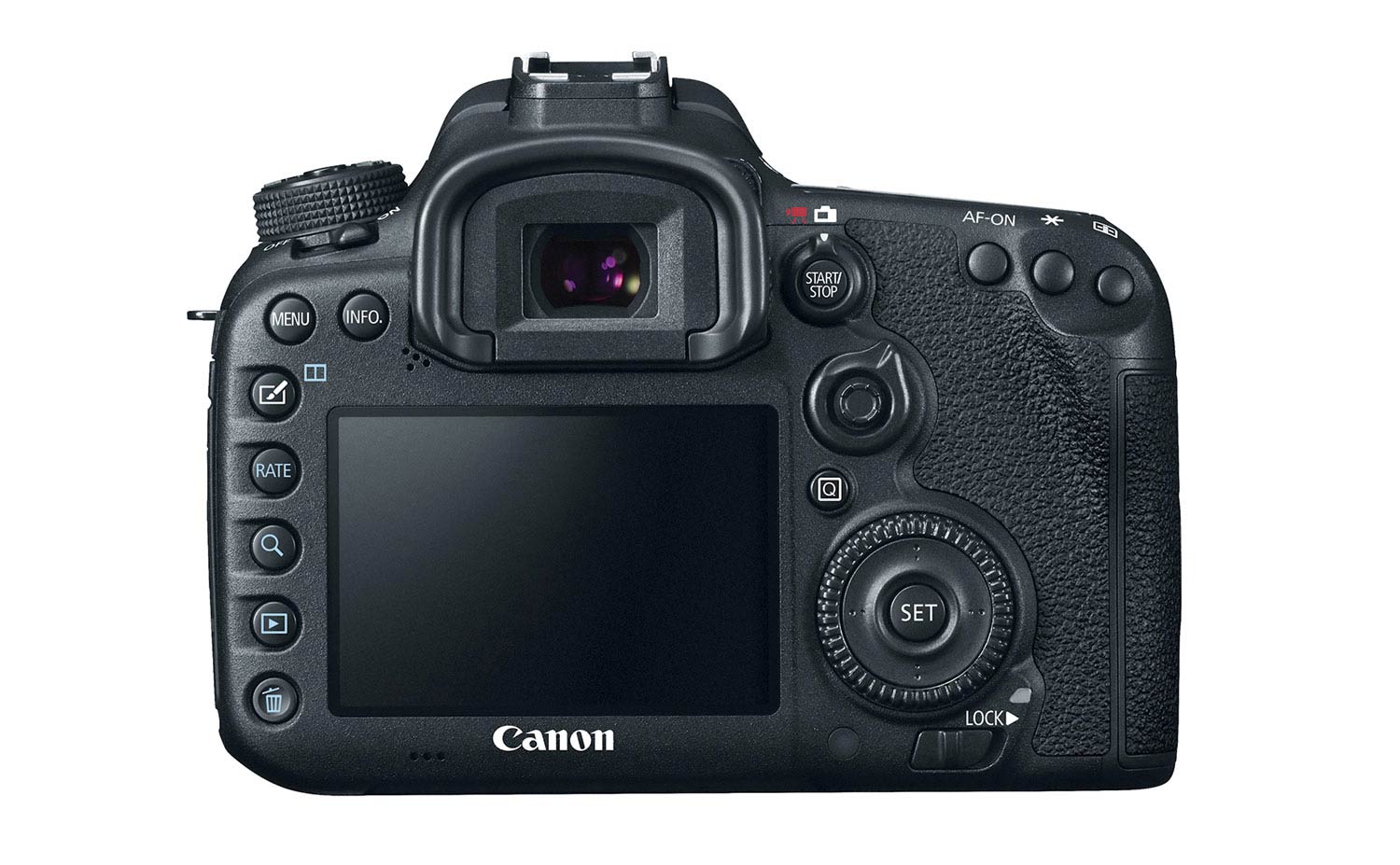 Video functionality has been improved with Canon's dual-pixel CMOS autofocus, which allows video-camera-like autofocus performance while shooting video (like that found in the Canon 70D), and the camera can now shoot 60 frames per second at 1080p. Unfortunately, the Mark II does not provide 4K video. The availability of the headphone jack will be appreciated by many.
GPS has been added to the camera, and although it's a welcome feature, it is now also found in any $15 cell phone, so it's not exactly exciting. Similarly, an intervalometer has been added for those interested in shooting time-lapse sequences, though that feature has been available for quite some time to people who don't mind using an external intervalometer or tethered smart-phone.
The Canon 7D Mark II is expected to start shipping in November, at a cost of $1799. You can pre-order it now from your favorite camera store:
New Lenses
As anticipated, Canon has announced a new 24mm f/2.8 pancake lens, an EF 400mm f/4 DO IS II compact supertelephoto, and a 24-105 f/3.5-5.6 IS STM.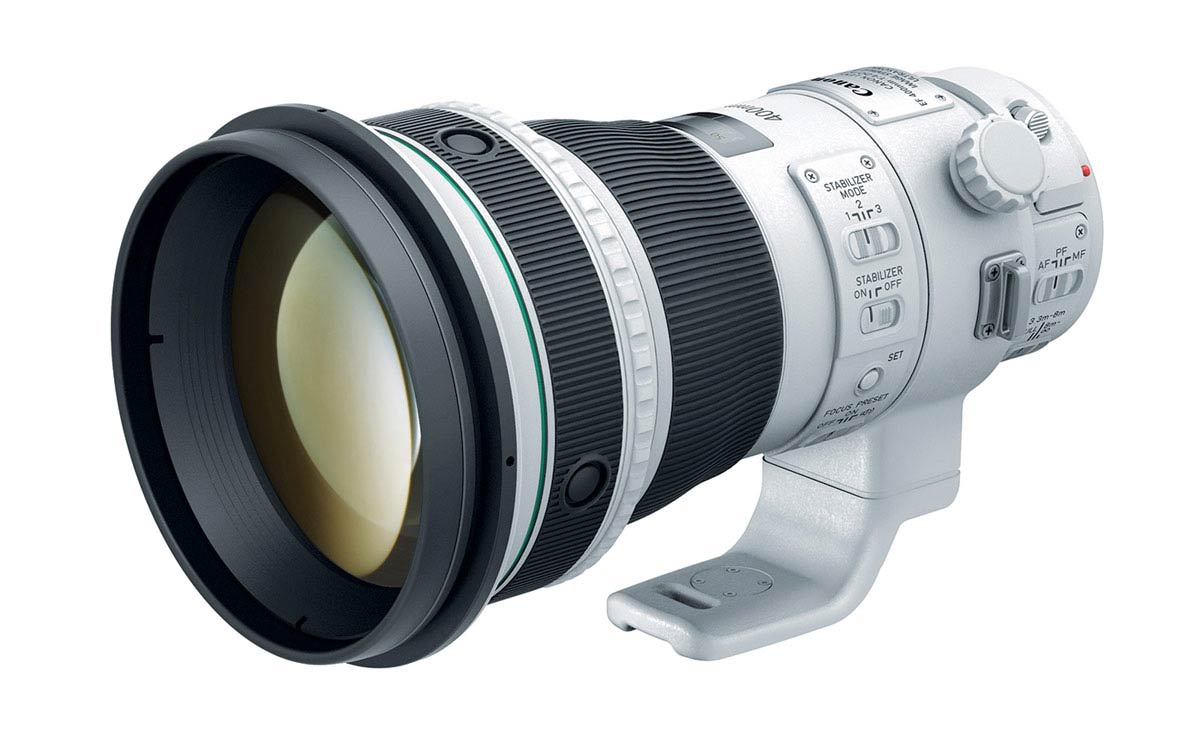 They will be available for $149.99, $6899, and $599, respectively. The pancake and the supertelephoto will be available in November, while the STM will hit store shelves in December.