The Canon 80D was officially announced this evening, and while the 70D's dual-pixel CMOS autofocus system1 This system allows a DSLR to focus quickly and accurately while the mirror is up, making it a practical tool for shooting video or focusing while using live-view. Even now, Canon's competitors have not developed a similarly fast AF system for video. made it an innovative offering when it was launched nearly three years ago, the Canon EOS 80D offers incremental improvements rather than novel features. Some of the increments are disappointingly small.
Canon 70D
Canon 80D


Body Price
(current Amazon.com)
$999
$1199
Body + 18-135mm Lens
$1299
Sensor Resolution
20.2 Megapixels

24.2

ISO Range
100-12800
+25600
100-16000
+25600
Autofocus Points
(All Cross Type)
19

45

AF Sensitivity
-0.5 - 18 EV

-3 - 18 EV

Video Resolutions
1080p @ 24, 30 fps
720p @ 50, 60 fps

1080p @ 24, 30, 60 fps


720p @ 50, 60 fps
Viewfinder Coverage/
Magnification
98%
.95x

100%
Since camera manufacturers seem to have decided that more AF points are always better, the 70D's 19 cross-type AF points have been replaced with 45 points, again, all cross-type, and 27 of them can function even when the lens' maximum aperture is f/8. If you're not sure what cross-type AF points are, I recommend watching my quick video on the subject (just about the first 3 minutes). Additionally, the new CMOS sensor supports dual-pixel AF at every location, making it much more reliable than previous models (which were already best in class).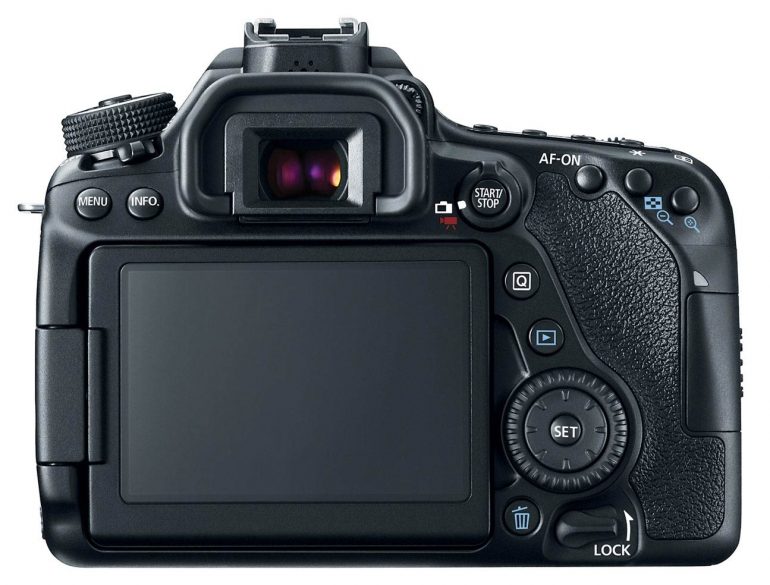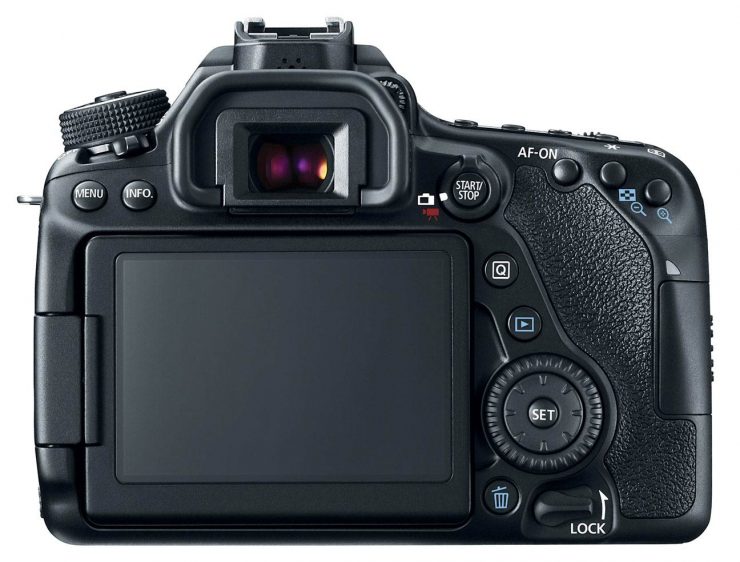 Beyond that, the changes are not dramatic. The sensor resolution has increased to about 24 megapixels, up from 20; a modest change. The ISO range has increased from a high of 12800 to 16000, only about 1/3rd of a stop extra, which is pretty insignificant. 1080p video can now be shot at 60fps.
The 80D's upgrades make it a faster and more appropriate for action photography, though it still falls well short of the speeds found in the Canon 7D Mark II, or indeed, the upcoming Sony a6300, which can also shoot 4K video.  The fact that the 80D does not shoot 4K video will be a disappointment to many, even though 4K has yet to gain widespread use.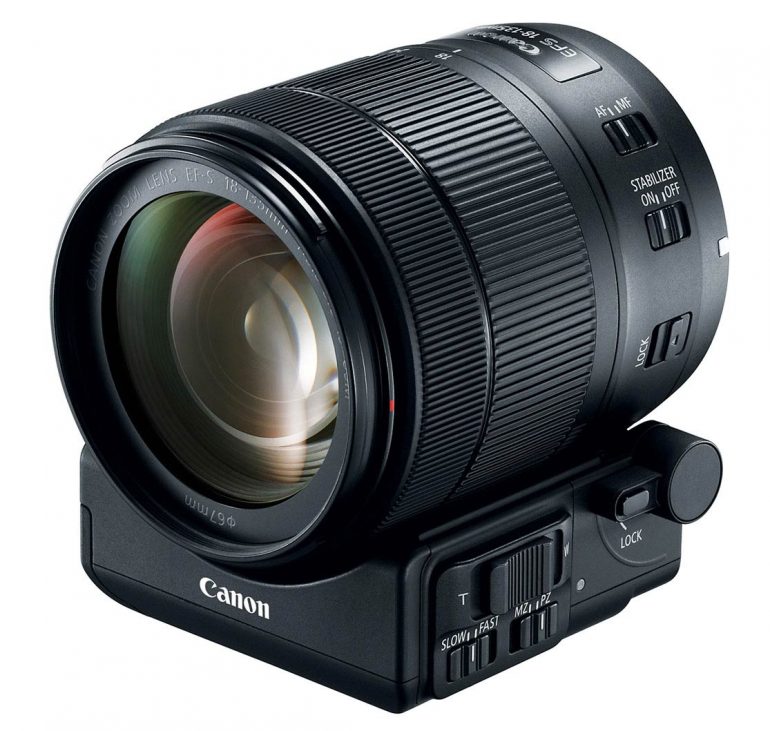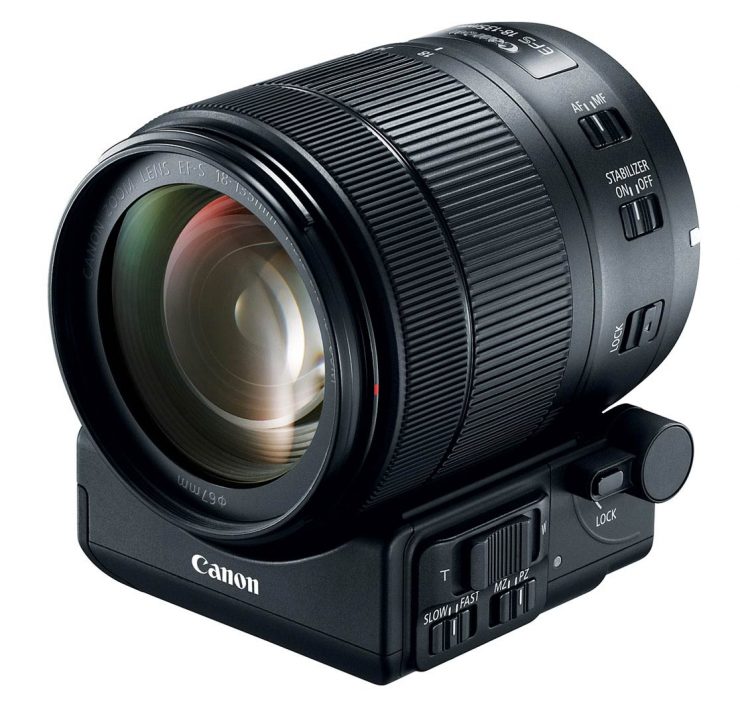 More interesting than the camera body, however, is the new kit lens: an 18-135mm f/3.5-5.6 IS USM. Why Canon chose to replace the STM motor with a USM is intriguing, but the showstopper here is the fact that the lens has connectors for a power-zoom adapter. The adapter itself is somewhat large and boxy, but when affixed to the bottom of the lens, it provides power-zoom controls, much as you'd expect with the zoom functions of a point and shoot camera.
Photographers will have no use for this; manual zoom will be faster. Video shooters, however, will enjoy the smooth motion that is hard to achieve by hand2 …and without rails and additional accessories. . The adapter can be switched between fast or slow zoom, for additional flexibility.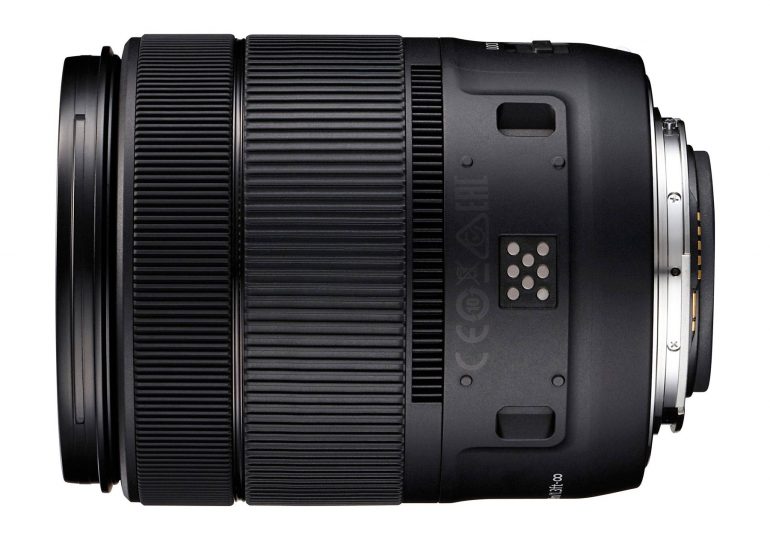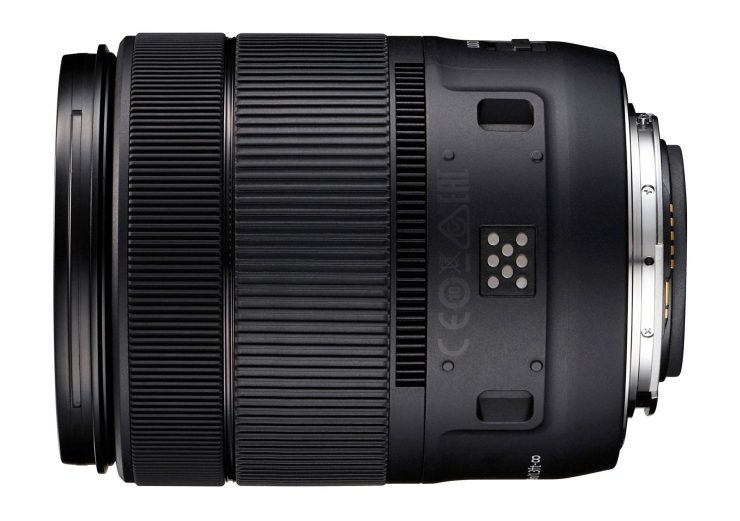 The focusing motor is a new type: a Nano-USM. Canon claims that it is 4.3x faster than the old micro-USM, but still accurate and quiet for shooting video. Otherwise, the lens is much like the STM model: 4-stop rated image stabilization, seven rounded aperture blades, 16 lens elements in 12 groups including a UD and an aspherical element,  and a minimum focusing distance of about 15.4 inches.
[I] would be remiss if I didn't mention that, in addition to the capability of shooting 4K video, the compact Sony a6300 also has power zoom built into some of their lenses… no bulky add-ons required (though manual zoom is also ruled out). Notably, this includes the kit 16-50mm lens, but also the very nice
18-105 f/4 G
, for example. Those who have a serious interest in video will probably not be swayed towards the Canon, when Sony is producing cameras with excellent sensors and video capabilities that are still unmatched by DSLRs
3
While Nikon's D500 and D5 and Canon's 1DX II can shoot 4K, they are all limited in their own ways: the Nikon D5 has a 3 minute time limit, and all of them have at least a 1.3x crop
.
Prices and Availability
The Canon 80D is expected to start shipping in March at a price of about $1199 for the body, $1799 with the new 18-135 lens, which would cost $599 separately. If you'd interested in the power zoom adapter, plan on tacking on another $150.
You can pre-order them all now at your favorite dealer:
Canon 80D Body : Amazon.com | B&H Photo | Adorama
Body & 18-135mm Lens: Amazon.com | B&H Photo | Adorama
18-135mm Lens: Amazon.com | B&H Photo | Adorama
Or, you can pre-order the Sony a6300 for about $1000.