After weeks of rumors, this morning Tamron has officially added two lenses to their new SP lens line: the Tamron SP 85mm f/1.8 Di VC USD, and the SP 90mm f/2.8 Di VC USD 1:1 Macro.
If the 85mm lens matches the optical quality found in the company's best recent optics, the product will fill a large gap in the lineup available for Canon cameras. Though a very expensive Canon 85mm f/1.2L ($2000) is on the market, the only affordable lens for amateurs is the Canon 85mm f/1.8 USM, which is a great lens for it's age, but it was released in 1992, and optics have advanced significantly in the past twenty-four years.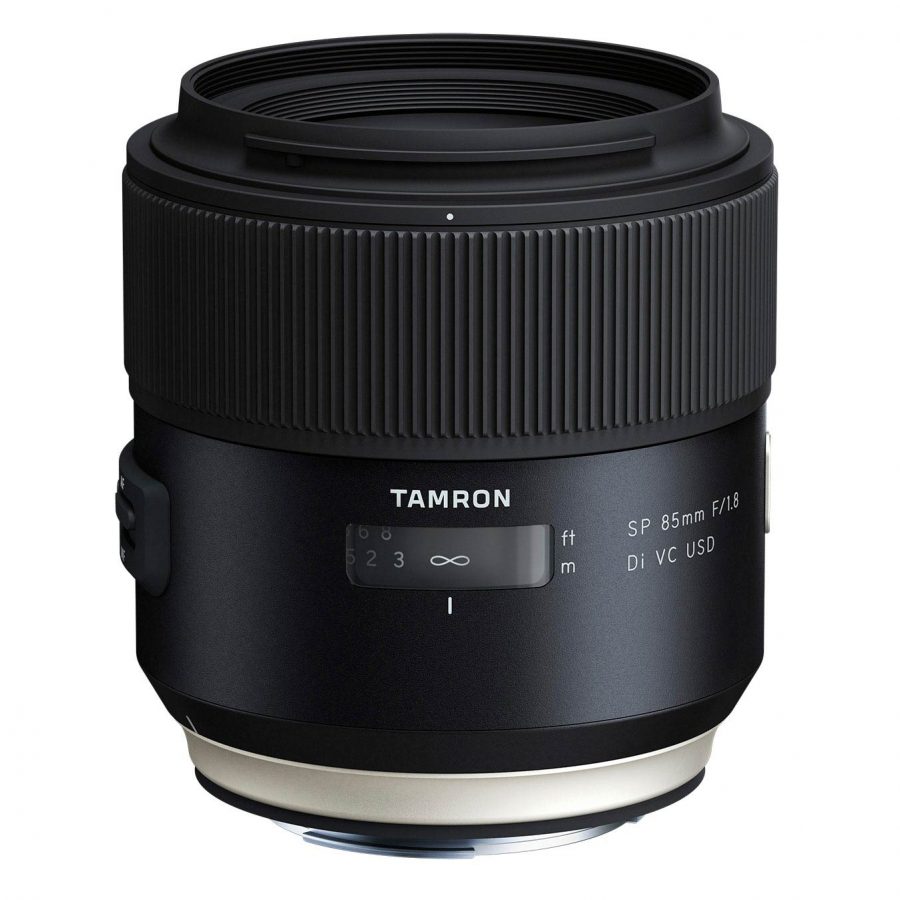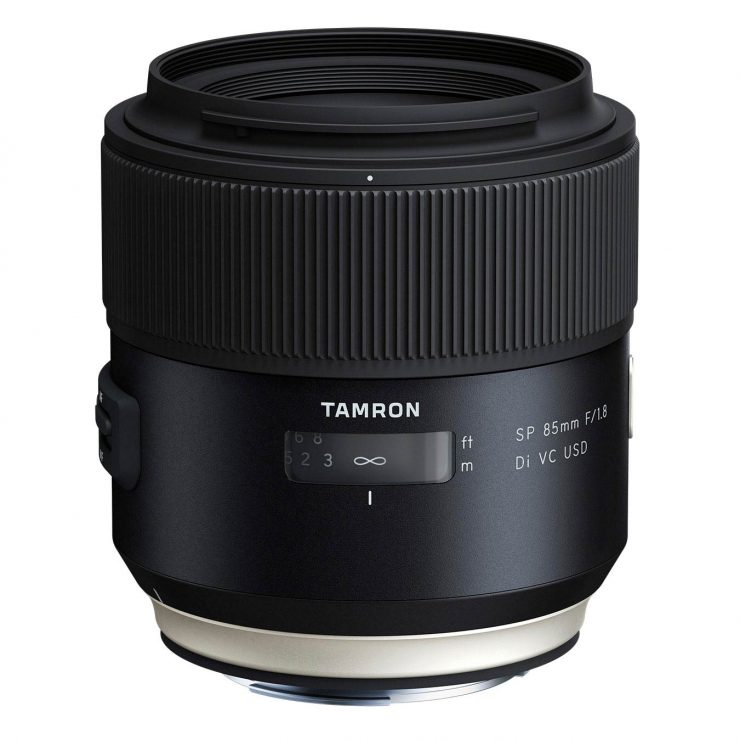 The Tamron promises excellent image quality; the 13 element/9 group optical design includes a low-dispersion (LD) glass element and an extra-low-dispersion (XLD) glass element, along with Tamron's most advanced lens coatings for light transmission and reflection reduction, as well as a protective fluorine coating. The combination of these factors will virtually eliminate chromatic aberration and astigmatism, and produce high resolution across the frame, according to Tamron, as well as smooth, natural bokeh (aided by a nine-leaf aperture design).
Beyond the SP 85mm f/1.8's potential to improve optical quality, Tamron has endowed the lens with "Vibration Compensation" (aka, "VC"), their terminology for image-stabilization. According to Tamron's tests (using the Canon 5D Mark III and Nikon D810), the image stabilization provides about 3.5 stops worth of shake reduction. This is the first 85mm lens in its class to be built with optical image stabilization.
Also of note: the lens is moisture resistant, can focus down to about 30″.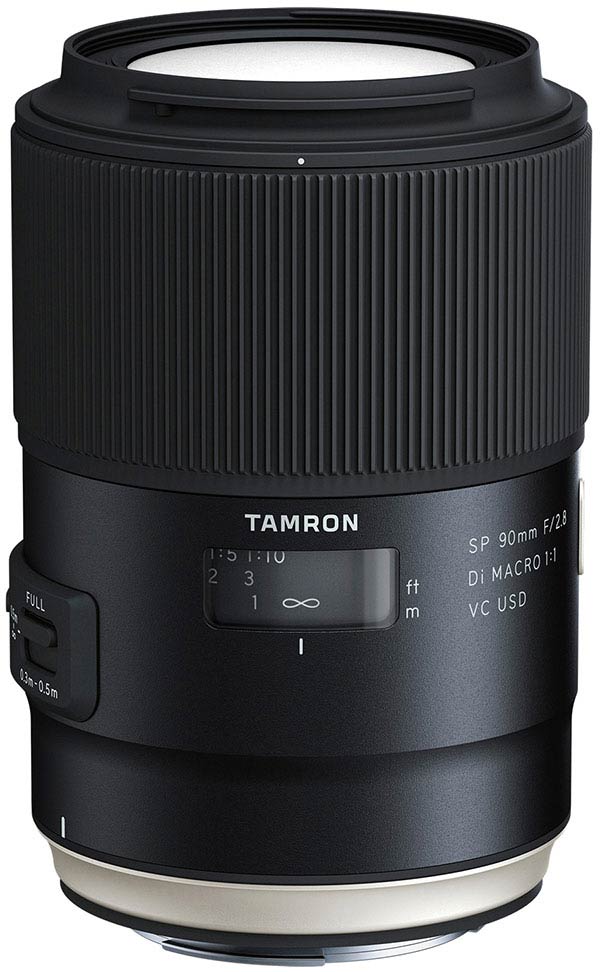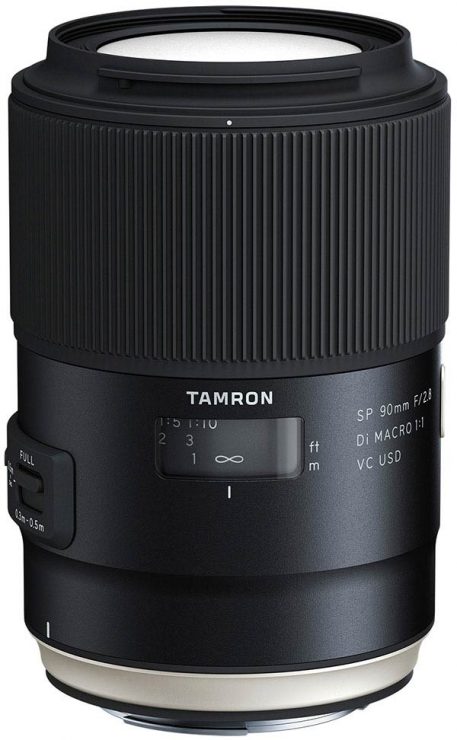 The SP 90mm f/2.8 VC USD Macro is the latest in a long line of popular, high quality 90mm macro lenses from Tamron. There will be little doubt about the optical quality of this lens; previous models have been excellent. The optical design includes one LD and two XLD glass elements among the total of 14 in 11 groups. The lens is moisture-proof and dust-resistant, with a fluorine coating to repel water and grime from the front element. Extra attention to bokeh performance by Tamron should also make this a good choice as a portrait lens.
Macro focusing achieves a 1:1 ratio (ie, the image on the sensor is the same size as the actual object) with a minimum focusing distance of 11.8 inches. Like the new 85mm lens, the 90mm Macro receives about 3.5 stops of image stabilization with Tamron's VC system.
Both lenses are compatible with TAMRON TAP-in Console, a new piece of hardware that sounds very similar to the Sigma dock; it provides owners the ability to update lens firmware and adjust autofocus performance.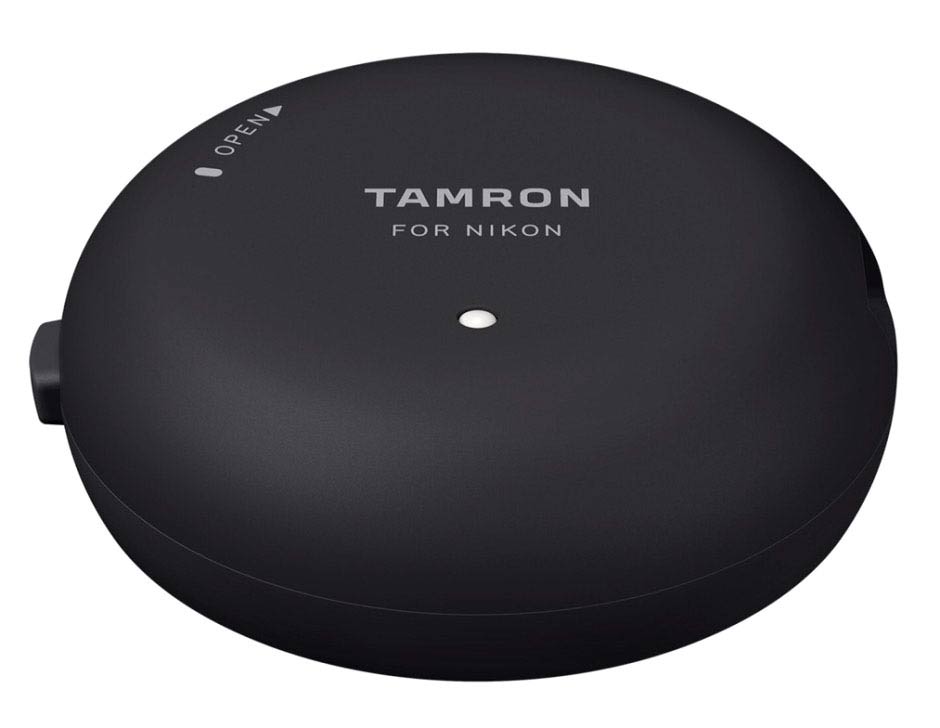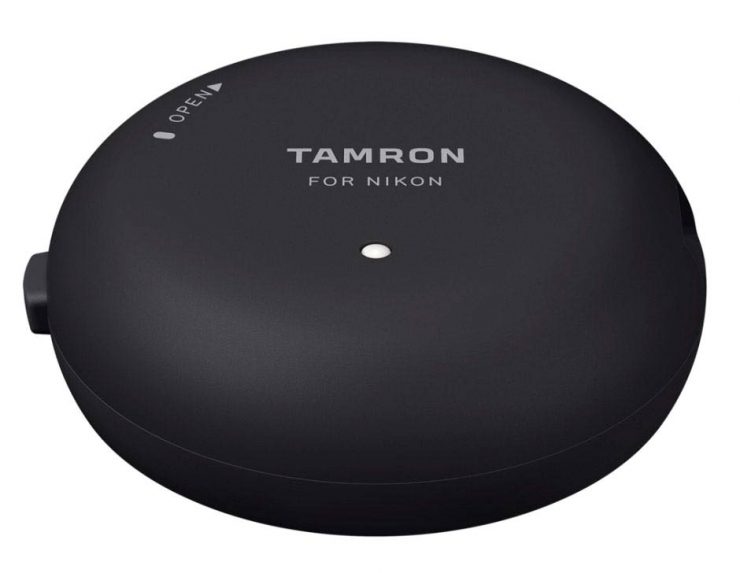 Prices and Availability
The Tamron SP 90mm VC USD Macro will be manufactured for Canon and Nikon mounts, and will begin shipping in just a few days, on February 25th, at an expected retail price of $649.
The SP 85mm f/1.8 VC lens, on the other hand, will not be available until April. No exact date has been announced, and we are still without guidance regarding the price, though I'd expect it to be very similar to the 90mm lens; between six and seven hundred dollars.
Both lenses will also be produced in Sony E-mount in the future, without VC.  No solid time-frame for these lenses is known.