Tamron has officially announced the development of a new lens, a 28-75mm f/2.8 Di III RXD designed specifically for  Sony's mirrorless full-frame E-mount cameras. The lens's mount is perhaps even more interesting than the lens itself: this will be Tamron's first lens designed for full-frame mirrorless cameras, and the development marks their intention to expand into the full-frame, autofocus mirrorless market (currently occupied solely by Sony and Leica, but Canon and Nikon won't be far behind). Tamron is the first of the major Japanese third-party lens manufacturers to produce lenses for Sony full-frame E-Mount (aka, FE-Mount), with Sigma relying on an adapter to mate their SLR-optimized lenses to the mirrorless species1 Budget Korean lens maker Samyang produces a line of autofocus lenses for Sony-E, but they're decried for their noisy, sluggish AF motors and unimpressive optics. .
Having been designed especially for E-mount, the Tamron 28-75 f/2.8 Di RXD will be relatively lightweight and compact; the 4.6 inch lens will weigh 19.4 ounces (550g), which is  nearly and inch shorter and only about 60% the weight of  Sony's 24-70 f/2.8 GM lens (886g), for comparison.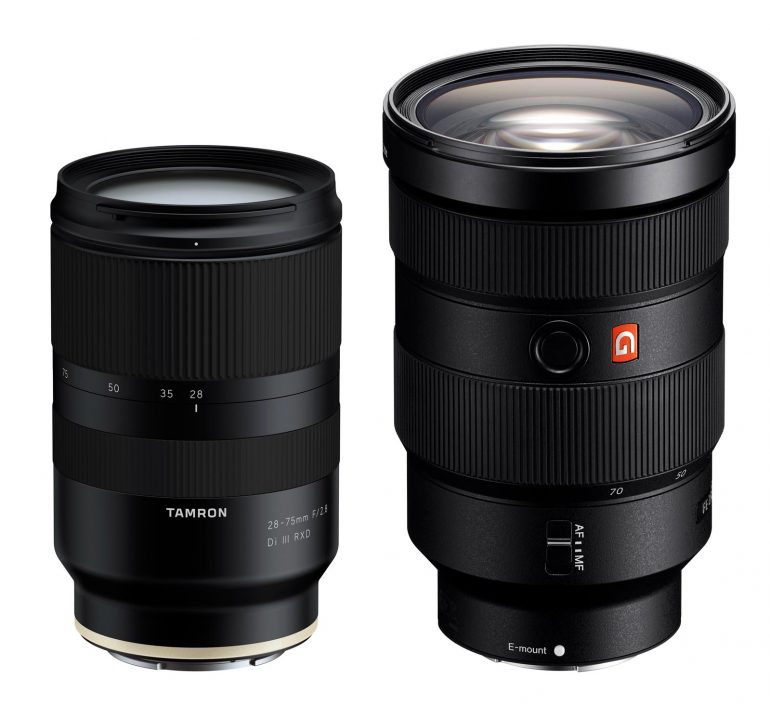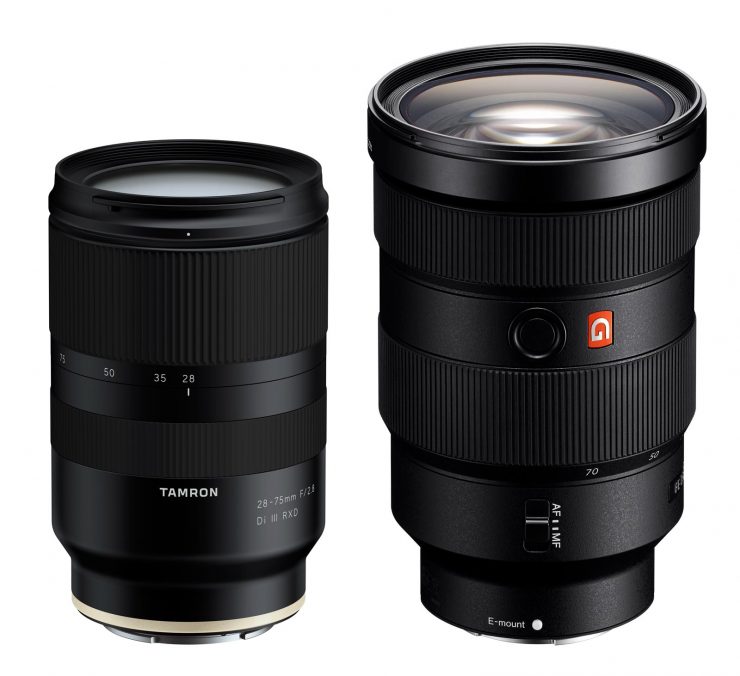 Sony's full-frame lenses are notoriously expensive (many of them are Zeiss designs), yet some do not perform up to their prices. In particular, Sony's 70-200 f/2.8 GM OSS costs about $2600, but does not perform as well as Canon's 10-year old 70-200 f2.8L IS II ($1900), in terms of resolution and consistency2 according to tests performed by Roger Cicala  and others at LensRentals . With many of their lenses, Sony has also made the choice to produce large, heavy optics with the highest image quality rather than focusing on compact designs. This being the case, the entry of Tamron into the FE-Mount market is very welcome indeed, particularly with their reputation for excellent optics at modest prices, and the performance of the existing Tamron 70-200 f/2.8 Di VC USD (stellar optics, at least on par with the Canon).
But the announced Tamron lens is also interesting in itself.
Tamron says that the lens will be weather-sealed, DMF3 Sony's "Direct Manual Focus" system that automatically switches to manual focus settings in the viewfinder when the focus ring is rotated. compatible, and feature a "Rapid eXtra-silent stepping Drive" (the RXD designation in the lens name), which should be similar to Canon's STM motors and ideal for shooting video. Like any lens manufacturer worth its salt, they claim that the optics will be super-sharp and that the large aperture will provide nice bokeh, but of course the details will have to wait for real-world tests.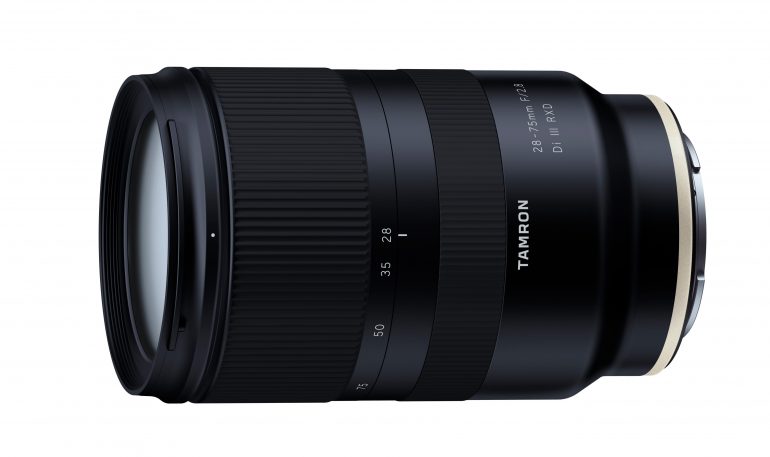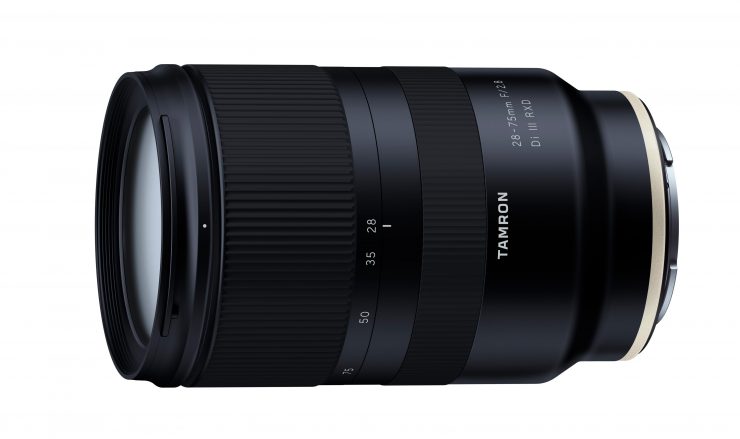 Price & Availability
Lens development is not sufficiently advanced for Tamron to have announced the number of glass elements in the optical formula, nor the types of special glass and lens coatings that they'll be using. For that matter, they didn't mention the number of rounded aperture blades that they'll be using in the press release, and these optics companies talk about lens groups and aperture blades any chance they get.  As such, it's no surprise that Tamron has not announced even a vague or tentative date for the appearance of this lens on the market, nor have they mentioned a price.  My guess would be around $1200 in the nine-months to a year timeframe. Update: early rumors indicate a price closer to $850.
[Correction: This article originally stated that Sony's FE lenses were large because they were derived from A-mount lenses for DSLRs, which may be inaccurate. Sony claims that the lenses are large to achieve the best image quality possible.]