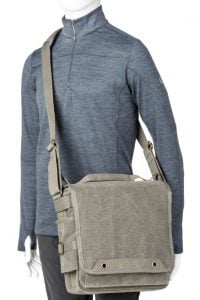 Yesterday, ThinkTank announced an update to their most popular shoulder/messenger bag, the Retrospective. Like the original, the v2 is a soft canvas bag, available in muted olive color that they're calling "pinestone", and in several different sizes to suit the needs of everyone.
All of ThinkTank's bags are built for use by professional photojournalists, and are sturdily made from quality materials. There are only a couple of brands that I trust with my gear, and ThinkTank is one of them, though they're not cheap. The Retrospective is reasonably priced, though, between $149 and $199, depending on the size, and can be ordered directly from ThinkTank, and since L&M is an affiliate with ThinkTank, buying from our link will earn you a free gift and will support our site.
The Samyang / Rokinon MF 85mm f/1.8 for APS-C
Korean manufacturer Samyang's (aka Rokinon, Bower) lenses  have grown in popularity over the past decade for their ability to provide products with excellent optical quality and sturdy housings at a remarkably low price. The downside, for many, is that they're mostly manual-focus.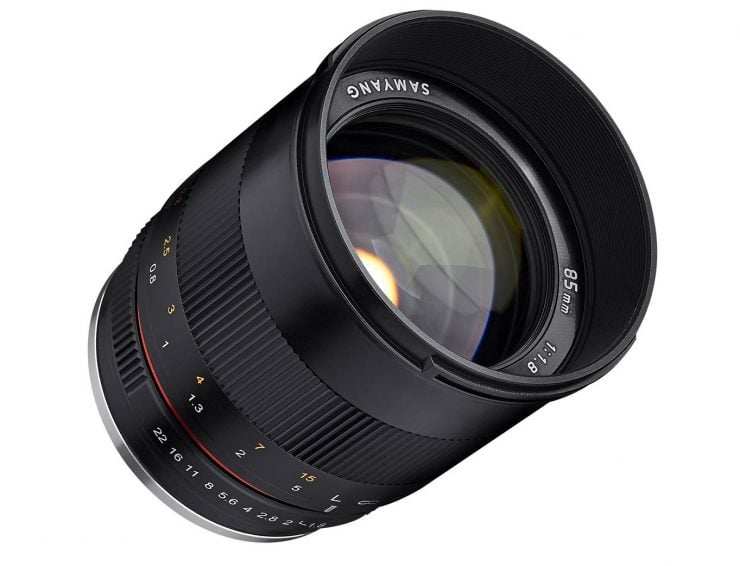 Announced on Monday, the new 85mm f/1.8 for EOS-M, Sony-E, and Fuji-X mounts is also manual focus, but it does promise excellent edge-to-edge sharpness and smooth bokeh at a reasonable price. The optical formula includes 9 elements in 7 groups.
However, the lens does seem to be fairly large for an APS-C optimized lens. The lens is 8cm long and weighs a little over 340g (12.1 ounces), which isn't massive, but Sony's excellent 85mm f/1.8 mirrorless lens is 370g (13oz.) and the same length, but provides full-frame coverage and autofocus. On the other hand, the Sony lens costs $550, while the Samyang is significantly less, at about $399. The lens should begin shipping in September, but is currently available for pre-order at B&H and Adorama.