About a year and a half ago, I reviewed the BenQ SW2700PT monitor and found it to be excellent, but BenQ has recently released the SW270C as a replacement for that model, so I thought I'd better check it out. There wasn't a lot of room for improvement in the SW2700PT, which is good, because not much has changed. These are the main improvements cited by BenQ:
BenQ Uniformity Technology (color uniformity across the screen)
Improved quick-control puck with rotary dial
USB-C Connectivity & Charging
So, how does the new monitor compare? Are any of these changes significant? Let's see1BenQ sent me this monitor to review, but they did not give it to me to keep, nor compensate me in any way for providing a positive review. All opinions provided here are as honest and un-biased as any reasonable human being can provide, but as with anything you read on the internet, take them with a grain of salt. I'm not infallible, and only have a single sample to test..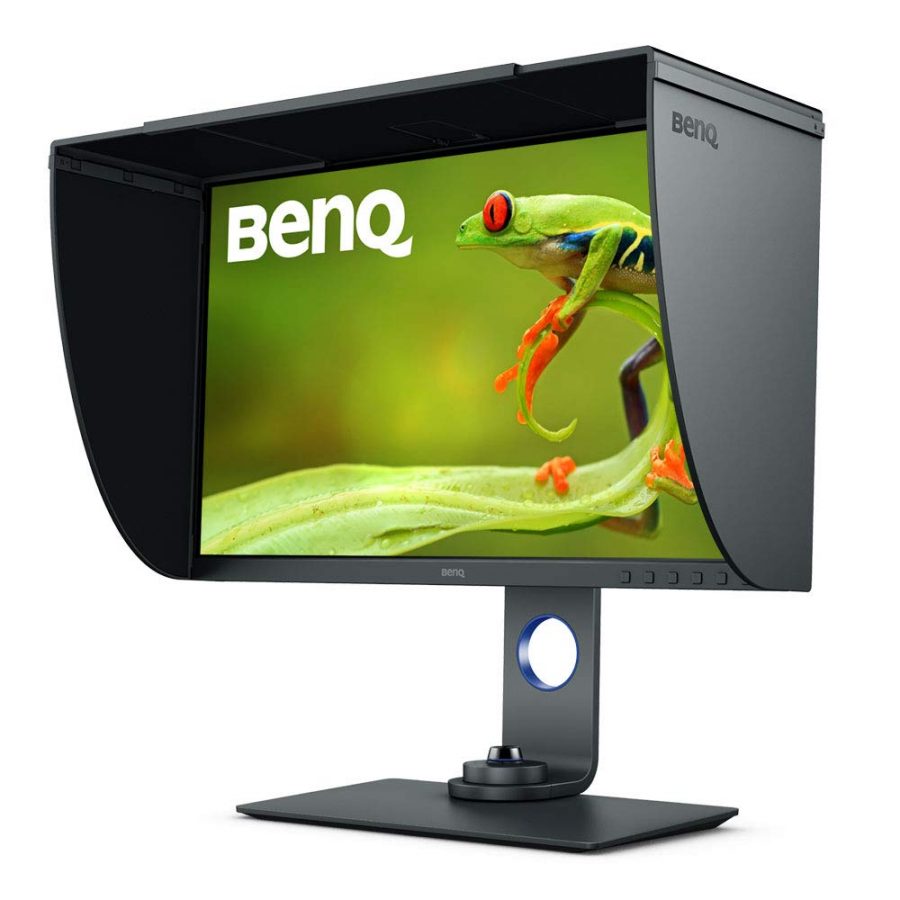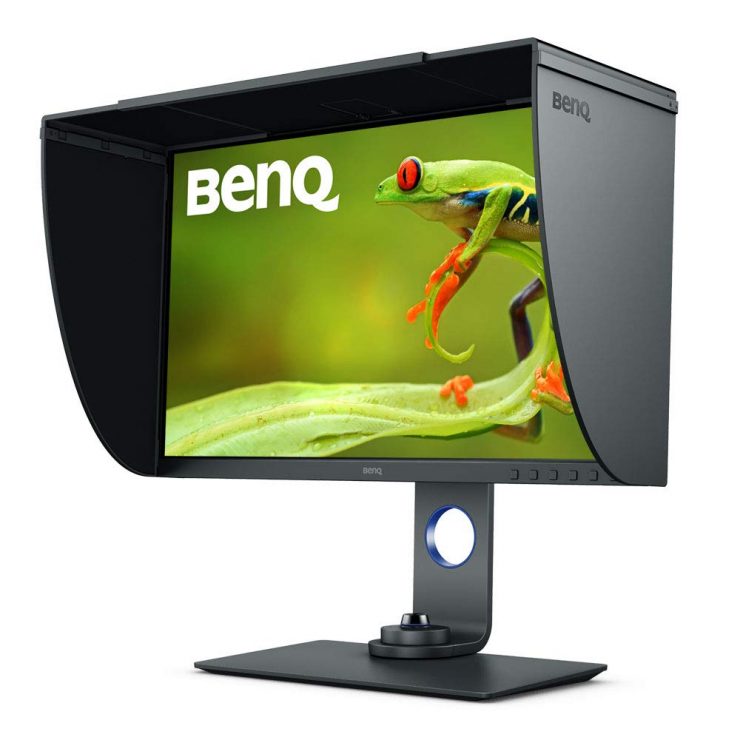 In the Box
I was very pleased to discover that BenQ still includes a monitor shade with the 270C, since it can be such a big help in certain environments. They did not take my advice from previous reviews to include a full-size to full-size DisplayPort cable, so you'll need to buy one if you're connecting to a PC workstation, but they do include a DisplayPort Mini cable to connect to laptops and tablets.
And now the BenQ SW270C includes a USB-C to USB-C cable, but it is unfortunately laughably short. My workstation sits on the floor at the side of my desk, and even with the monitor perched on the edge of my desk, the included USB-C doesn't reach the graphics card, so I bought a 6-foot cable with 100W power support2though I didn't try to power it via USB-C.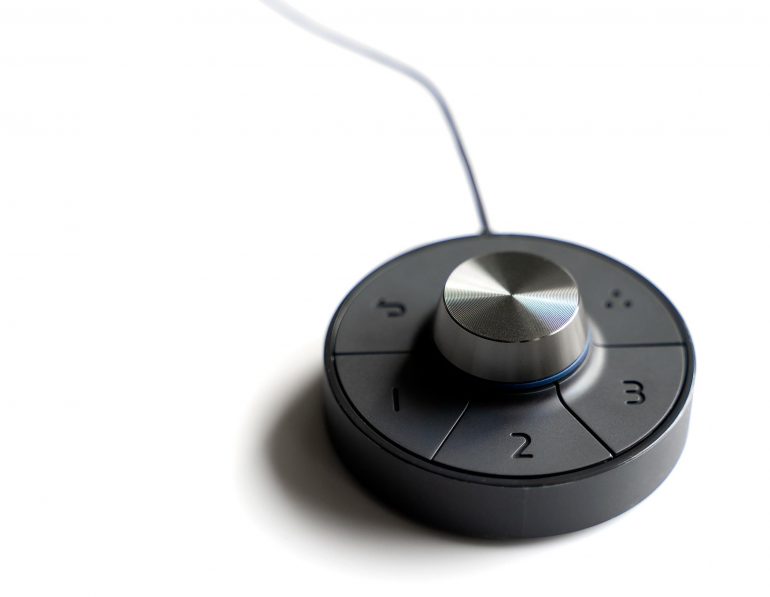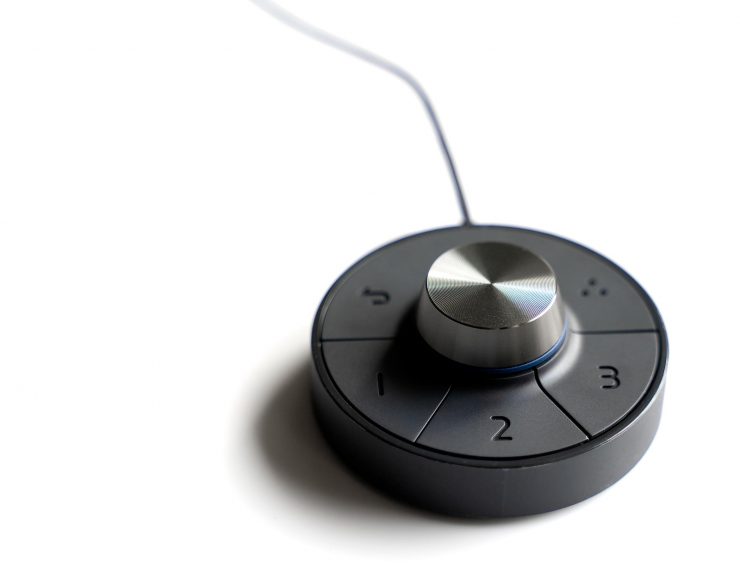 The new HotKey3It's called that in the BenQ literature, but I can't tell whether "hotkey puck" is supposed to be a pun or not. puck that's included with the monitor is a huge improvement, and really makes the monitor's settings easy to adjust. The puck is weighty and solid, with a smooth, metal main dial. I'm a big fan.
Color Quality: Panel Accuracy and Uniformity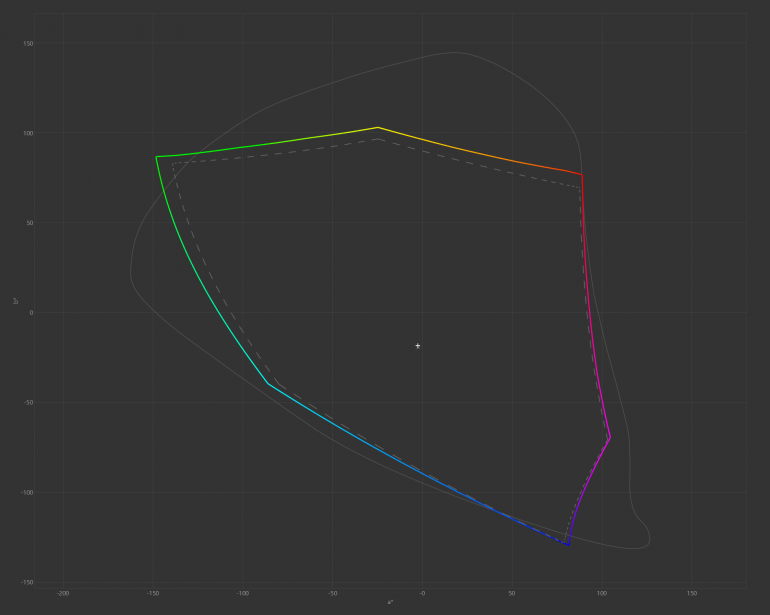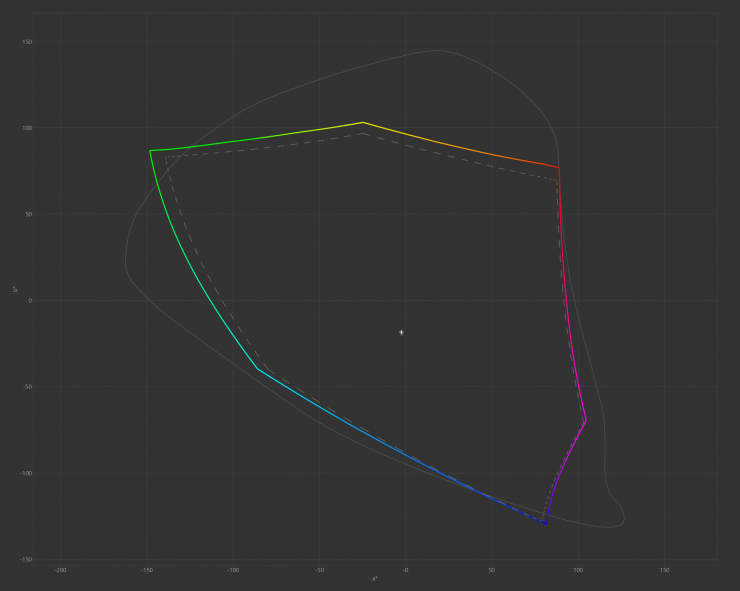 I've never run across a BenQ professional monitor that doesn't have accurate color, so my expectations for the SW270C were very high from the beginning, and it didn't disappoint. As usual, the monitor shipped with a calibration report, but I checked the calibration myself. First using the DataColor Spyder and DisplayCal software, and then resetting my color profiles and using the BenQ Palette Master hardware calibration software, I got excellent (and practically indistinguishable) results: 100% sRGB coverage, 99% AdobeRGB coverage, and an average Delta-E4Delta-E (also written ΔE) is a measurement of color accuracy. Tones with a ΔE of 2.0 or less are considered indistinguishable to the human eye, and 0.0 is a perfect match. Many office monitors will measure at 8-15, or worse. of 0.91 (maximum of 1.71).
Below is a 3D rendering of the SW270C color gamut, where the wire frame is AdobeRGB, and the colored area is the BenQ's color. You can drag the 3D object to rotate it. Note that the 1% that of AdobeRGB that exceeds the BenQ's gamut is in the bottom of the map (dark tones).
---
Uniformity across the screen is also good. I don't see any color tints or shifts when viewing a plain white, grey, or black image. So, the advertised "Color Uniformity Technology" that BenQ is touting seems to be doing its job, though I must admit that the older BenQ SW2700PT didn't give me any color shifts either.
With a black screen, I can detect a just a hint of light bleed at the top left of the panel, but it's only visible in a photograph; not in real world use. When viewing a white or grey screen, I don't see any significant variation in brightness at all.
In Use: Controls, Inputs and Ergonomics
As I mentioned already, the new control puck is a wonderful improvement over the old one; it has a much more professional, high-end feel, with a metal dial and hefty design, and it makes using the monitor's on-screen display a snap.
I tested this monitor connected to a Surface Pro tablet connected via DisplayPort and connected to my workstation PC via USB-C. When connected via USB-C, only one data cable is required to get full functionality of the monitor and the monitor's USB-hub ports and SD card reader, which is nice and clean.
One of the design features that I appreciated most about the BenQ 2700PT was that the USB ports and card reader were easily accessible on the left edge of the monitor's bezel, unlike all of the other BenQ monitors that I've used. Unfortunately, the BenQ 270C is like other models in this regard; the SD card reader and ports are inconveniently recessed on the back of the monitor rather than the edge, which makes them tricky to access if you want to quickly insert an SD card or USB memory stick (though it does mean that they're not blocked if multiple monitors are used edge to edge). Ideally, these ports would be located on the bottom edge of the bezel.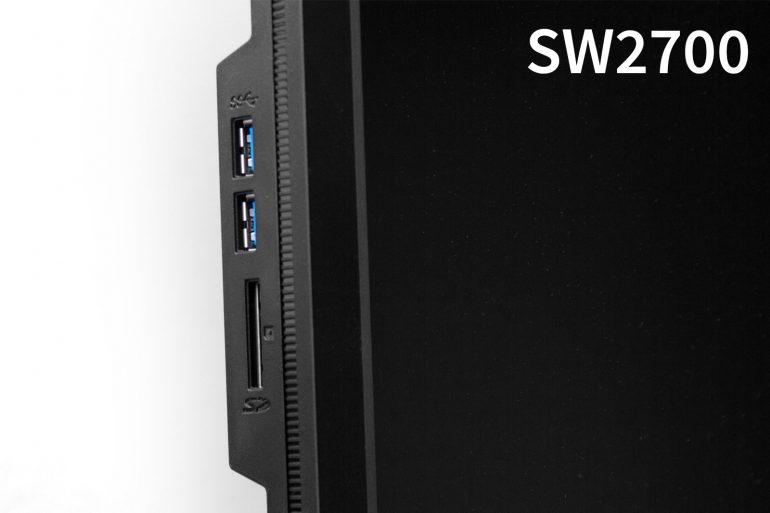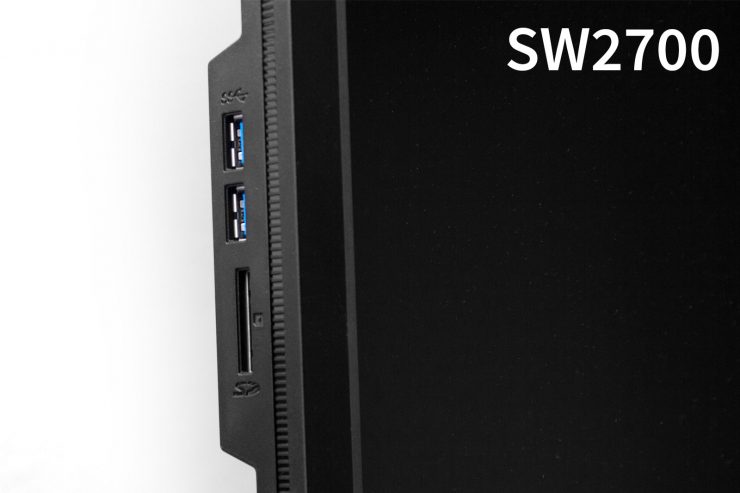 The included monitor shade is a quality unit, with the interior of the panels lined with velvet (or something similar) to reduce glare and reflections. The hood has a small sliding panel in the top to allow a colorimeter to be dropped down for monitor calibration, although it is unfortunately just a little too small for a Spyder5 to pass through, which seems like an odd oversight, considering that the Spyders are among the most popular models on the market (along with X-Rite).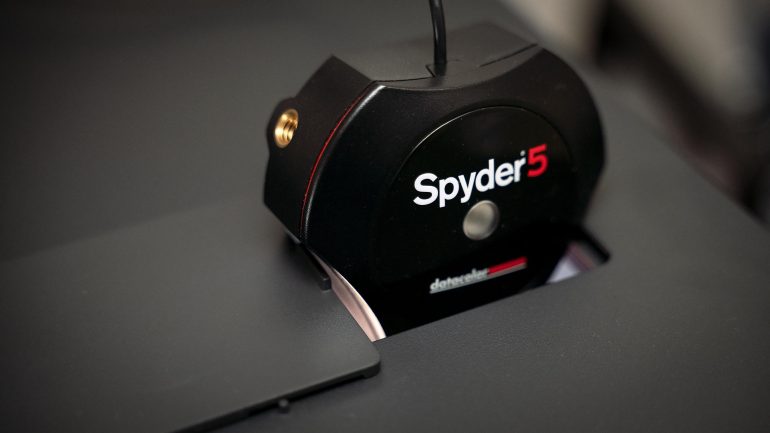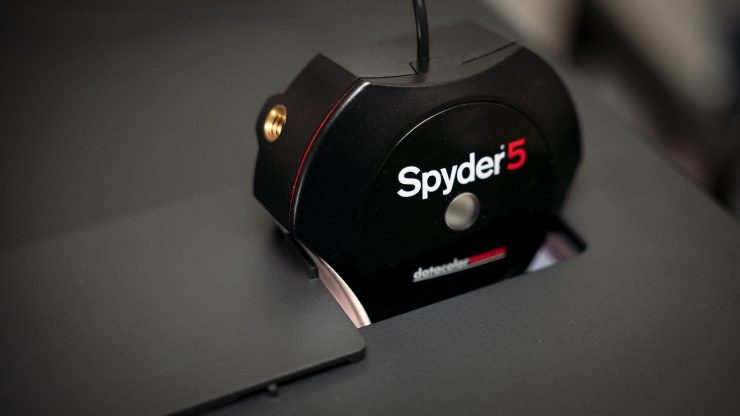 That said, the Palette Master software and a USB connection to the monitor allow for easy, accurate hardware calibration with the Spyder5 (with changes made in the monitor settings, not the computer's graphics card). I've found this to be much more reliable than software calibration.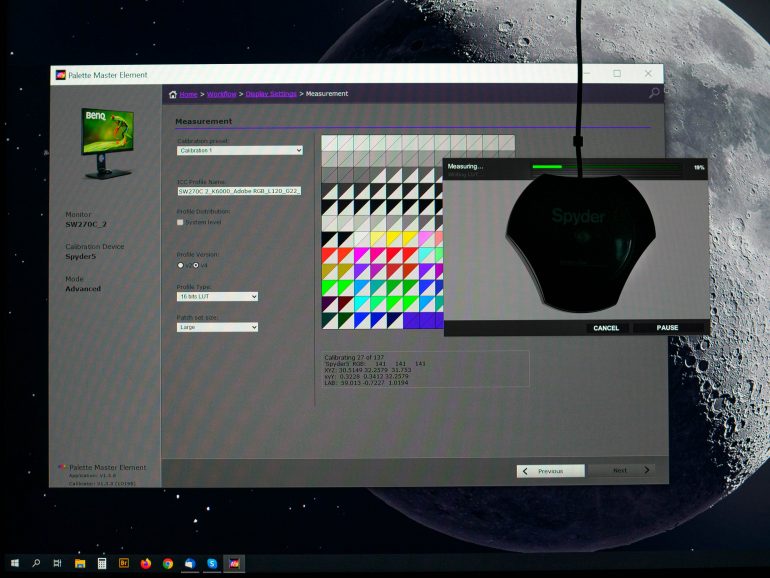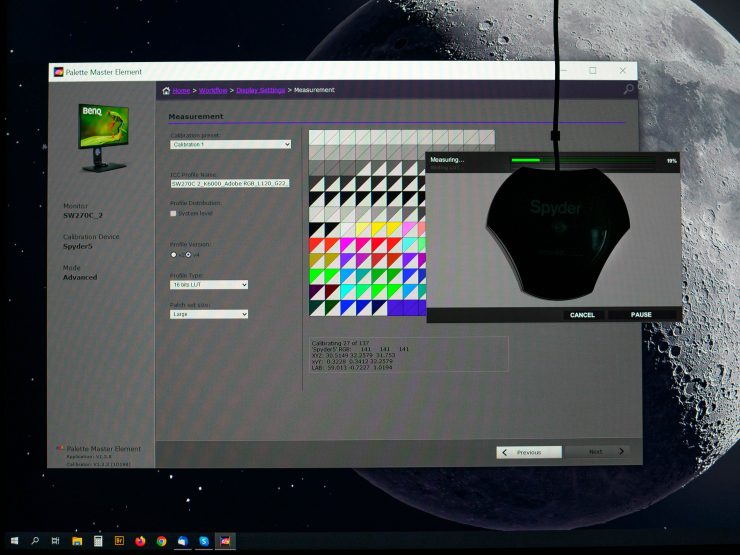 Value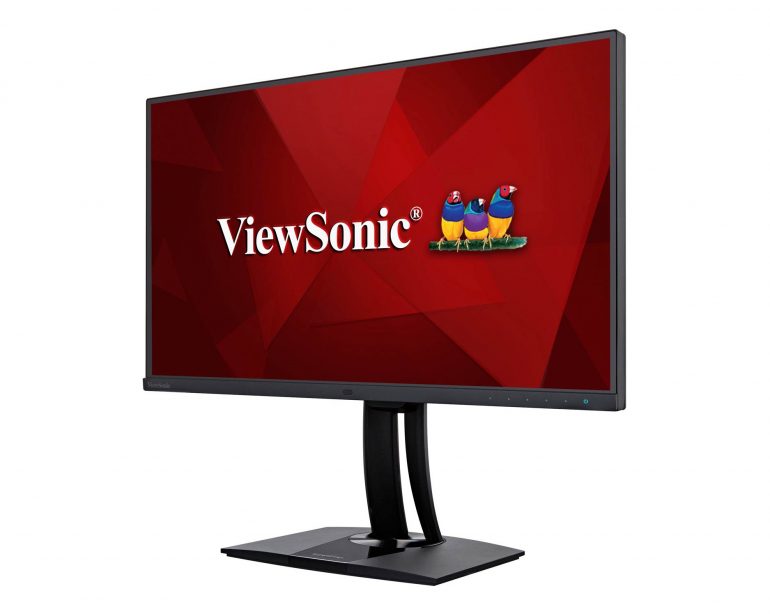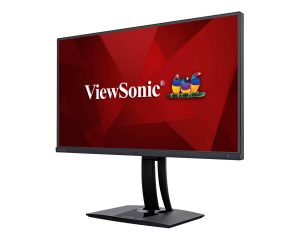 At a current cost of $799, the BenQ SW270C is a good value compared to similar monitors from other brands, though the competition is much closer than it was just a couple of years ago. ViewSonic, for example, offers an excellent 27″ AdobeRGB/USB-C monitor for only $75 more than the BenQ, and it provides 4K resolution (but no monitor shade, no puck). Also an interesting option is the new Monoprice Vivid Monitor, a 4K AdobeRGB monitor available for $ (though I haven't tested it and can't vouch for its quality).
But if you're looking for a 27″ monitor of this resolution, the SW270C's strongest competition is BenQ's own SW2700PT. Though it does not offer USB-C and uses the older puck design, the display quality is equally good (in my experience), and it costs $200 less than the SW270C, though it may not be on the market for much longer.
Conclusion & Recommendations
The BenQ SW270C is a professional quality monitor that offers gorgeous, accurate colors along with all the modern features that you could desire at a very sane price, though the price is not as remarkable would have been a couple of years ago. Photographers who don't need a 4K monitor will find the SW270 (and the SW2700PT) to be an excellent compromise between high resolution and every-day usability (4K monitors can sometimes make the user-interfaces and text of some programs too small and hard to use). However, photographers should strongly consider whether they need the USB-C capabilities of the SW270; if they don't, most should consider the SW2700PT instead, while it's still available. If you want 4K, the BenQ SW271 is even better, though not cheap; I'd also recommend the ViewSonic mentioned above.
And at the risk of sounding like a broken record, I strongly recommend that all photographers should buy an AdobeRGB capable monitor like the SW270C, even if they don't think they need it; the pleasure of looking at our photos in all of the rich splendor of color that our cameras can capture is a big part of the reason that we're photographers, after all. And if you print your photos with an inkjet/giclee setup (which can print a color palette that is larger than sRGB), it is especially critical to use a monitor that can display those colors so that you can make good editing decisions.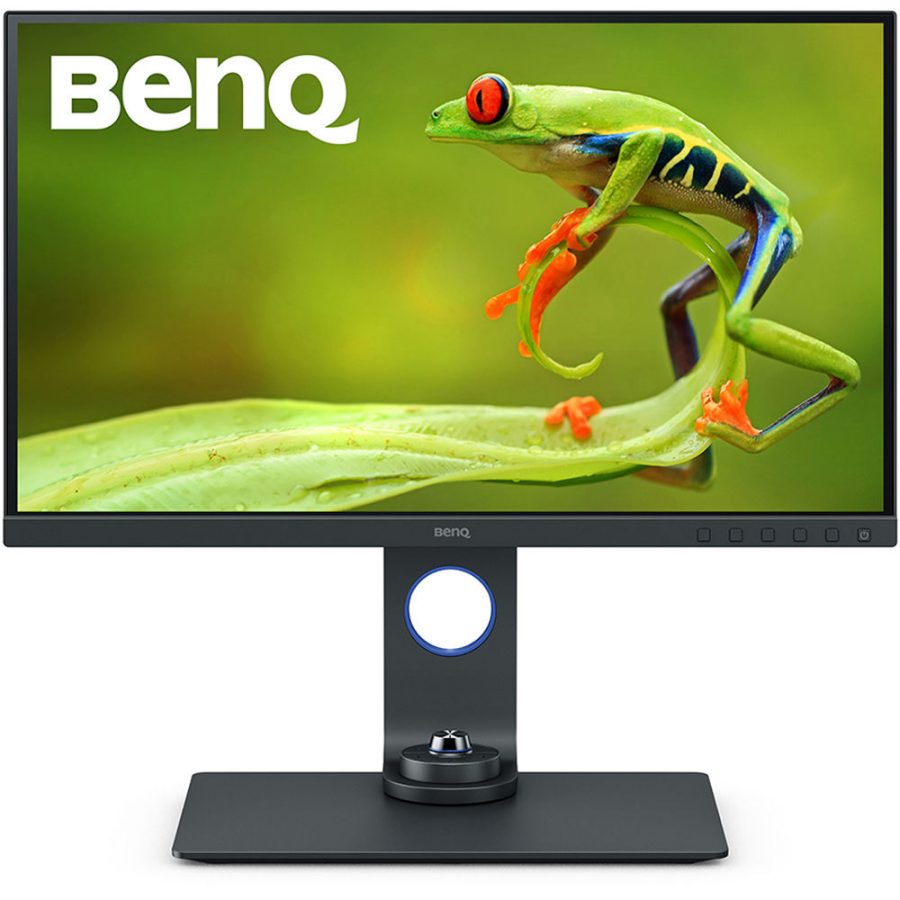 Review: BenQ SW270C Adobe RGB Photography Monitor
Final Verdict
The SW270C is an excellent monitor for those who don't need 4K resolution, with first-rate color and nearly flawless panel uniformity. At the $800 price point, it may be a hard sell with good 4K options available.
Color Gamut & Accuracy
9.5
Panel Uniformity & Backlight
9.5
Pros
Excellent Color Accuracy and Uniformity
Included Hood
Improved HotKey Puck
Cons
Placement of USB Ports and SD Card Reader not perfect
Hood opening for colorimeter too small