One of the most exciting announcements of this winter's expo season is the Tamron 17-28 f/2.8 Di III RXD ultra-wide zoom lens for full-frame Sony E-mount, announced tonight in anticipation of the WPPI and CP+ shows next week. While not quite as wide as Sony's expensive 16-35 zooms, it is dramatically smaller and lighter, and will likely be significantly less expensive. Also announced this evening are two lenses for DSLRs: a new 35mm f/1.4 anniversary lens, and a 35-150 f/2.8-4 "portrait" lens.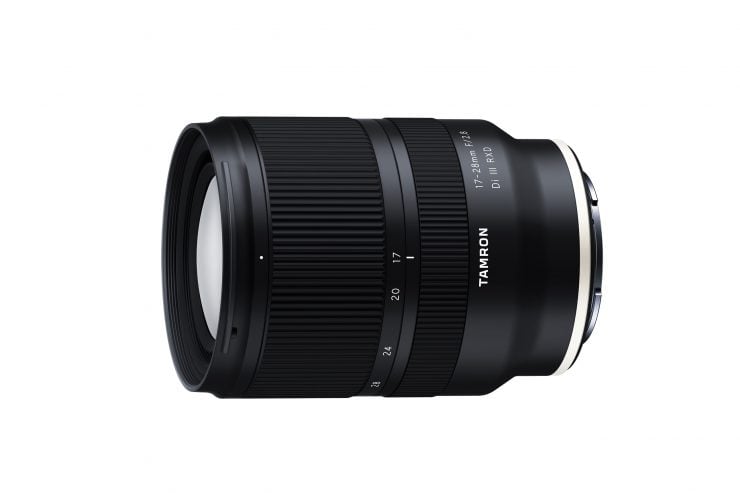 Tamron 17-28 f/2.8 Di III RXD
Few specifics are currently available for the Tamron 17-28 f/2.8 lens at this time. Tamron describes the lens as lightweight and compact, with 67mm filter threads (the same as the Tamron 28-75 f/2.8). The "RXD" is a somewhat forced abbreviation for "Rapid eXtra-silent stepping Drive", a fast and quiet precision motor that should be ideal for photography and video.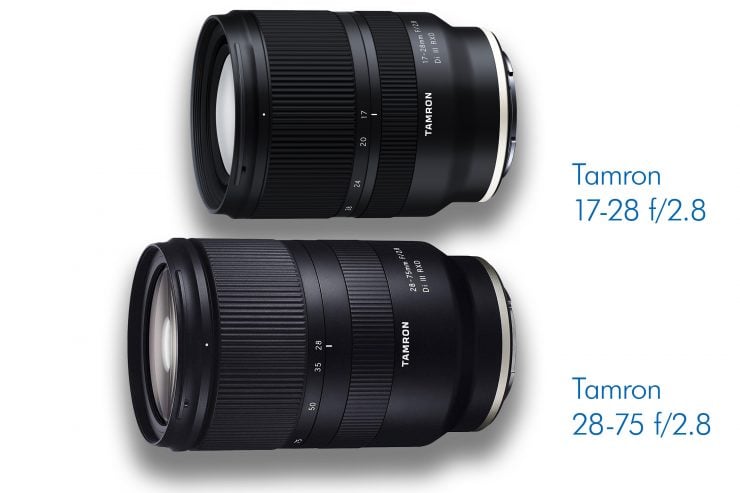 It's hard to make estimates from a photograph that may or may not be identical to the production lens, but it appears that the 17-28mm lens will be smaller than the already compact 28-75mm lens: about the same diameter but 3/4 of an inch (2cm) shorter.
And while the Sony 16-35 f/2.8 GM is known for its exceptionally high quality optics and has a longer zoom range, it appears that the Tamron 17-28 will also be about 2cm shorter and perhaps 1/2 pound lighter. And $1000 less expensive? Let's hope. I'll pick up as many details as I can at WPPI next week.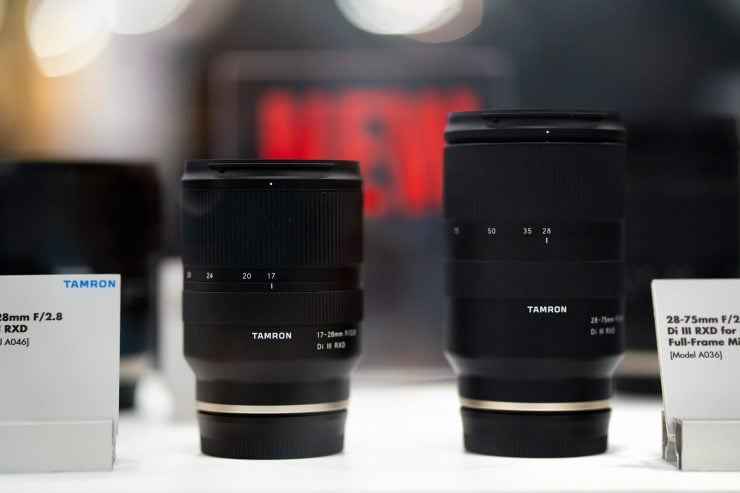 Tamron SP 35mm f/1.4 Di USD
Marking the 40th Anniversary of their "SP" lens line, Tamron have announced the SP 35mm f/1.4 Di USD lens as a culmination of everything that they've learned about lens design in the past four decades. Tamron claims that it will provide users "unprecedented high-resolution image quality and beautiful, appealing background bokeh" in a focal length that can be appreciated by just about any type of photographer, from photojournalists to commercial and portrait photographers. Considering the performance of Tamron's existing SP lenses (particularly the 85mm), "unprecedented" resolution is a very high bar.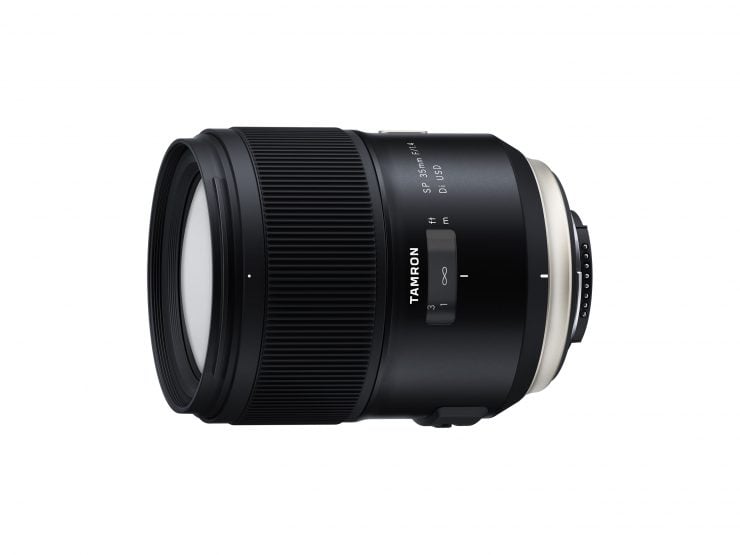 Tamron 35-150 f/2.8-4 Di VC OSD
Tamron is marketing their new 35-150mm f/2.8-4 zoom as a "portrait" lens, as it includes the 85mm range along with other focal lengths that are popular with portrait shooters, and it may prove convenient for those who wish to capture their subjects with some depth of field (though photographers enthralled by the current "bokeh" fad will surely be unmoved). For close ups, the lens can focus down to just 17.7 inches, even at the 150mm end.
The 35-150 is the only lens of the bunch to include image stabilization, for which Tamron has included a dual processor to improve performance, along with autofocus.
Price & Availability
For the moment, Tamron has not released prices for any of these lenses, and is saying only that they'll be available in the middle of 2019. If the 17-28 is priced under $1000 like the 28-70 f/2.8, it will undoubtedly be just as hard for the shops to keep in stock, and an ultra-high quality 35mm lens is always welcome, though I do wish that it had stabilization like their f/1.8 model.
What do you think? Are you as excited about the 17-28 f/2.8 for Sony FE as I am?