Manfrotto announced a new line of Advanced² camera bags this afternoon, including 6 backpacks, 5 shoulder bags, and 3 holsters. These bags are available now at your favorite camera stores online, and will undoubtedly be available at Amazon shortly.
Though my own collection of camera bags has already grown to an unmanageable size, I can't help but notice how sharp-looking these Italian designed bags are. Each one is made of a dark grey or black material with a clean and elegant design, and there are enough sizes and configurations to cover just about anyone's needs, though on the whole, the line caters to the photographer who uses a compact kit.
For me, the most interesting of the bunch is the convertible backpack/messenger bag, because I generally prefer working from a shoulder bag, but carrying a backpack. Time will tell if it's as practical as it seems… it does look a little odd.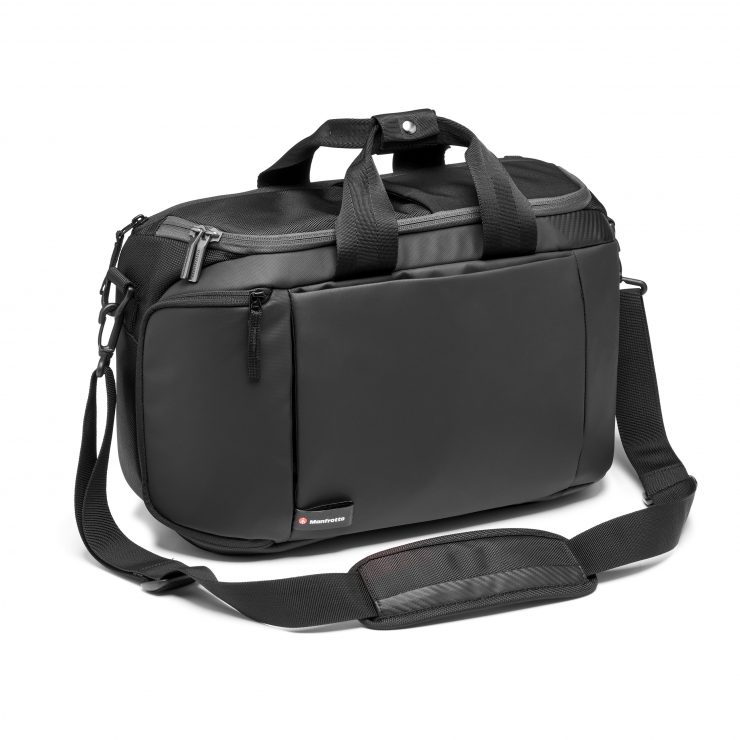 Backpack prices range from $99 to $169, shoulder bags are $29 to $109, and holsters are around $40 to 50, and while it's certainly possible to find cheaper bags out there, these prices are pretty reasonable for the professional quality products that we'd expect from Manfrotto.
The entire "Advanced²" line of bags is already available and shipping from Adorama.
---