Two years ago, Alfred Lopez and I were standing in the Zeiss exhibit at the PhotoPlus expo in New York, looking at a newly announced Zeiss ZX1 camera. At that time, the EOS R, Nikon Z, and Panasonic S mirrorless camera lines had just been announced, and Sony's mirrorless cameras were sitting on top of the world. It seemed natural that Zeiss would also be announcing a full-frame mirrorless camera.
But then, we didn't hear anything more about it.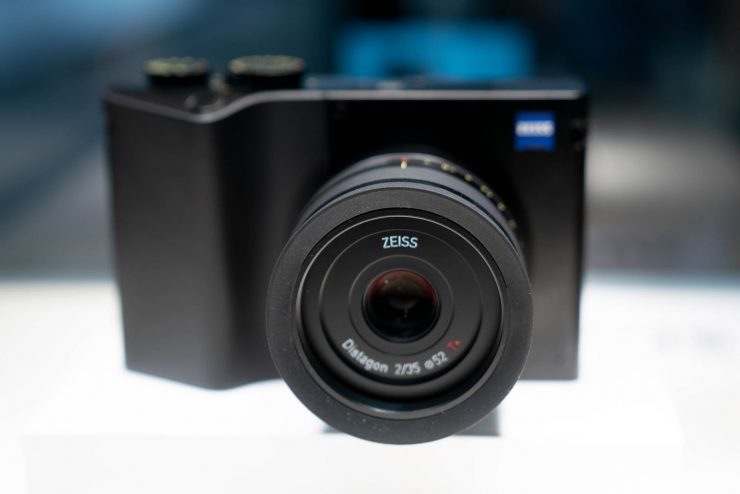 The next year at PhotoPlus, when we asked the Zeiss reps about the ZX1, they sheepishly responded that it wasn't quite ready yet, but it was almost there. Maybe by Christmas, they suggested. Then nothing.
Now, the Zeiss ZX1 is here! Does anyone still care?
The Zeiss ZX1 is undoubtedly a unique and interesting camera. It has a fixed 35mm f/2 lens, a full-frame 37 megapixel sensor, 512GB of integrated storage (no memory cards), and a large, touch screen across the back of the camera… and it runs Lightroom! Right there on the back of the camera. Cool.
And it costs $6000.
If you're one of those photographers who heads out the door knowing exactly how you want to shoot, and that also means using only a 35mm lens, and you don't want to carry anything else (not even a phone or tablet to edit your RAW files), then the ZX1 might be for you.
There's no question that Zeiss lenses have a special, contrasty quality, that gives photographers wonderful detail and texture. The ZX1's lens, by all accounts, is no different.
But $6000 is a lot of money for a one-trick camera, especially when Zeiss makes some equally wonderful 35mm lenses for every other camera brand.
Would you consider buying one? Let us know in the comment section below.
If so, they're now available in the USA at Adorama and B&H Photo, and a few places in Europe. Did I say available? That's what Zeiss's press release said today, but what they meant was. "available for pre-order," apparently. Don't worry. I think that the camera is really coming, this time.
---