This evening Tamron announced the development of a new telephoto zoom lens for Sony E-mount: the 70-300mm F/4.5-6.3 Di III RXD (Model A047) for full-frame and APS-C sensors. Since this is a development announcement, details are still a bit sketchy, but Tamron expects the lens to begin shipping this autumn (2020). Pricing has not yet been announced, but their existing 70-300mm lenses are in the $450-500 range.
"Development" stage not withstanding, Tamon has confidently claimed that the lens will measure a mere 5.8 inches long with a maximum diameter of 3.03 inches (77mm) and weigh 19.2 oz. This size and weight make the lens the lightest and most compact lens in its class (mirrorless full-frame coverage telephoto zooms that reach 300mm).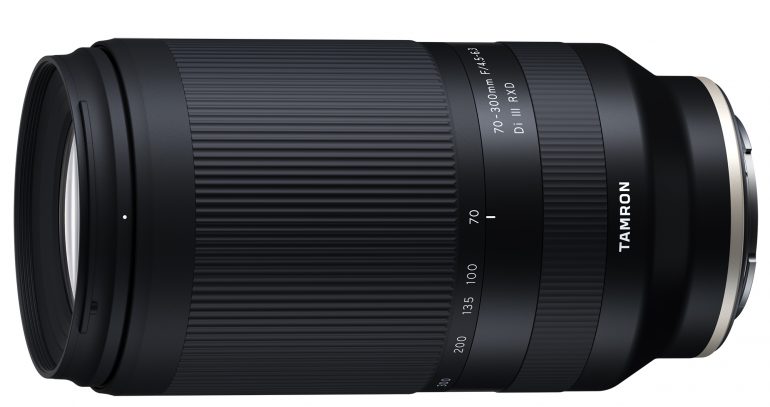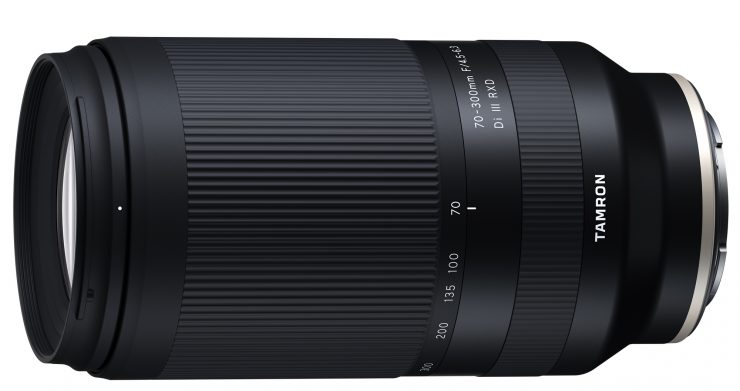 Tamron has long been known for the high quality of their telephoto zoom lenses, with many photographers (including myself) preferring the Tamron offering (Tamron AF 70-300mm f/4.0-5.6 SP Di VC USD XLD) to the Canon counterpart throughout the 2010s. The Tamron lens generally provided better resolution and had good autofocus capabilities. We can expect the new lens to be even better on both counts; the RXD stepping motor in the new offering promises high speed focus and quiet operation.
Compared the the EF mount lens, the new Sony FE will lose about 1/3rd stop of light throughout the zoom range. However, it also loses about 1/2 pound (8oz) and a tenth of an inch in length, and built-in image stabilization. Tamron did not cut corners, though: the lens will be sealed against dust and moisture.
---