Here in the Seattle area it's been a grey, rainy winter, and as much as that can offer some pretty photographic opportunities, I'll admit that I sometimes prefer to just sit inside with a hot cup of tea. If you're looking for a nudge to get yourself out and shooting, and maybe trying something new, then perhaps one of these workshops from Sigma or Tamron will help (both of them emailed me this morning).
Sigma Dealer Photography Workshops and Events in February: FREE!
Sigma Demo Day at Helix Camera
Where: Itasca, IL
When: February 8, 2020
Join Sigma at Helix Camera to see the entire lineup of award-winning Sigma lenses and test out the fp mirrorless camera in person. Sigma technical rep Brian Matsumoto will be on hand to answer any questions and help attendees navigate exclusive Sigma savings.
Sigma at B&H Depth of Field 2020 Conference
Where: New York, NY
When: February 11-12, 2020
This free to attend event is a one of a kind exploration of wedding, portrait and event based photography. Attendees can look forward to tips and tricks from industry leading pros, studios outfitted with the latest camera and lighting gear, models and sets to photograph, community networking and more. Join Sigma for a hands-on look at the fp camera and L-mount lenses along with the full line of amazing products. Sigma's staff of experts will be on hand to answer any questions along with Anabel DFlux, Sigma Ambassador, who will host a workshop on concert photography.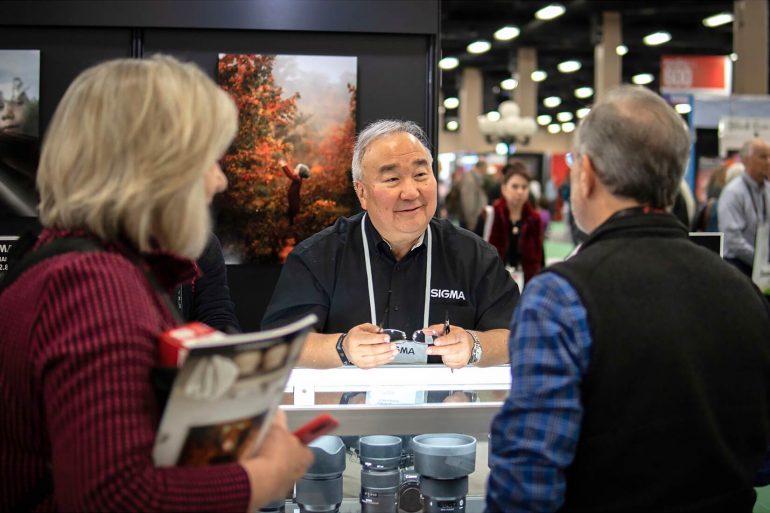 Sigma at SYNC 2020 with Arlington Camera
Where: Miramar Beach, FL
When: February 21-24, 2020
SYNC is a conference and trade show for professional photographers, digital artists, studio owners, team members and industry service providers. During the event, attendees can visit the Sigma booth and shoot with the Sigma fp and lineup of L-Mount lenses, including the new 14-24mm F2.8 DG DN Art and the 24-70mm F2.8 DG DN Art. Ask Sigma technical rep, Brett Wells, about exclusive sales with Arlington Camera.
Macro Photography Class at Kenmore Camera
Where: Kenmore, WA
When: February 21-22, 2020
Visit Sigma during Kenmore Camera's annual multi-rep demo and sales event. Sigma technical rep, Aaron Norberg, will be on site with the brand new 24-70mm F2.8 DG DN Art lens and the fp full-frame mirrorless camera. On Saturday, attendees can join Aaron for an informative introduction to the big world of shooting small, where he will cover the basics of how to choose the right lens, the proper accessories and the right environment to get started with macro photography.
Sigma Presentations at WPPI 2020
Where: Las Vegas, NV
When: February 25-27, 2020
The Wedding & Portrait Photography International (WPPI) Conference is the largest show for professional, amateur and emerging wedding and portrait photographers and filmmakers. Enjoy informative presentations from Sigma Pros including Judy Host, Meg Loeks and Jim Koepnick, Sigma Ambassador McKenzie Deakins, plus featured speakers Pye Jirsa, Michael Anthony, and Hiram Trillo; get acquainted with the world's smallest full-frame camera, the Sigma fp.
Tamron Sedona & Grand Canyon Workshop: Not Free!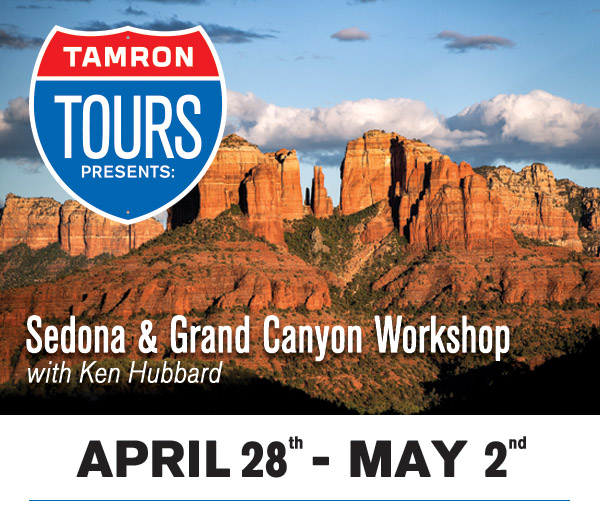 If you'd rather start planning to get some sunshine in the spring, Tamron is sponsoring a workshop in Arizona. It's not free, but it may be of interest to those of you who want some help with your technical and composition skills along the way; there is nothing that will help you improve your photography faster than working with a group of good photographers. This one appears to be led by photographer Ken Hubbard, Tamron's Patty Gregitis and Cardinal Camera's Tony Ulcher.
It'll cost you $2500, and it's not until the end of April. You can get full details and/or register at the workshop's website.