Sigma announced a new lens for APS-C mirrorless cameras this morning, officially called the 18-50mm F2.8 DC DN | Contemporary, a lightweight and compact wide to mid-range zoom with a large f/2.8 maximum aperture available throughout the zoom range.
The Sigma 18-50 f/2.8 will compete with the professional quality glass that has appeared on the market for the powerful APS-C Sony cameras, such as the Sony 16-55 f/2.8 and the recent Tamron 17-70 f/2.8 VC (see my review here).
While the Sigma can't match the Sony's zoom range or the Tamron's image stabilization, it promises exceptional image quality in a tiny package: the Sigma weighs only 290g compared to the Sony's 494 and the Tamron's 525g. And if that's not enough, at 2.9″ long (74.5mm) the Sigma is a full inch shorter than the Sony and nearly two inches shorter than the Tamron (4.7″).
The lens focuses internally with a fast, quiet stepping motor and 13 glass elements in 10 groups, including four special glass elements. Sigma notes that the brass lens mount is also sealed against dust and splashes, but no claims are made about the rest of the lens's sealing. It's also worth mentioning that the maximum magnification ratio at the wide end of the lens is 1:2.8 (at 4.8″ MFD), making it a solid choice for near-macro work, and it's still very serviceable for the purpose at the long end of the zoom range (1:5 ratio).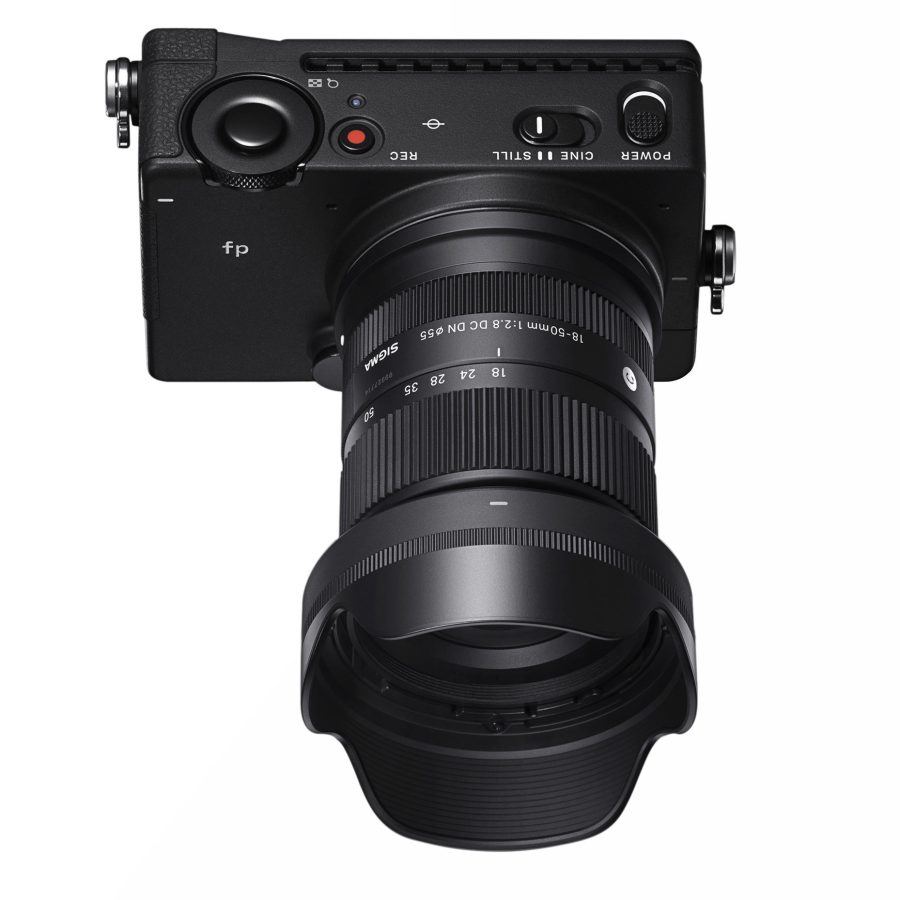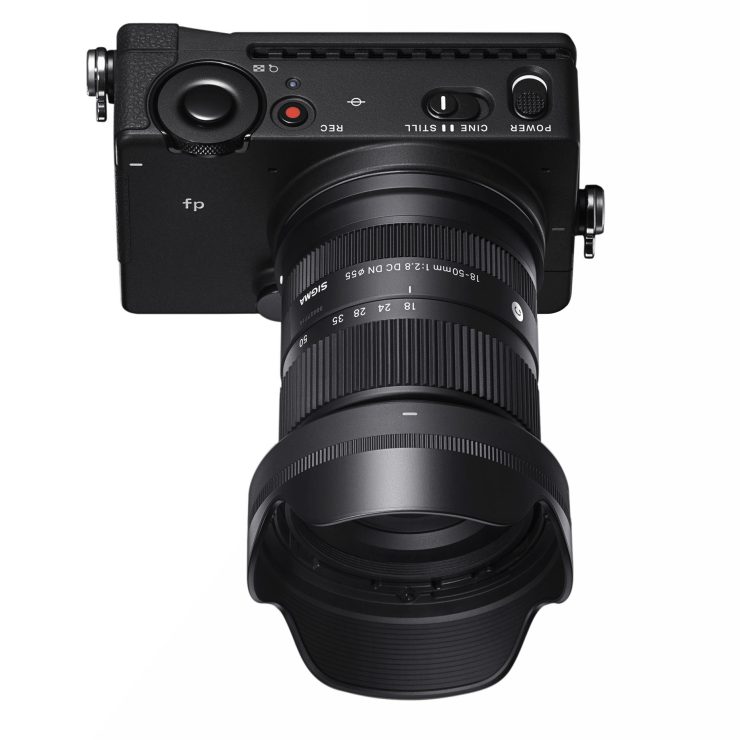 Sigma's new 18-50mm f/2.8 should be particularly popular with Sony a6600 shooters, since they already have in-body image stabilization. Keeping size and weight to a minimum were clearly high on Sigma's priority list with this lens, so optical image-stabilization is an understandable casualty, though perhaps not an acceptable one for some photographers.
The new Sigma lens will cost about $549.00, and will be available later this month. Pre-orders are open now at B&H Photo, Focus Camera, and Adorama..