This evening Tamron announced their first lens for Fuji X-mount, the APS-C Tamron 18-300mm f/3.5-6.3 Di III-A VC VXD, which will also be developed for Sony E-mount. Tamron tells us that this is the first all-in-one zoom lens for mirrorless APS-C, with a 16.6x zoom range… the equivalent of a 27-450mm lens on full-frame 35mm cameras. The lens will feature a VXD focusing motor and "outstanding VC" image stabilization, according to Tamron, along with 67mm filter threads and weather sealing. These lenses are expected to hit store shelves in the autumn of 2021.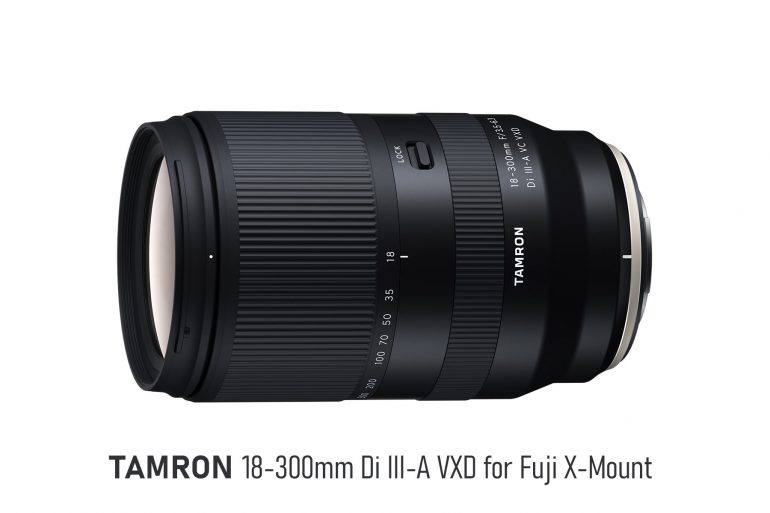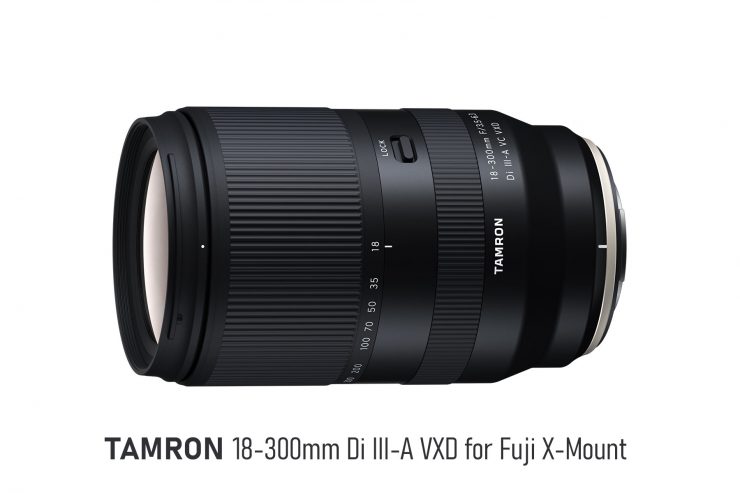 It's intriguing that Tamron has opted to develop lenses for Fujifilm cameras before the mirrorless mounts of Canon and Nikon. Nikon has been losing market share steadily over the past couple of years, with only a 7.5% share of the mirrorless market in Japan, while Canon continues to separate their full-frame and APS-C mirrorless cameras into RF and M mounts, respectively, making development for Canon difficult.
That said, I don't have high hopes for the popularity of this lens with Fuji shooters. In my experience, Fuji shooters choose Fuji over more popular brands because they have a very strong appreciation of Fuji's aesthetic, both in the system's image rendering and the retro, manual-control-forward styling of the cameras. My Fuji-shooting colleagues prefer large aperture primes to zooms, and style over convenience. In this atmosphere, the Tamron 18-300mm lens will be very out of place.
However, the lens will undoubtedly sell well with the type of photographers that have historically shot with all-in-one lenses but who are now shooting with the Sony a6100 or a6400.
Prices are not available, yet.
What do you think? Will Fuji users have any interest in this lens? Let me know in the comment section below.