Who will benefit from paying for the Canon 7D?
This week's introduction of the new Canon 550D / Rebel T2i raises some interesting questions. This is a camera that clearly out-classes the Canon 50D in many regards, and has many of the features of the Canon EOS 7D, but at less than half the price (Currently $715 at Amazon.com). Will professional or semi-professional photographers be satisfied using the T2i instead of the 7D? What types of photographers will get any practical benefit from paying double for the Canon 7D?
Let's get this out of the way first. If you're at least a semi-pro, you'll want to opt for the 550D designation over the "Rebel", if it's available. What photographer over the age of 15 wants a camera with "Rebel" in red letters across the front? Just kidding.
More seriously, though, let me do a quick side-by-side comparison of their features. If you'd like to see the whole table at once, just click use the drop-down menu at the top-left of the table:
Canon 7D
Canon 60D
Canon Rebel T2i / 550D
Amazon Price
$1599
$1099
$715
B&H Price



$1599
$1099 (rebates available)
$719
Body Material
Magnesium Alloy
Polycarbonate and Stainless Steel
Polycarbonate, Fiberglass Resin and Stainless Steel
LCD Size / Resolution
3.0"
920,000 pixels
3.0"
1,040,000 pixels
3.0"
1,040,000 pixels
LCD Articulated?
No
Yes
No
Sensor Size
14.9 x 22.3mm (APS-C)
14.9 x 22.3mm (APS-C)
14.9 x 22.3mm (APS-C)
Crop Factor
1.6x
1.6x
1.6x
Sensor Resolution
18 Megapixels
18 Megapixels
18 Megapixels
ISO Range
100-6400
+12800
100-6400
+12800
100-6400
+12800
Total AF Focus Points
19
9
9
Cross-Type AF Sensors
19 (dual diagonal)
9
1
AF Light Level Range
-.05 to +18 EV
-.05 to +18 EV
-.05 to +18 EV
Metering System
63 Zone Point Linked Evaluative
9.4% Center Weighted
2.3% Spot
63 Zone Point Linked Evaluative
6.5% Center Weighted
2.8% Spot
63 Zone Point Linked Evaluative
9% Center Weighted
4% Spot
Exposure Compensation
1/2 or 1/3 stops via thumb dial
1/2 or 1/3 stops via thumb dial
1/2 or 1/3 stops
Auto-Bracketing
/ HDR Options
Max Frame Rate : RAW (14-bit)
8 fps
5.3 fps
3.7
Max Frame Rate : RAW (12-bit)
n/a
n/a
n/a
Max Frame Rate : JPG
8 fps
5.3 fps
3.7
Max Burst Duration RAW (at highest frame rate)
15
16
6
Max Burst Duration JPG (at highest frame rate)
94
58
34
Shutter Speed Range
1/8000th - 30 sec.
+bulb
1/8000th - 30 sec.
+bulb
1/4000th - 30 sec.
+bulb
Maximum Flash Sync Shutter Speed (standard flash)
1/250th sec.
1/250th sec.
1/200th sec.
HD Video Resolutions
1080p, 720p
1080p, 720p
1080p, 720p
Available HD Video Frame Rates
PAL and NTSC
24/25, 30 at 1080p
24/25, 30, 60 at 720p
PAL and NTSC
24/25, 30 at 1080p
24/25, 30, 60 at 720p
PAL and NTSC
24/25, 30 at 1080p
24/25, 30, 60 at 720p
Firmware Sidecar Available
Under Development
No
No
Media Type
Compact Flash
SD / SDHC / SDXC
SD / SDHC / SDXC
Weight
820g (body only)
675g (body only)
530g (with battery and SD card)
Viewfinder Coverage
100% Frame,
1.0x magnification
96% Frame,
.95x magnification
95%
0.87x magnification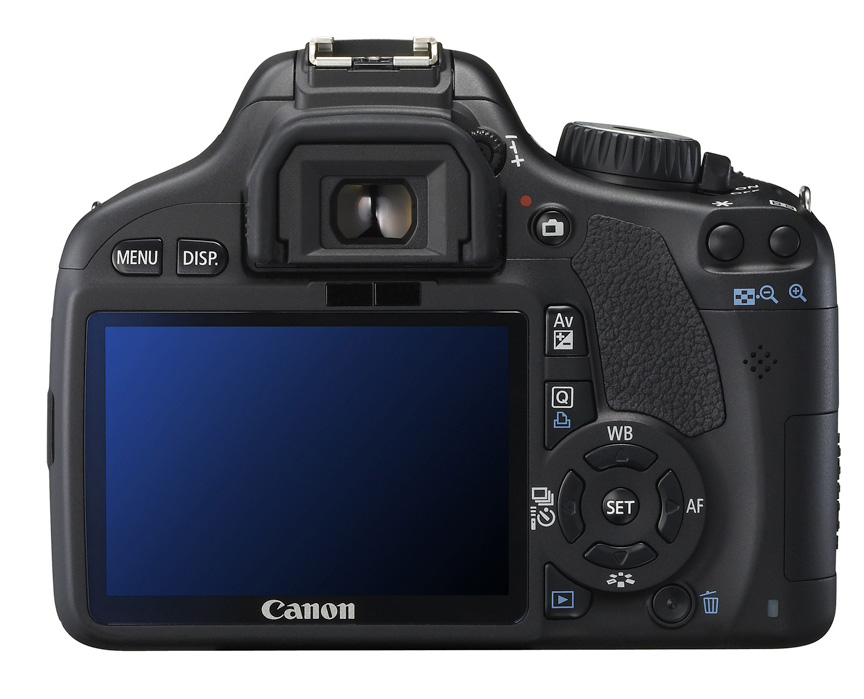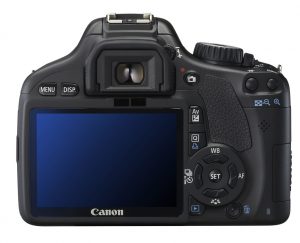 If you think any items should be added to this table for comparison, let me know.
There are certainly some differences between these cameras. The 7D has a metal body and a brighter viewfinder with full coverage. The 7D will feel better in your hand, and these things are always nice. On the other hand, the new 550D sports a higher resolution LCD than the 7D, which can be handy in the field.
The main differences, though, are centered around a very specific style of photography, and really might not be a benefit to many photographers. The main area difference? Speed. The Canon EOS 7D will focus on faster moving subjects, and take more photos at faster shutter speeds. It has a faster flash sync speed, too. Many of these are the result of the dual-processor power of the 7D, though some are certainly limitations for marketing purposes… (my Canon EOS A2 in 1994 had a 1/8000th sec. shutter speed at half the price of this camera… I'm sure this isn't a technological based limitation for the "Rebel". I don't remember ever using it then, either).
For example, if you primarily shoot in the studio, there would be no benefit to spending the extra $900 on the 7D, especially for product photography. Since they use the same sensor, the image quality will be identical. Fast moving models might be a little more of an issue if you're shooting with very dim modeling lights, but most models are staying within a relatively small studio space, so this just wouldn't make much difference. In fact, a great deal of portraiture work would fall under this category as well.
Similarly, if you primarily shoot landscapes or other still-life fine art photography, you can expect the same image quality as that produced by the 7D, and being able to focus faster and take 8 frames per second won't make any difference. Both have mirror lock-up, which is more important to this type of work. Indeed, if you're backpacking and every ounce counts, the Rebel T2i / 550D has the benefit of being lighter. Keep in mind that if you're rough on your cameras out there in the wild, the 7D will hold up better.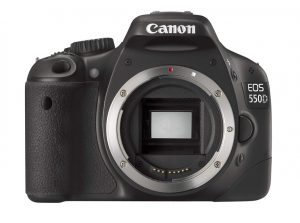 On the other hand, journalists who need to catch fast action on a regular basis will have better success with the 7D, as it has a superior auto-focus system. The Rebel T2i's AF system is basically the same that found in the 40D, so if you have used that camera with success, the Rebel may suit your needs as well. Sports photographers will undoubtedly enjoy the accuracy of focus provided by the 7D.
Similarly, wedding photographers (especially wedding photojournalists) may find the speed and accuracy of the AF (as well as the other high-speed functions) useful for catching those moments that only happen once. If you're a more traditional wedding portraitist, the 550D may suffice, especially as a backup. Indeed, you could buy two of the Rebels for the price of a 7D. David Ziser, a well known Ohio wedding Photographer (see his training videos on KelbyTraining.com) used a 40D for years. Personally, I would not use a 550D as my main camera for shooting weddings since my own work involves catching fleeting moments… but I'd consider using one for a backup or second body.
Needless to say, if you have the extra money, the Canon EOS 7D is going to be the superior camera. However, that saved $900 could buy a pretty nice lens (or two) or some pocket wizards or flashes… The choice in the end depends on your shooting style and how important it is to have extra money left over for extras.
As always, comments are welcome!
READY TO BUY ONE? I've found that the best prices are at Amazon, but some people prefer B&H for their selection and reputation.