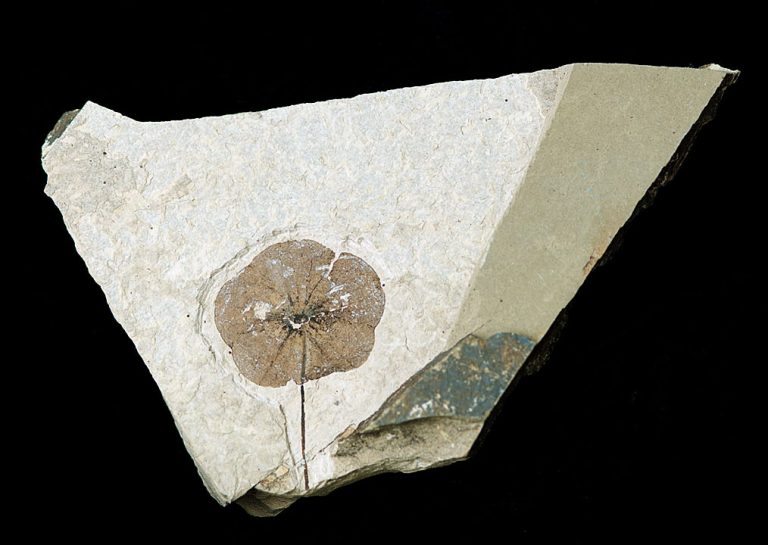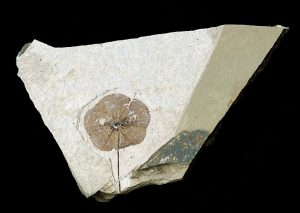 After visiting the Oregon coast and returning to the Seattle area briefly, I decided to head out across Eastern Washington. My first stop was actually a fossil bed in Republic, WA, called "Stonerose". I'm a sucker for fossils. I studied archaeology and paleoanthropology in graduate school, and I'm always happy to get my hands dirty looking for new bits of ancient pre-history. There's a modest fee for using the site ($5 or so), but it's well worth it. It was nearly 100 degrees when I stepped into the shale bed to start splitting rocks, and as the afternoon progressed, it felt much hotter. After about two hours of splitting shale, I found a very nice example of the plant for which the site is named, and decided to call it a day.
From Republic, I headed east and then south through Spokane, headed for the Palouse. Palouse is a town in WA, but it is also the name of a region in the southeast corner of the state, consisting primarily of rolling hills and farmland. It can be dramatically different depending on the time of year; sometimes there are bright greens and yellows from the canola crops, other times you'll find moist black earth or dry, golden fields of grain, as was the case with my most recent visit. My intention was to head to a state park that appeared on my GPS unit, camp for the night and spend the following day exploring. I wound up arriving in the Palouse around 7pm, and the light was gorgeous, so I couldn't help but stop and take a few photos before I continued on to the park. The sky was pure blue… in fact, I hadn't seen a cloud in two days (which is not always a blessing for a photographer). Since it was late in the summer (the end of August), many of the grain fields were already harvested, but even they created interesting patterns.
Moments after sunset, I arrived at the state park to discover that camping was not allowed. I was a little anxious to get to Colorado, so I decided that I'd leave the Palouse and head on towards Colorado, and I spent the night near Lewiston, ID.
The next day, I drove down to Wyoming, following the river border between Idaho and WA. I stopped briefly to watch planes drop their loads of fire-retardant on a wildfire. I was surprised, when I took a look at the snapshots later, the the 1/2000th of a second shutter speed actually froze the plane's propellers.
I passed through Boise, ID, and by the time I had driven an hour or so to the east, the sun was getting low and the clouds were getting dark… a perfect recipe for dramatic lighting. When you know the light is going to be good, it doesn't really matter where you are; you end up photographing the light more than a particular subject. Knowing that I was bound to find something, I headed off the highway down a dirt road to the north, and stopped when I saw a collection of interesting features: a pool of water, a wind farm, and some distant mountains.
At first, I started working with the reflections of the clouds in the pond. The water was pretty still, and the colors were getting good. Before long, though, the clouds started to get very heavy, and strangely purple. I remembered reading somewhere about purple clouds being an indicator of tornadoes… but it didn't seem like the right kind of weather for it. Then I started to see flashes of light over the mountains, and then distinct lightning bolts. I set my camera's aperture to the smallest that I thought was acceptable (diffraction is a major problem beyond f16 with small sensors), and started trying to catch a streak of lightning. Using a small aperture gave me a longer duration with the shutter open, which increased the chance of catching secondary strikes and branches from the main bolt. After a dozen frames or so, I finally caught one that I was satisfied with.
And then I started getting nervous. I was standing next to a body of water on a plain with lightning heading my way, holding onto an aluminum tripod. Not the best idea. I started folding up my tripod, and the sky got even darker. But then, quite suddenly, the sun dropped low enough on the horizon that it was beneath the dense layer of clouds, and it bathed the landscape in orange light. I knew it wouldn't last for more than a few minutes, so I began photographing whatever was in front of me. Then I turned around and saw that the low sunlight was on the windmills, turning them bright orange. I've never really seen anything like it. As the sun got lower, it kicked up some bright oranges into the clouds before it dropped below the horizon. I was being eaten alive by mosquitoes (I was standing next to what was probably the only body of water for miles), and it was starting to rain, so I started the short trek back to my car, and started looking for a place to spend the night, before heading on to Wyoming and Colorado.
My account of this expedition continues in : Windmills, Wyoming, and the Little Hoodoos.