D5100 vs T3i: How Does the New D5100 Compare to the T3i?
The announcement of the Nikon D5100 followed the Canon Rebel T3i's by less than two months, just as the Nikon D7000 followed closely on the heels of the Canon 60D. While it's fair to say that the D7000 bested the 60D,  matters are not so clear in this case. Not only are the D5100 and the T3i very similar in their features, they are both targeted at the same advanced entry-level SLR market and priced identically ($799 for the T3i body, and an anticipated $799 for the D5100 body). Comparisons between the two are therefore inevitable. Determining which camera is "better", though, is an exercise in futility; although there are significant differences, their importance depends heavily on how you intend to use the camera. In the end, you'll need to decide which camera is right for you based on your own particular needs.
As usual, I think it's helpful to begin by looking at a comparison of the specifications. Since the question has already come up, I'll also include Canon 60D specs for comparison, though it is a slightly more expensive machine. To view the whole table at once, click in the drop down box at the top left of the table, currently showing "10", and select a higher number.
Canon Rebel T3i
Nikon D5100
Canon 60D
Amazon Price (body)
$799-$899
$799
$999
Body Material
Polycarbonate, Fiberglass Resin and Stainless Steel
Polycarbonate (and other materials)
Polycarbonate, Aluminum, Fiberglass, and Stainless Steel
LCD Size / Resolution
3.0"
1,040,000 pixels
3.0"
921,000 pixels
3.0"
1,040,000 pixels
LCD Articulated?
Yes
Yes
Yes
Sensor Size
14.9 x 22.3mm (APS-C)
15.8 x 23.6mm (APS-C)
14.9 x 22.3mm (APS-C)
Crop Factor
1.6x
1.5x
1.6x
Sensor Resolution
18 Megapixels
16.2 Megapixels
18 Megapixels
ISO Range
100-6400
+12800
100-6400
+12800
+25600
100-6400
+12800
Total AF Focus Points
9
11
9
Cross-Type AF Sensors
1
1
9
AF Light Level Range
-.05 to +18 EV
-1 to +19 EV
-.05 to +18 EV
Metering System
63 Zone Point Linked Evaluative
9% Center Weighted
4% Spot
420 pixel RGB sensor evaluative
63 Zone Point Linked Evaluative
6.5% Center Weighted
2.8% Spot
Exposure Compensation
1/2 or 1/3 stops
1/2 or 1/3 stops
1/2 or 1/3 stops via thumb dial
In-Camera HDR
No
Yes
No
Max Frame Rate : RAW (14-bit)
3.7
?
5.3 fps
Max Frame Rate : JPG
3.7
4
5.3 fps
Shutter Speed Range
1/4000th - 30 sec.
+bulb
1/4000th - 30 sec.
+bulb
1/8000th - 30 sec.
+bulb
Maximum Flash Sync Shutter Speed (standard flash)
1/200th sec.
1/200th sec.
1/250th sec.
Available HD Video Frame Rates
PAL and NTSC
24/25, 30 at 1080p
24/25, 30, 60 at 720p
PAL and NTSC
24/25, 30 at 1080p
24/25, 30, at 720p
PAL and NTSC
24/25, 30 at 1080p
24/25, 30, 60 at 720p
Manual Audio Gain
Yes
Yes
Yes
Media Type
SD / SDHC / SDXC
SD / SDHC / SDXC
SD / SDHC / SDXC
Weight
570g (including battery)
560g (with battery)
675g (body only)
Viewfinder Coverage
95%
0.87x magnification
95%
0.78x magnification
96% Frame,
.95x magnification
Built-In Wireless Strobe Control
Yes
No
Yes
.

As you can see, the similarities between the T3i and the D5100 are numerous. This makes it much easier to look at the few differences and decide which are important, and to whom the differences will be significant.
Sensor
Though the T3i does have a higher resolution sensor, the difference between 16 and 18 megapixels is minimal, and the significance is diminished by the fact that lenses, not sensors, are usually the limiting factor in the image-quality chain in modern APS-C cameras. But even that is only a factor when the image quality is not limited by the photographer's technique (eg, failure to use a tripod). In other words, both cameras have exceptionally high resolution sensors, so resolution shouldn't really be a matter of concern.
Digital noise is perhaps a more significant issue. If the high ISO performance of the D5100 is as good as that of the D7000, then there is reason to believe that the D5100 will produce images with noticeably but not dramatically less noise than the T3i, at least above ISO1600 when shooting JPG. That said, the image quality of both cameras, in absolute terms, is significantly degraded by noise beyond 1600, so to be the better performer is merely the lesser of two evils.
Consequently, if your circumstances require you to frequently shoot in low light without the assistance of flash, and a full-frame sensor is out of your reach, the D5100 should take a slight lead on this count. Keep in mind, though, that the T3i is not far behind.
Speed
When it comes to speed, the cameras  do not appear to differ in any significant way. They have the same shutter-speed range, same flash-sync speed, and the difference in their burst rates is negligible, with the Canon at 3.7 and the Nikon reporting 4 fps. The only caveat here is that some Nikons shoot substantially slower in 14-bit RAW mode. I don't know whether this will be the case for the D5100.
Flash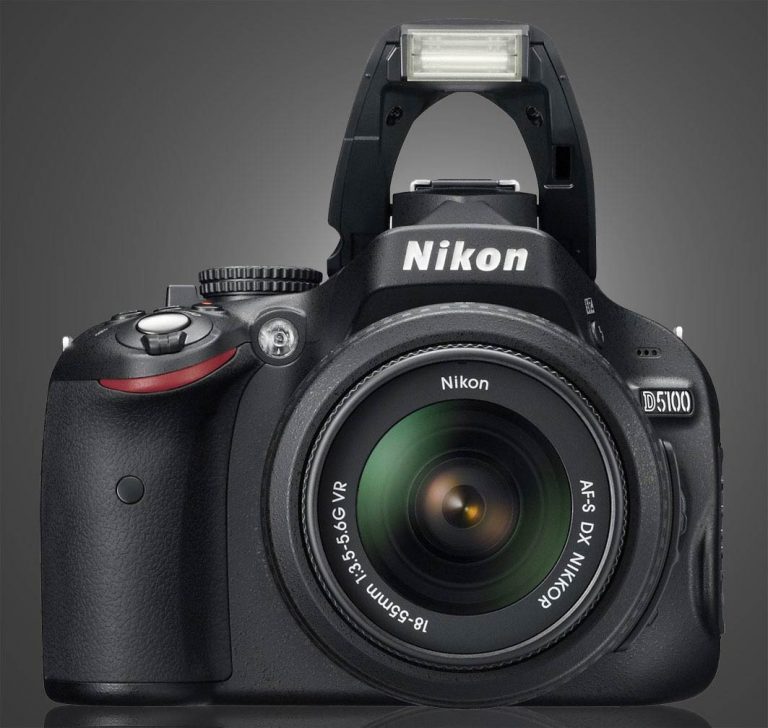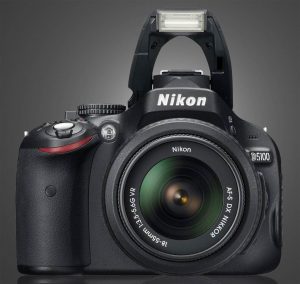 Although both cameras have a pop-up flash and identical sync speeds, there is one significant difference when it comes to strobe use: the Canon T3i can wirelessly control off-camera, dedicated flashes, while the Nikon can not. This means that if you own a T3i and a Canon 430EX II flash unit (for example), you can easily set up the flash (or have someone else hold it) off to one side of your subject to achieve much more interesting dramatic lighting, and  control that flash as though it were sitting on top of the camera in the hot-shoe. The Nikon can control flashes wirelessly if you buy additional equipment, such as the SU-800 controller or an SB-series flash.
Video
In the video realm, the T3i and D5100 are still very evenly matched, due to the Nikon's addition of 30fps recording at 1080p, a feature that was sorely lacking in the D7000. The D5100 still does not offer 60fps slow-motion recording (as the Canon does at 720p), so Canon has a bit of an edge in that regard.
On the other hand, the Nikon D5100 has full-time auto focus with face detection while recording video. While this may have limited usefulness for serious film makers due to its slow focusing speed and searching, the video AF is significantly faster than the Canon's, and it is a step in the right direction towards more user friendly video shooting for casual use.
Build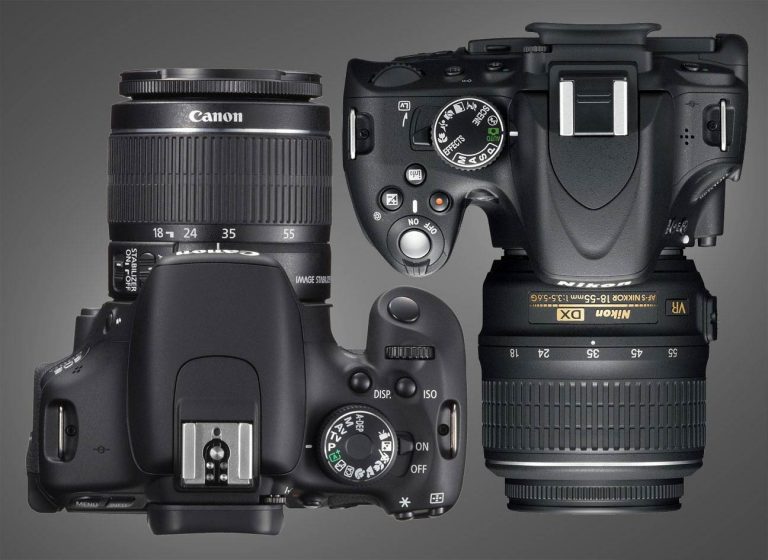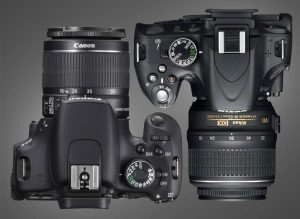 When it comes to build quality, the cameras are almost identical. In fact, they only differ 10 grams in overall weight.
The one difference that is significant, though, is the optical viewfinder construction. Many APS-C cameras have viewfinders that are, frankly, disappointing: the image is usually smaller and dimmer than what we've come to expect with full frame SLRs. Having a slightly cropped field of view is expected, and the T3i and D5100 both show about 95% of what the sensor will actually capture. Many mid-range cameras (such as the Nikon D7000 and Canon 60D) display that image at around 95% (0.95x) of the size that we'd expect from a full frame sensor . The T3i, like many entry level SLRs, has a somewhat smaller viewfinder image, at .87x. The D5100, on the other hand, has a dramatically smaller image, at .78x, among the smallest I've ever seen in an SLR.
Many of us, and especially younger photographers, will find this to be only a moderate inconvenience in typical shooting situations. In low light and other difficult shooting situations, though, I would expect this small viewfinder image to be problematic, especially for older photographers whose eyes aren't quite as sharp as they once were.
Conclusions : Who Comes Out On Top?
I don't think that I've ever compared two cameras that are so evenly matched. Based on this cursory analysis, I can only make the following recommendations:
Buy the Canon T3i if…
you want to control your off-camera flash with your camera
you want to shoot slow motion (60 fps) video
the D5100's smaller viewfinder image will be problematic for you
Buy the Nikon D5100 if…
you expect to shoot at high ISO frequently and want slightly less noise
you'd use the the full-time autofocus and face detection while shooting video
There are, of course, other differences between the cameras. There are differences in ergonomics and handling which may be important to some of you. There are differences in in-camera processing, which I am disinclined to use, and believe is better handled outside of the camera. In the end, though, the differences between these bodies are probably minor enough that the decision should also be based on your desire to enter into a particular camera system, including the availability of lenses to match your needs and the flash system (if you're a flash shooter). Also consider whether higher-end bodies in the system make sense for the direction that you want to take your photography.
The most important thing is to make the decision, and start shooting!