After nearly missing my short flight from Delhi, I landed in Amritsar, Punjab, after dark on a late-November evening. The weather was warm and comfortable, and the streets were alive with activity: street-food vendors selling cups of something hot and milky, stalls pushing Pashmina scarves and stoles, and countless things that were still completely unidentifiable to me. Stray dogs lounged in the shadows and begged for scraps.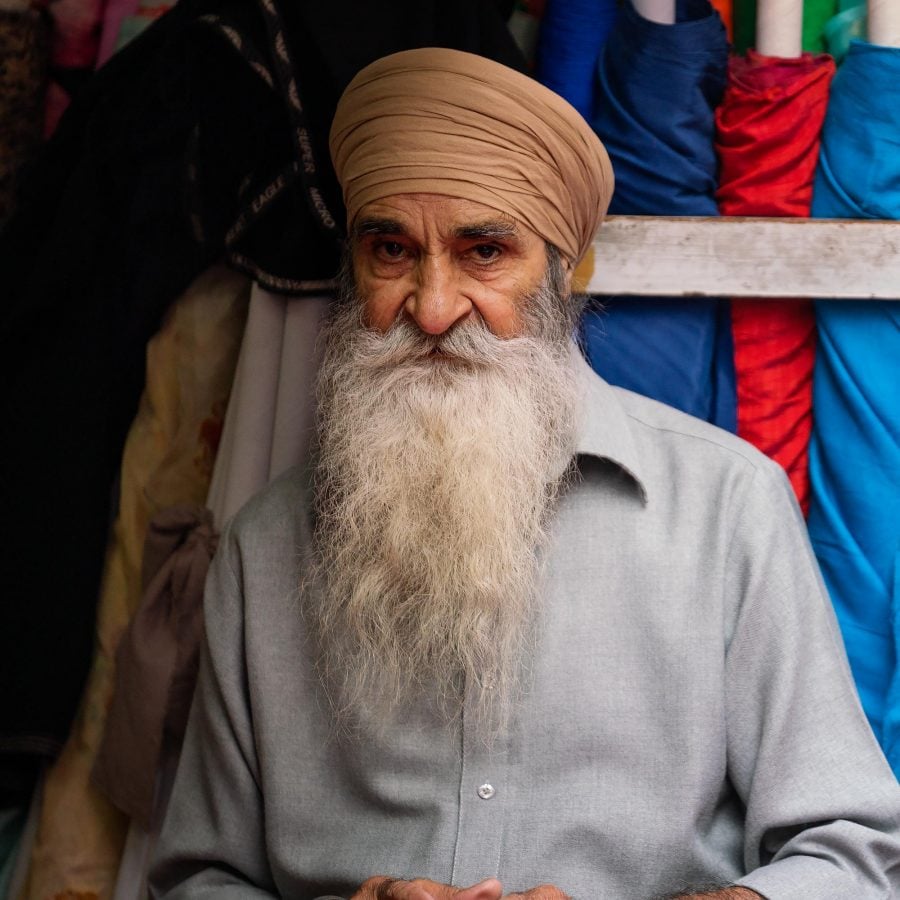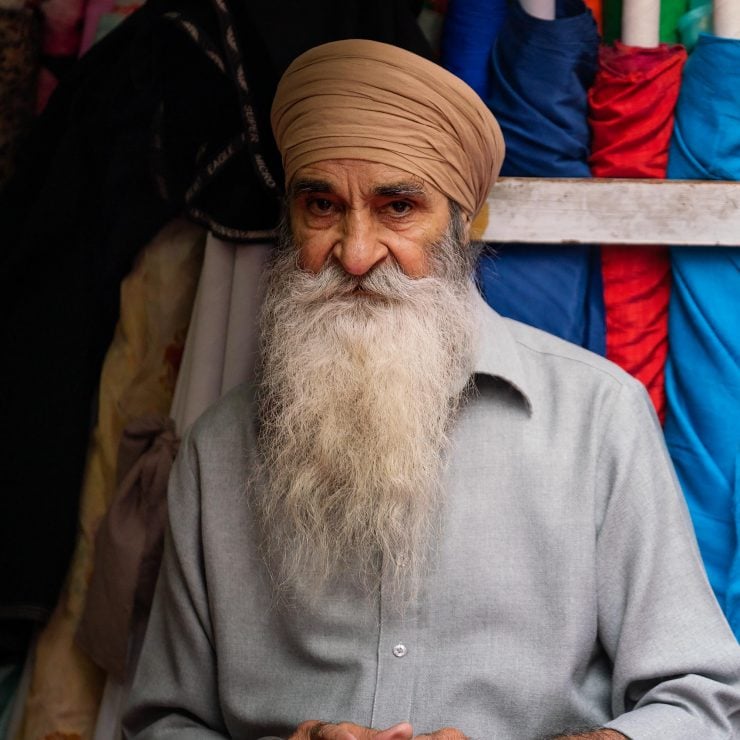 India is a dream location for photographers of just about every sort. It's full of interesting and beautiful people, amazing architecture and landscapes, huge modern cities and ancient palaces. The food is great, and once you get there, it's cheap. I checked into a hotel in Amritsar with a large, clean, modern room in the heart of the town with a king-size bed, for about $30 per night (I used booking.com, since I'm an affiliate, though it may be cheaper if you contact them directly), and could have gotten a basic room for half of that or a bunk for just a few dollars.
And more importantly, Indians generally don't mind being photographed (unlike many Moroccans, for example). In fact, many of them love it… to the point that it can be a problem (but I'll get to that later).
Amritsar is home to the Golden Temple, a mecca for members of the Sikh faith, and I arrived just before the back to back celebrations of Guru Nanak Gurpurab and the Martyrdom of Guru Tegh Bahadur Sahib, so the city was in an especially festive mood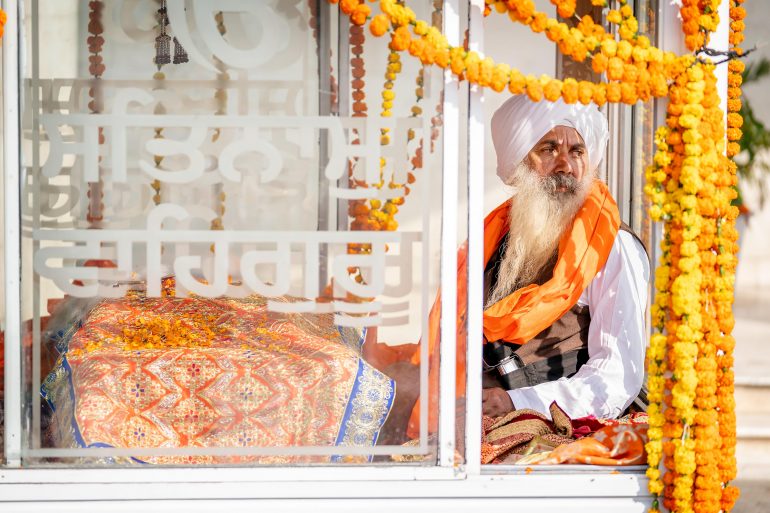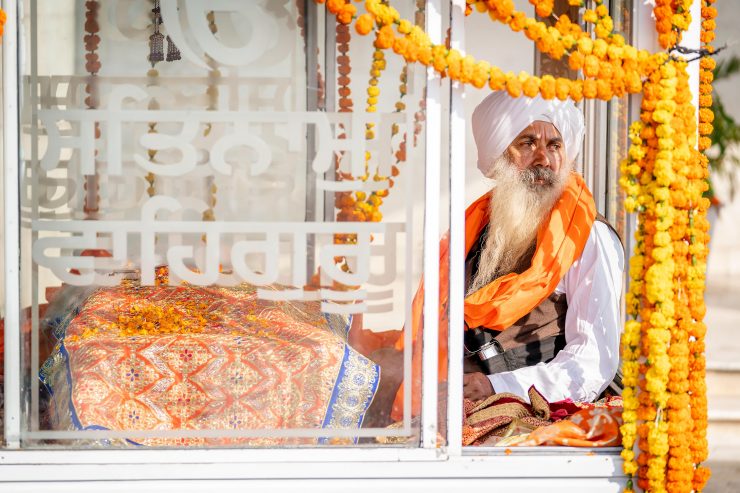 We visited the Golden Temple complex the next morning, covering our heads and checking our shoes outside the gate. The outer structure is massive and made of white marble, forming a wall around a central body of water that houses the Golden Temple itself, which shines like a golden island at the end of a walkway surrounded by water.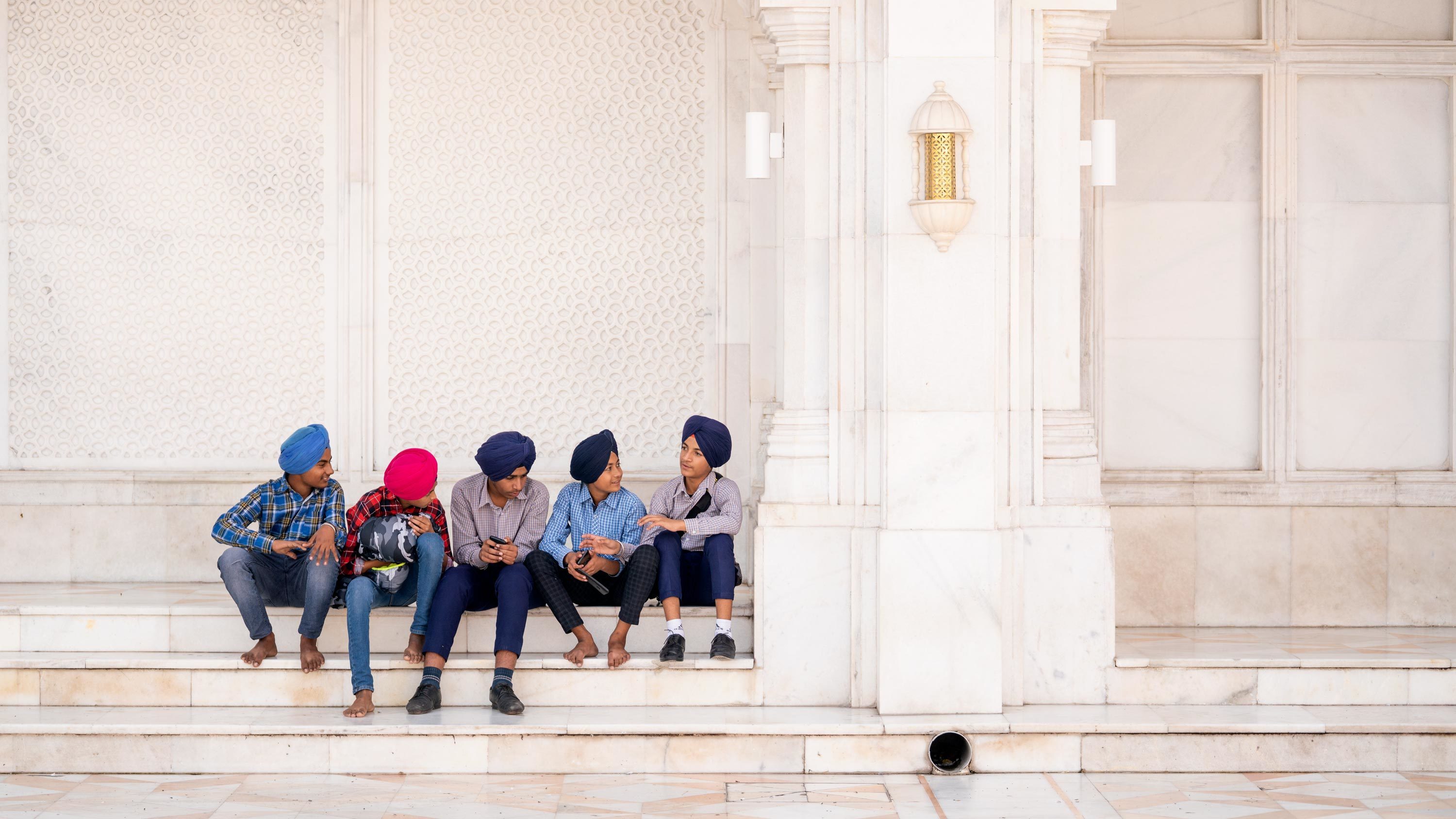 As impressive as the architecture is, I was new to India and more fascinated by the variety of visitors: young and old, rich and poor, in traditional Indian clothing or Western. Many prayed at the edge of the pool, while others disrobed and bathed in it. Other groups of volunteers prepared food, chopping vegetables and crushing garlic, while still more washed dishes. They served free meals to tens of thousands of people each day.
In The Great Railway Bazaar, Paul Theroux described the temple in unflattering terms. "The object of the Sikh's pilgrimage is the Golden Temple, a copper-gilt gazebo in the centre of a tank. The tank's sanctity has not kept it from stagnation. You can smell it a mile away."
Luckily, things have improved since 1975. Water from the pool is pumped into a shallow moat that all visitors wade when entering the temple's courtyard, and it flows briskly back to its origin. The water in the pool is green but smells fine, though it is stocked with large goldfish.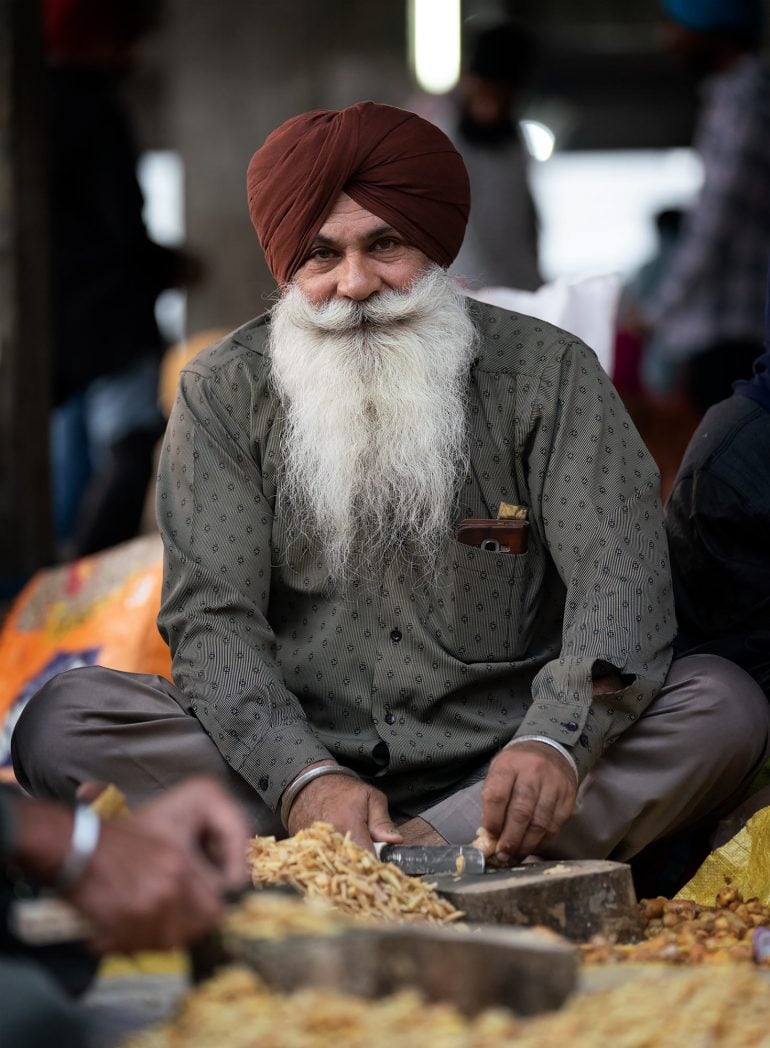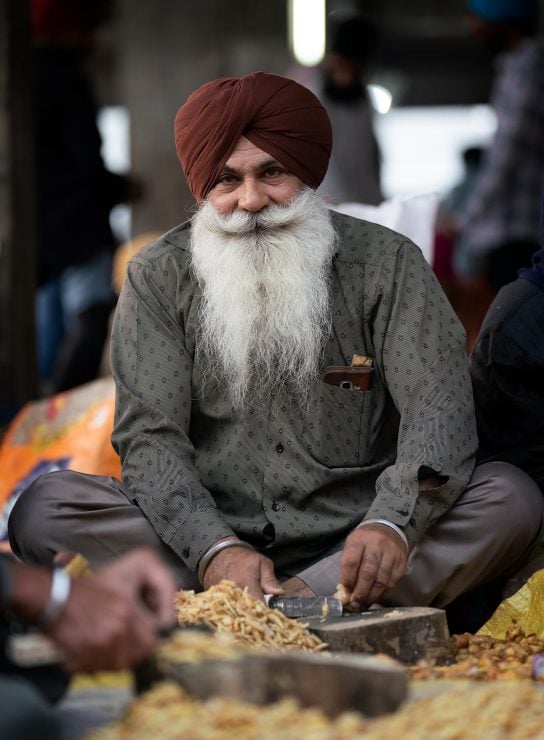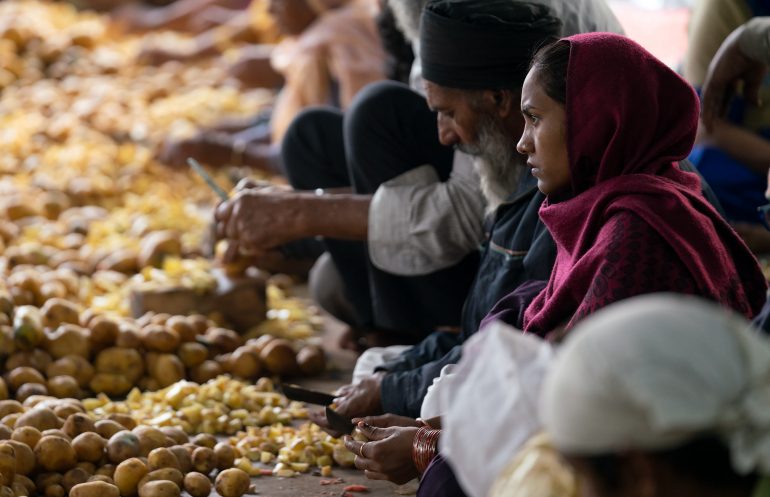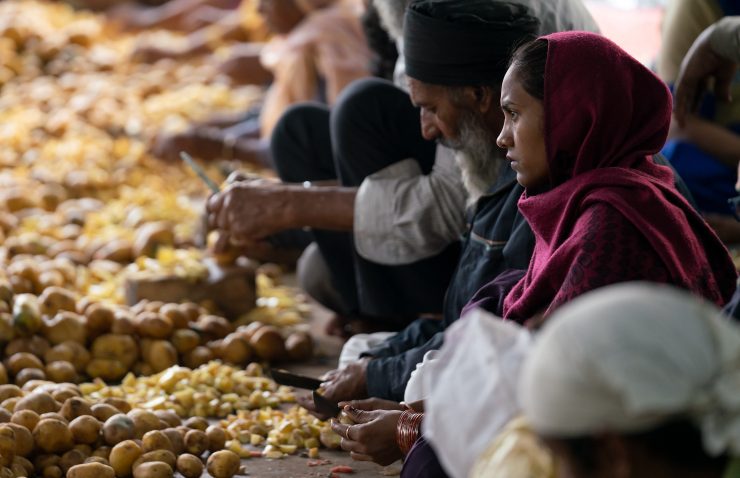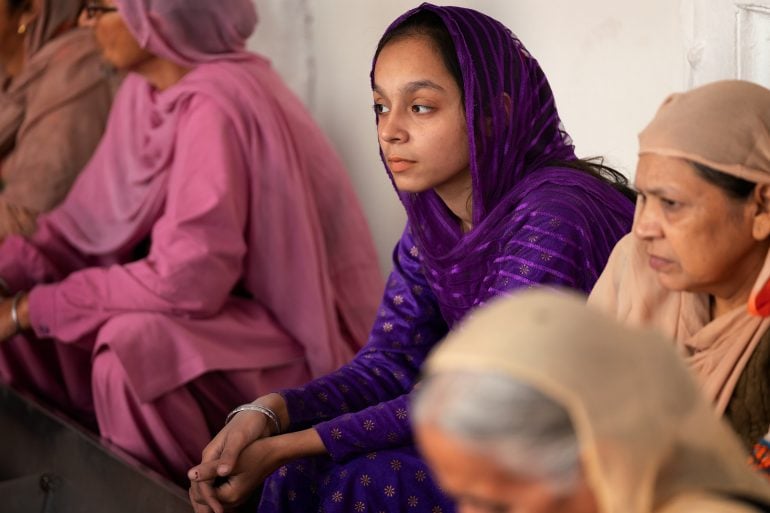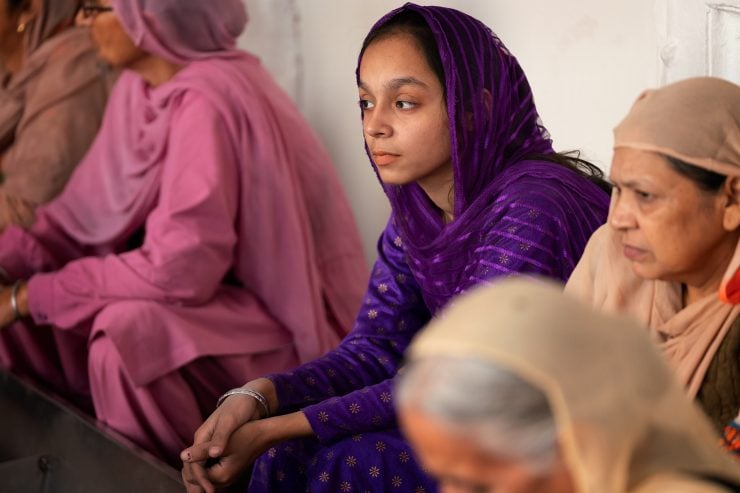 Photography was difficult at first. India was still so new to me that I wanted to photograph everything, which wasn't practical. People were bustling around and jostling me everywhere I went, which made getting clean compositions tricky, and I was also too cautious in photographing people, remembering my experiences in Morocco, and not yet realizing that nobody would mind being photographed.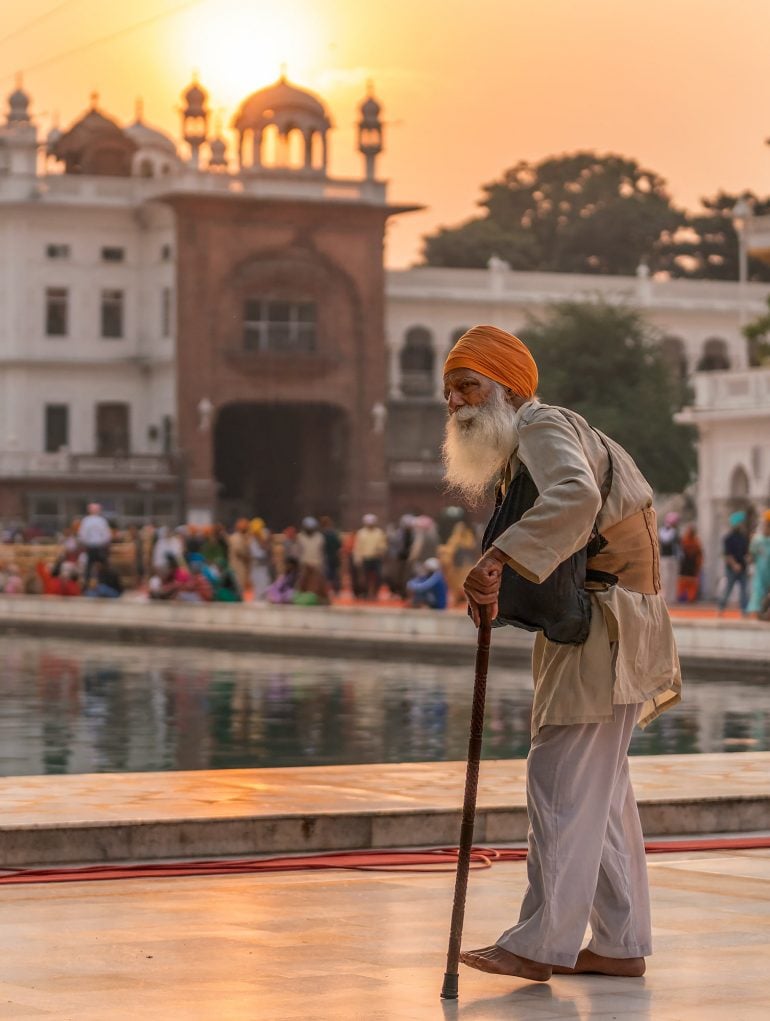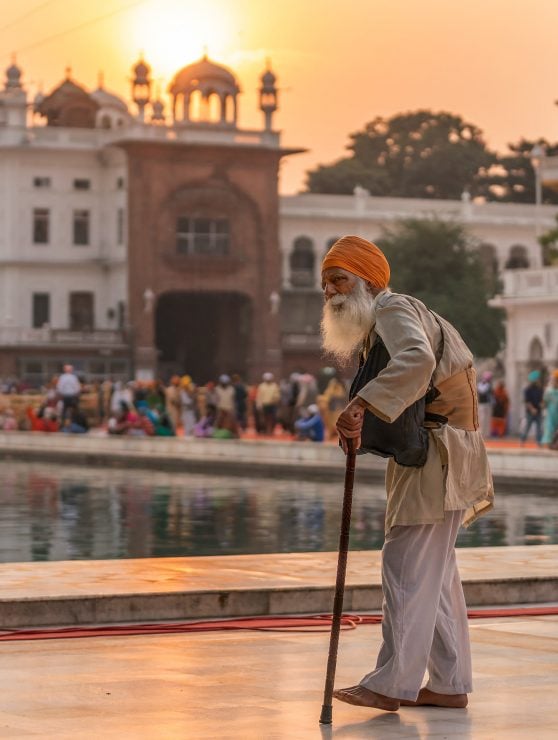 I mainly carried one camera body and two lenses throughout my trip, though I did have other equipment available. The Sony A7RIII was my body of choice, for its high resolution and excellent dynamic range coupled with its eye-detection autofocus and excellent 10fps shooting speed for capturing action. I had no problems with it, but was glad that I had a battery grip.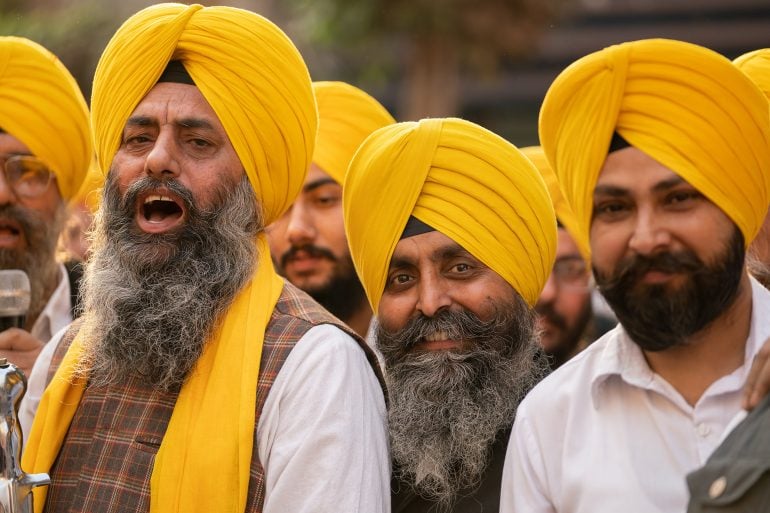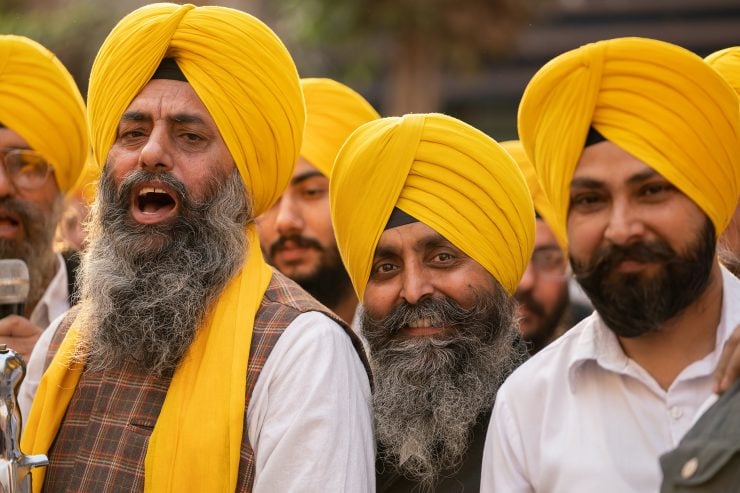 With the Sony A7RIII I carried the Tamron 28-75 f/2.8 because it was so much lighter and more compact than my 24-70 GM (and less expensive if stolen), and the Sony 70-200 f/2.8 GM because it's the only real option in that range for the Sony at f/2.8, and it performed perfectly. Next time, I'll also make sure that I carry a 16-35 zoom (probably the Sony Zeiss f/4 version, which is less bulky), which could have produced some great shots inside the forts and temples and in the crowds. Still, traveling light (if a 70-200 f/2.8 can be considered "light") with just the two lenses was nice.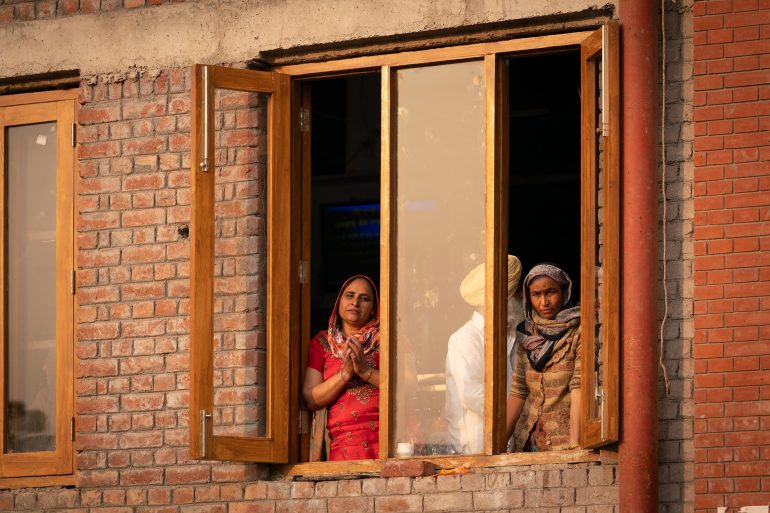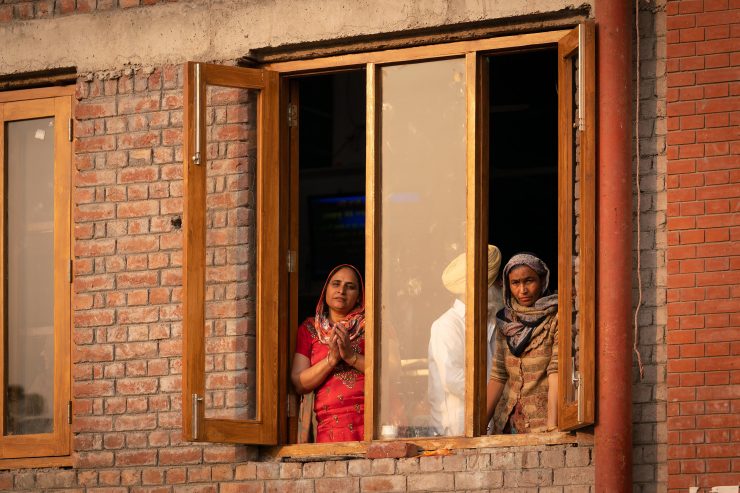 After visiting the city's markets and the Pakistani border the next day, we returned to the Golden temple again the next evening. This time, it was almost accidental; we were caught up in a procession that led to the main gate. Men in bright orange turbans chanted and marched through the street carrying some sort of altar. Pilgrims lined the streets and followed along, while even more people gazed down in adoration from the windows.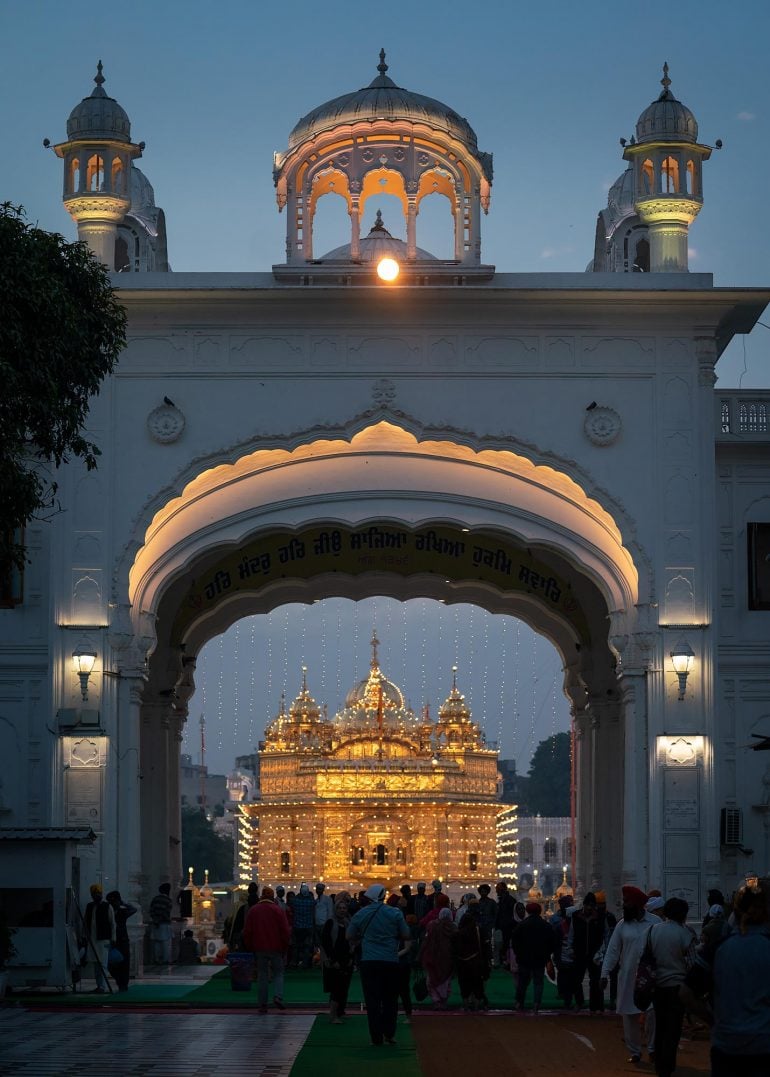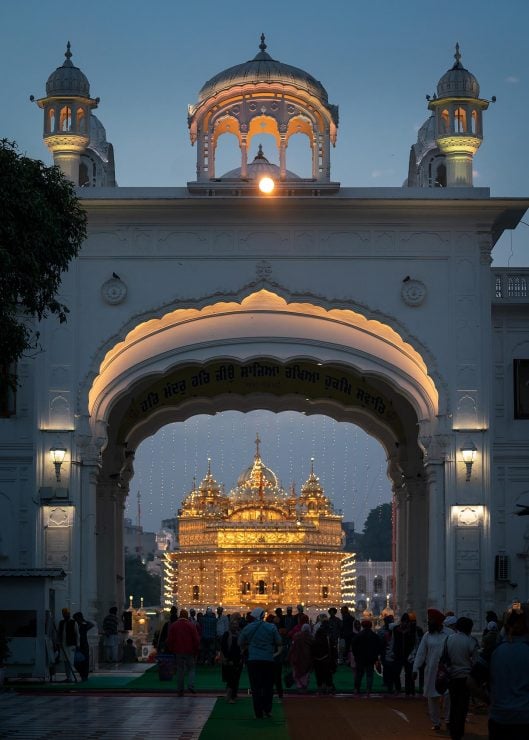 I only spent three days in Amritsar, but it was such a rich experience that it feels as if I were there much longer. The food was excellent, probably the best local food that I had in India, though the competition is stiff. On Thanksgiving, we took a motor rickshaw out to the Beera Chicken House for dinner and I had the best tandoori chicken of my life, along with some excellent fish. And the sweet lassi that was available everywhere was wonderful.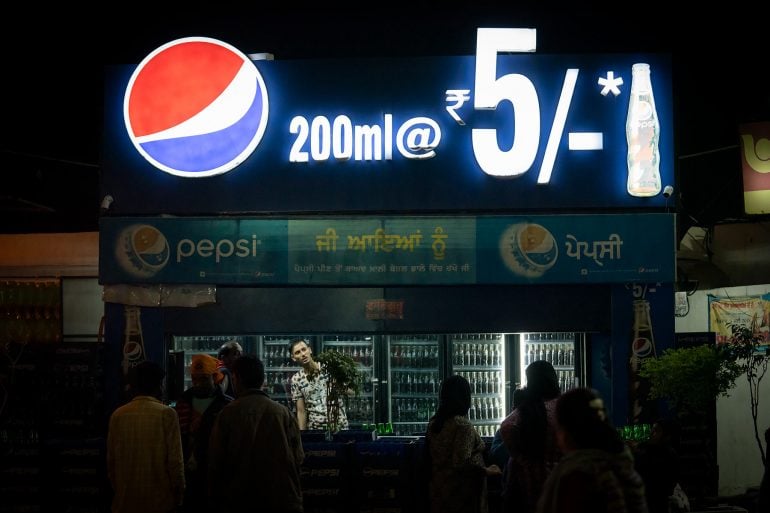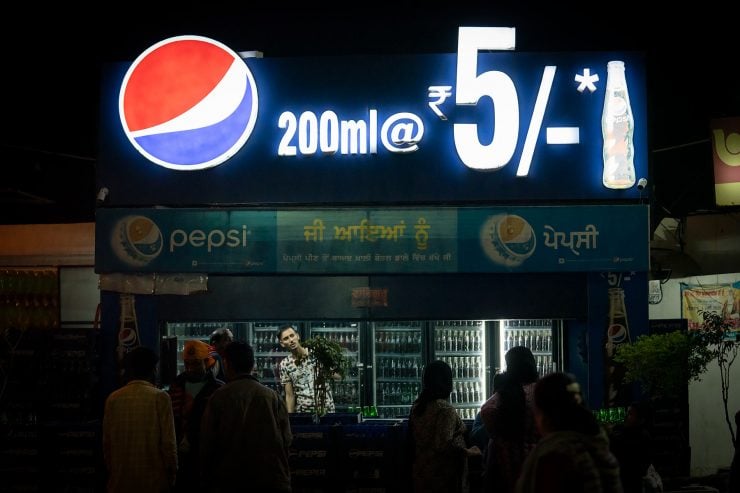 The next day we flew back to New Delhi to regroup (and attended another wedding), and then caught our first train of the trip to Agra to see the Taj Mahal before exploring Rajasthan and Madya Pradesh. Agra was fascinating… and there were monkeys. But that's another story.
---