Tamron officially announced their new 28-200 f/2.8-5.6 Di III RXD (Model A071) all-in-one zoom lens for Sony E-mount (full-frame and APS-C) this evening, making the lens the first f/2.8 all-in-one lens available for Sony full-frame. The new lens covers (and exceeds) the zoom ranges of the hugely popular Tamron 28-75 f/2.8 and 70-180 f/2.8 lenses together, and it's weight will make it an excellent travel lens or option for every-day, general shooting. Lens highlights include:
Light-Weight: 1 lb. 4.3 oz., 4.6 inches long (for comparison, the 28-75 f/2.8 is also 4.6″ long, and weighs just 1 ounce less)
Promise of high image quality throughout the range
Fast, quiet RXD stepping motor for focus; also good for video
Close focusing, with a magnification ratio of 1:3.1 at the wide end to 1:3.8 at the telephoto and MOD1

Minimum object distance, the distance from the front element to the object in focus

of 7.5 inches to 31.5 inches, respectively.
Same 67mm filter size as Tamron 17-28, 28-75, and 70-180mm lenses
Weather Sealing, protective lens coatings
Priced at $729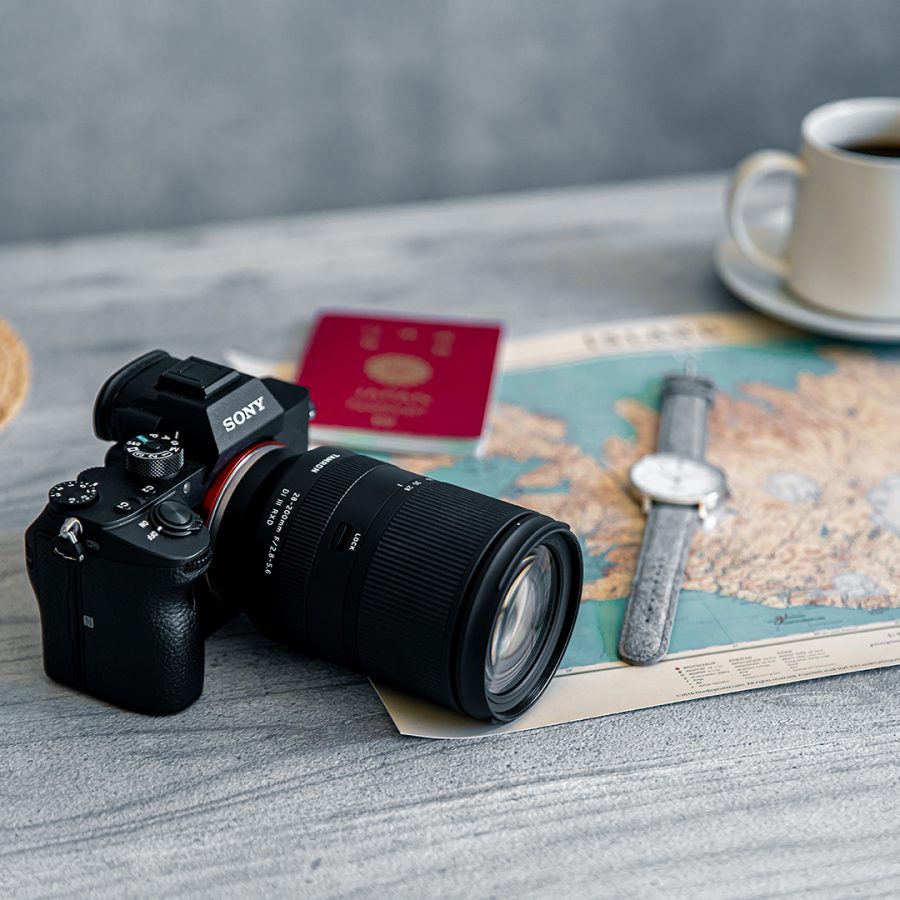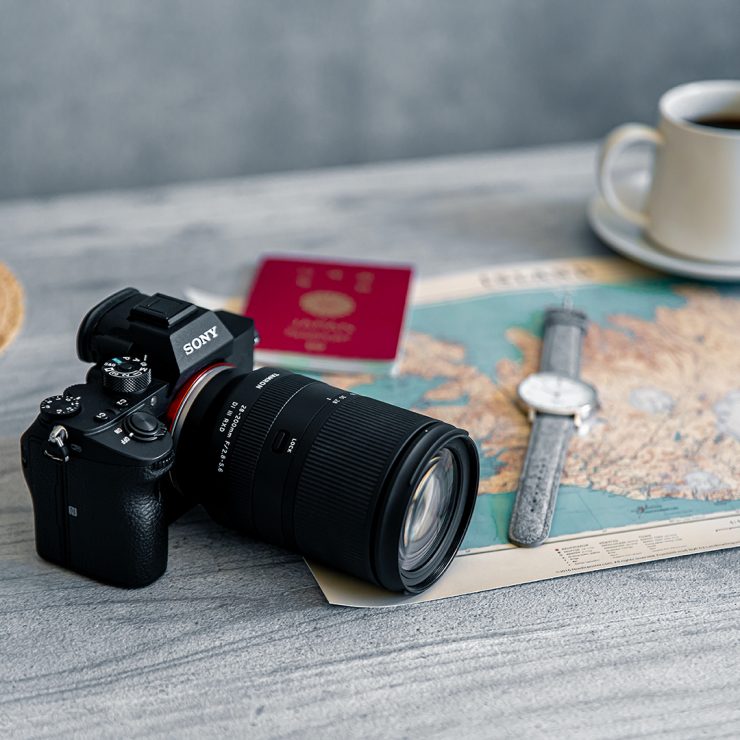 At 4.6 inches long and about 20.3oz (~576g), the new 28-200mm lens is only marginally larger than Tamron's lightweight 28-75mm f/2.8, which is about the same length and an ounce lighter (550g).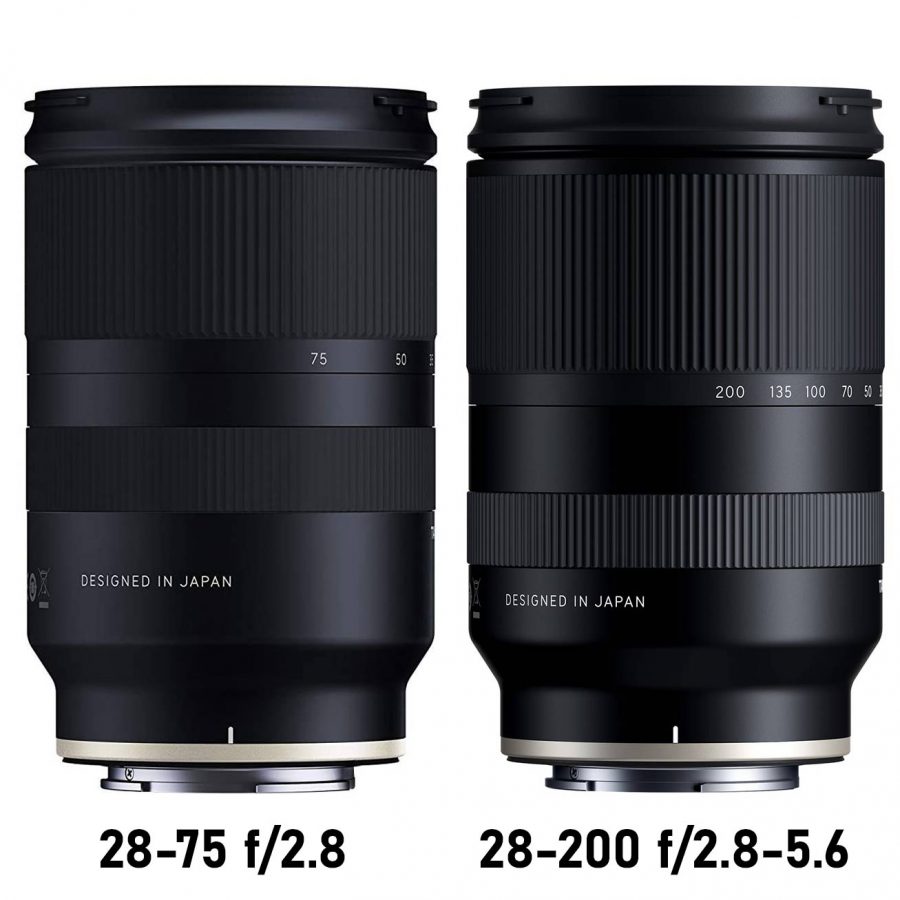 Tamron has wisely opted for image quality and compact size over breadth of zoom range2This is the same company that has given us increasingly audacious all-in-one zoom lenses over the past couple of decades, culminating in the 18-400mm for APS-C SLRs in 2017. Long time readers of this site will know that I don't generally recommend all-in-one zoom lenses, but Tamron's more conservative 28-200mm range falls just within the range that I'd be comfortable with, this time, especially after testing the image quality of their 35-150mm for full-frame SLRs last year.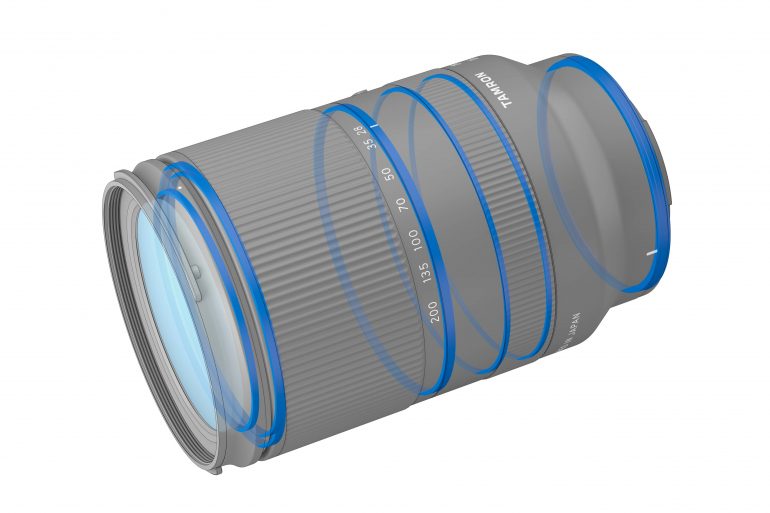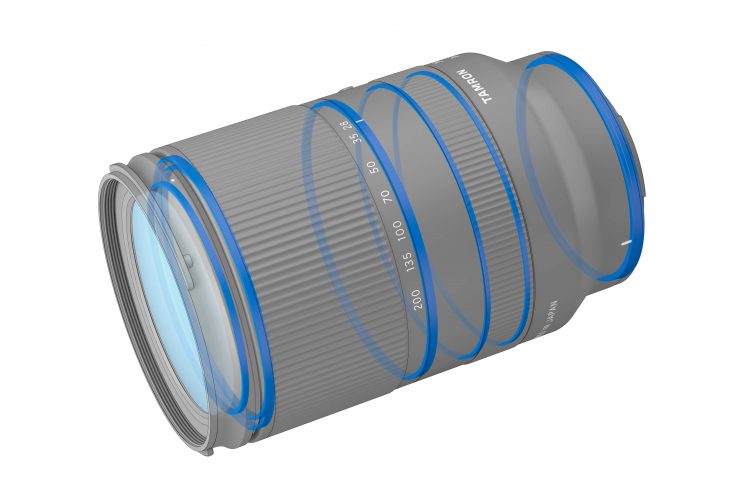 It is also great to see that Tamron has bucked the trend of lenses being produced with smaller and smaller maximum apertures when fully extended; f/6.3 has become common, and Canon recently announced an RF 24-105 f/4-7.1 lens. Tamron has given us a solid f/5.6 at 200mm, along with f/3.5 at 50mm, and f/4.5 at 100mm.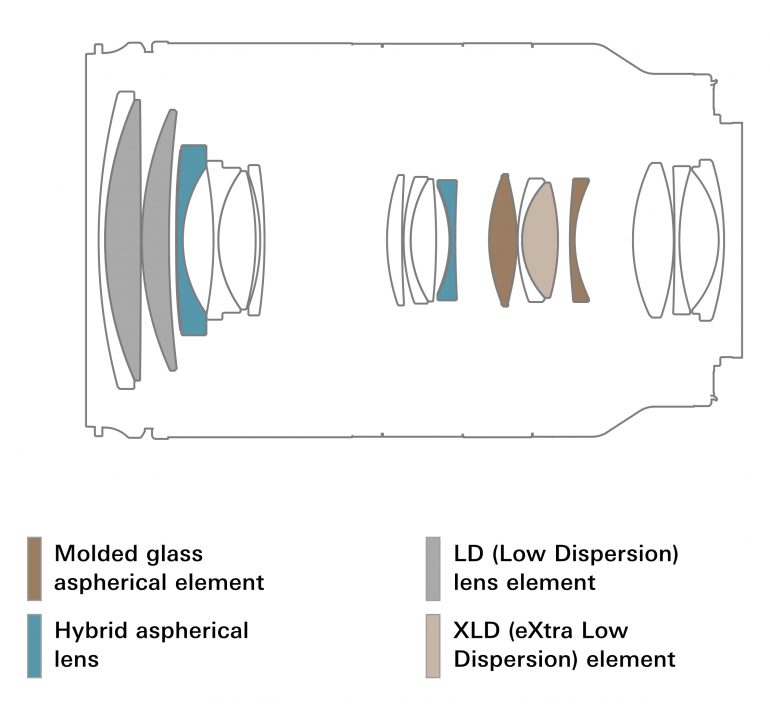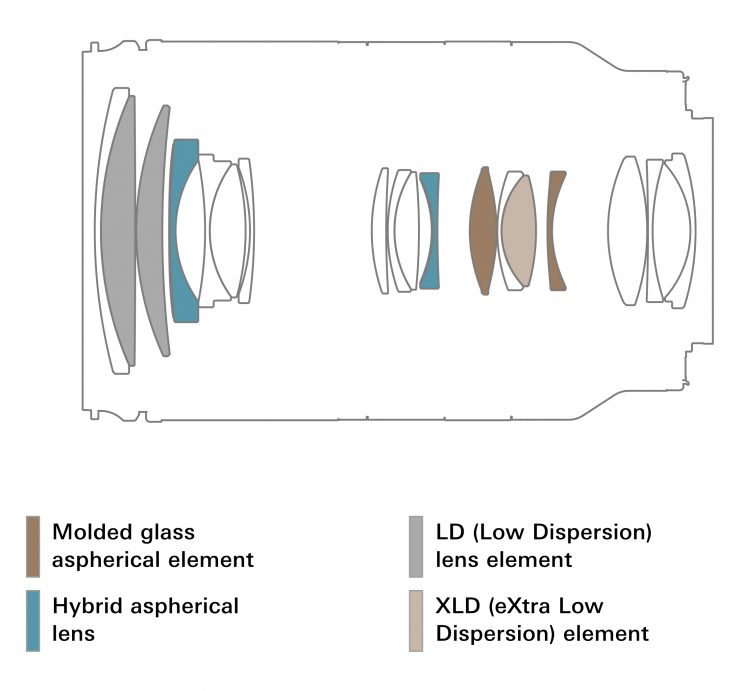 But of course, whether this lens really takes off will depend on whether it matches the image quality that we've come to expect from modern Tamron lenses. Specifications are promising: the lens has 18 elements in 14 groups, including a full compliment of special elements (GM aspherical, hybrid aspherical, low dispersion and extra low dispersion). Tamron has also given the optics their latest BBAR coatings to improve aberrations, and will use in-camera processing to remove distortion and vignetting. Together, Tamron claims that this will "achieve uniformly high image quality from edge-to-edge at all zoom settings. Tamron has concentrated all its all-in-one zoom technologies into achieving optical performance that sets a new standard among existing all-in-one zoom lenses."
Price & Availability
While we can be confident that the price for the Tamron 28-200 f/2.8-5.6 will be right around $729, the availability date is a little more tenuous with the current pandemic at play. Tamron expects the lens to begin shipping in just a couple of weeks on June 25th, but acknowledges that it may be delayed.