Last night Tokina officially announced the new atx-m line of lenses for autofocus, full-frame Sony E-mount cameras, and they kicked off the launch with the Tokina atx-m 85mm F1.8 FE lens. The Tokina uses a quiet stepping motor to focus, and its body is made of anodized aluminum. And unlike some Tokina lenses that have been announced recently, they claim that the 85mm f/1.8 has a completely new optical design.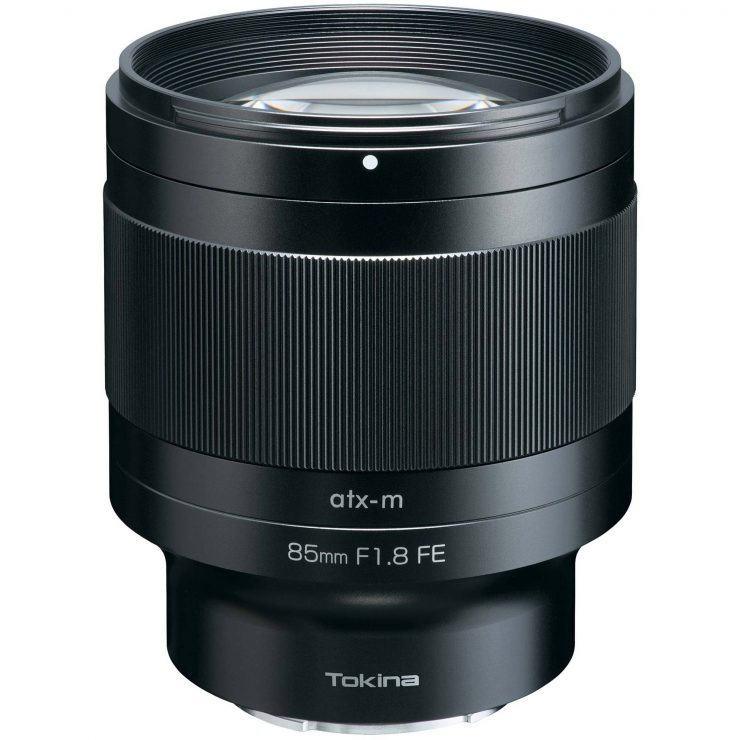 The Tokina 85mm f/1.8 has a 9-blade aperture for smoother bokeh, an optical formula that includes 10 elements in seven groups including one SD element, and the lens uses Tokina's anti-flare coatings. It's larger than some of the others on the market, weighing 1.4lbs (635g) and it has 72mm filter threads (while Sony's uses 67mm), but it is designed to be compatible with all of Sony's stabilization and focus modes.
A Crowded 85mm f/1.8 Market
According to Tokina, the lens will go on sale starting Feb. 7th, 2020, at which point it will cost $499 (it is currently available for pre-order at B&H and Adorama).
However, the lens will be entering a very crowded marketplace at this particular focal length. Of course, Sony already offers an 85mm f/1.8 FE lens which is smaller and lighter and costs about $599.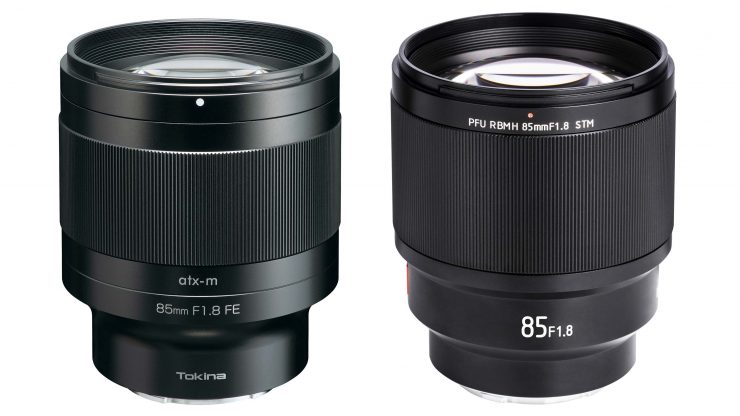 But that's not all. Viltrox also makes a popular, low-priced version of the lens that is suspiciously similar to the Tokina. It also weighs about 1.4 lbs, has an optical formula of 10 elements in 7 groups, and uses an STM motor, and has 72mm filter threads. It costs $399. It will be interesting to see whether Tokina has just licensed the same design.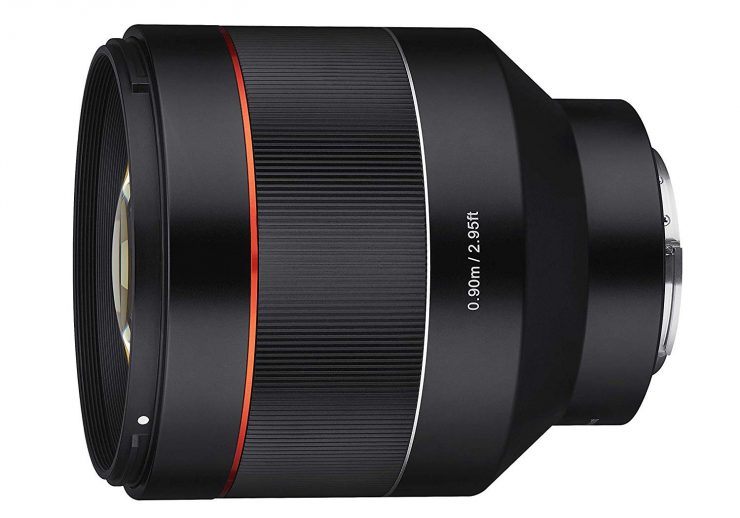 And at the same price as the Sony f/1.8, Samyang/Rokinon makes an autofocus 85mm f/1.4 lens that is very well regarded, and costs $1200 less than the Sony 85mm f/1.4 GM. The hefty 1.8lb Samyang lens is sturdily built and weather sealed for professional use, has an optical formula of 11 elements and strong autofocus performance… and an additional 2/3rds stops of light.
Which lens will be the best choice? That's a good question, and we'll certainly have to spend some time testing them all out. One thing is certain, though: Sony is the only full-frame mirrorless system that has anything like these kinds of lens options, and the competition will be good for all Sony shooters.
---