When the publicist for Carl-Evert Jonsson's book Using Japanese Paper for Digital Printing of Photographs sent me a press release for the new publication, I was intrigued and requested some sample images from the book, and on their strength I requested a copy of the book itself. The term washi (literally "Japanese paper") has been popularized in the west in recent years by the use of washi tape in scrap-booking and crafts, and washi kozo in particular has been popularized by artists and art conservationists such as Julian Baumgartner on YouTube, but I had never seen it used in the context of photography.
Jonsson's book is ostensibly a manual for using washi kozo as a substrate for inkjet (aka giclee) printing, accompanied by examples from his own work. Instructional content in the book, though, is very sparse. Indeed, of the book's thrifty 48 pages, only a single page of text is dedicated to the "Technique" section, and of that there are really only two sentences of practical value. To open the section, Jonsson explains that the technique involves using an egg wash (and optionally, pigments to stain the paper) to bond a thin sheet of washi kozo to a particular cloth1If I were to reveal the type of cloth and contents of the egg wash, I'd be giving away the entire book for free and using that instead of standard photo paper.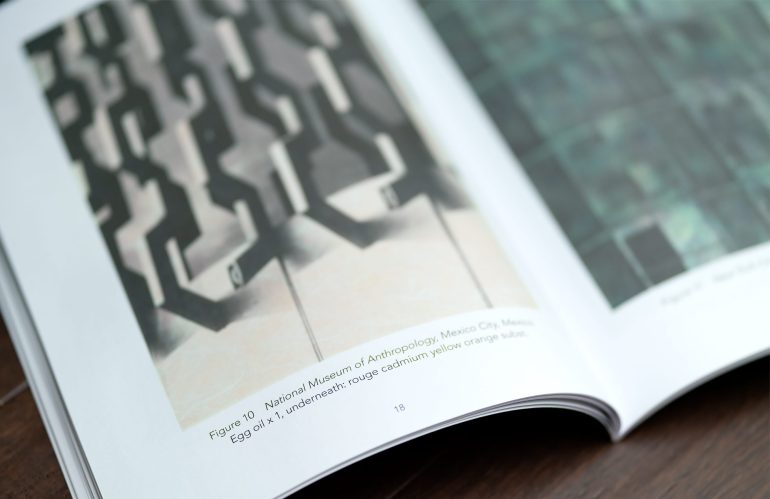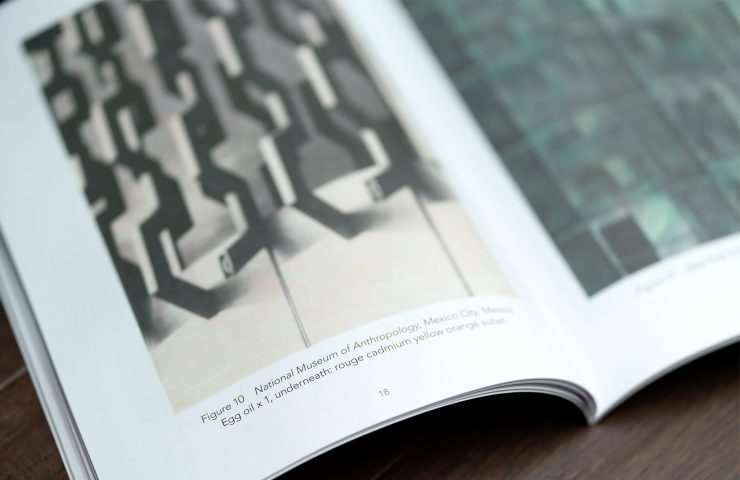 Oddly, though, the technical details stop there. An appendix provides a recipe for the egg wash, but there's not a single word about how to use it to "size" the washi kozo to the fabric. Presumably the egg wash is applied over the top of the paper and allowed to soak through, but that detail is left to our imaginations. There's no discussion of any of the details related to printer setup, ink choices, or profiles or recommendations for preparing the image for the process; the author mentions converting color images to black and white first, but this seems to be an artistic choice rather than out of necessity. There is no guidance regarding the selection of Japanese papers or details regarding the different results that they may produce, though he does mention that there are different types available and suggests experimenting. Primarily he spends the rest of the text discussing why this technique might be preferred.
This is all very unfortunate because the resulting images provide a very interesting departure from the crisp realism that is more common in modern photography. Jonsson explains that the photos are intended to be more painterly and impressionistic, aiming for images that are "not so much beautiful as interesting and worthy of attention". I would say that in many cases he has found both: some strikingly beautiful images that are unusual enough to hold my interest.
As such, this book is best regarded as a collection of images made via an unusual technique with just enough information to get you pointed in the right direction if you want to try the same thing, rather than a manual. Is that enough? Perhaps for some. The book is not terribly expensive (around $17 on Amazon) and it might be just enough to get a motivated photographer started, but it would have been very easy to actually detail the printing process to make the book more useful; even doubling the amount of info would not have made the "Technique" section run more than two pages.
It's an interesting and sometimes beautiful book, but know what you're getting before buying.