This evening, Nikon announces two new lenses: the NIKKOR Z 70-180MM F/2.8 and the NIKKOR Z 180-600mm F/5.6-6.3 VR. Both lenses will be welcome additions to the growing Z-mount lineup, but the more intriguing of the two is the Nikkor Z 70-180 f/2.8. Is it a Tamron-made lens?
It will not escape many people's notice that the focal length of the lens is exactly the same as the Tamron 70-180 f/2.8 (which I reviewed a couple of years ago), and their external similarities are also hard to miss.
Furthermore, both lenses have an optical formula consisting of 19 elements in 14 groups, they both have 67mm filter threads, and their weights differ by only about a half ounce. Both have 9 rounded diaphragm blades.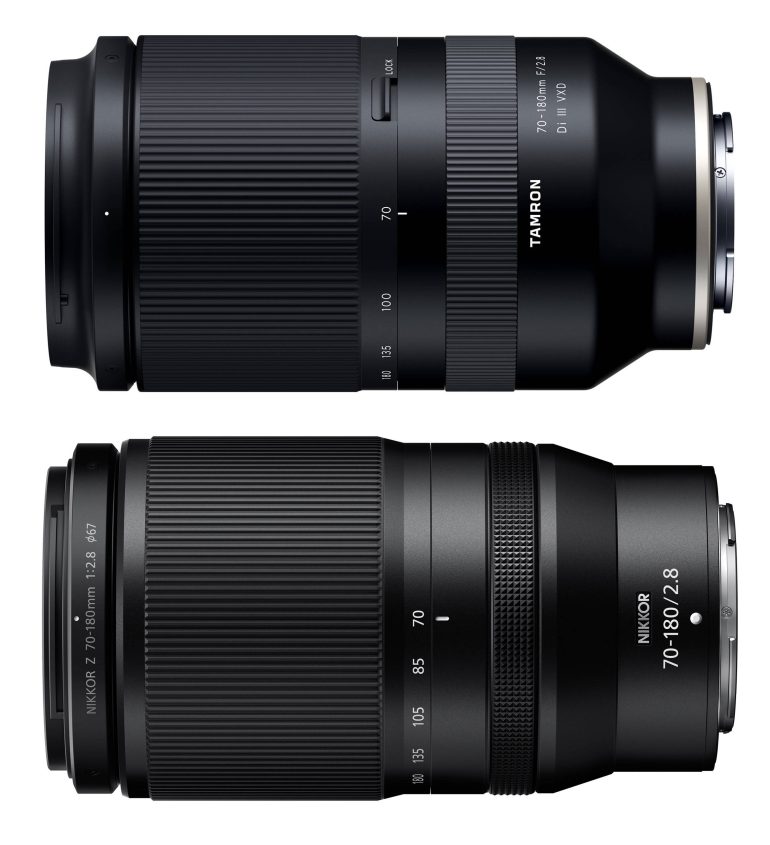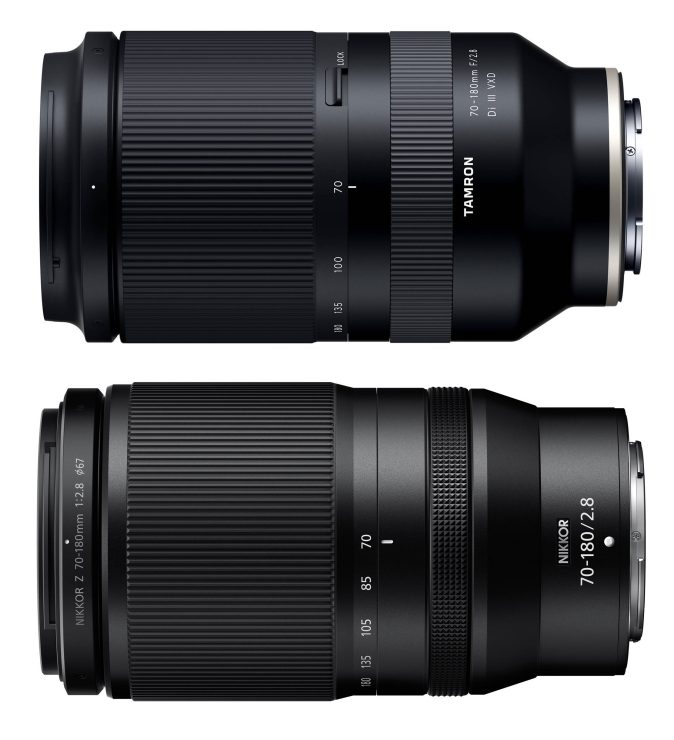 Nikon states that their lens is 151mm in length, while the Tamron is 149, which matches the fact that Nikon's FFD (flange focal distance) is 2mm shorter than Sony's (for which the Tamron lens was developed… Sony's is 16mm, Nikon Z is 14mm). So, it looks as though there's a good chance that this lens is a re-branded Tamron.
It's no secret that Tamron has long been an OEM manufacturer of lenses for major camera manufacturers, and we also know that during the past year, Tamron has started producing lenses for Nikon Z-mount. It's interesting that Tamron and Nikon decided to release this as a Nikon lens rather than a Tamron for Z-mount.
If the Nikon lens performs as well as the Tamron for Sony, we can expect it to be truly excellent, and I'd recommend that you watch my YouTube video about the Tamron 70-180 for further details.
It will be no surprise that the new Nikon 70-180mm lens will cost $1250 when it hits store shelves in mid July, just $50 more than the regular price of the Tamron. The Nikon is currently available for pre-order from B&H Photo and Adorama.
The 180-600mm will cost only $1699, and is also available for pre-order at B&H and Adorama.