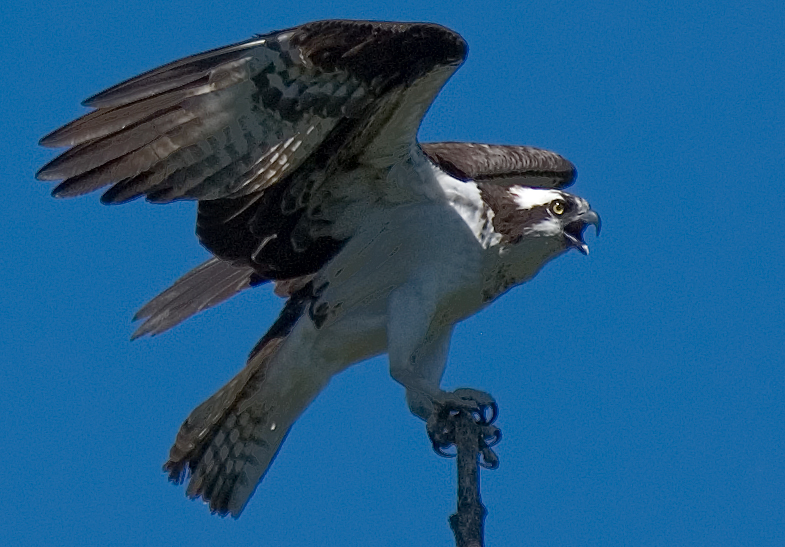 In early August I spent several days at Flathead Lake, in Montana. About 30 yards from my cabin was an old tree with a beautiful Osprey nest on top… a common site around the lake. Shortly after I arrived, though, I noticed that it was a much noisier nest than most. I took a closer look and found that in addition two the two adults, there also appeared to be 3 juvenile ospreys in the nest. I hadn't brought a long telephoto lens, unfortunately; the longest I had was a 200mm, but with my Nikon's APS-C conversion factor, that's equivalent to a 300, roughly. I thought it was worth a shot. Or two.
The tree in which the nest was built wasn't too far from the lake shore, so I began by climbing the hill behind the nest to get a better perspective. This move, unfortunately, took me a bit further away from the nest, but the alternative was photographing the under-side of a nest, which isn't especially thrilling. As it turned out, though, the parents weren't very pleased with my presence. They seemed to notice that I was watching them, and one of them perched on a tree nearby and started screeching at me. I sat still and waited, and before too long, the other parent returned with a fresh fish for the young ones.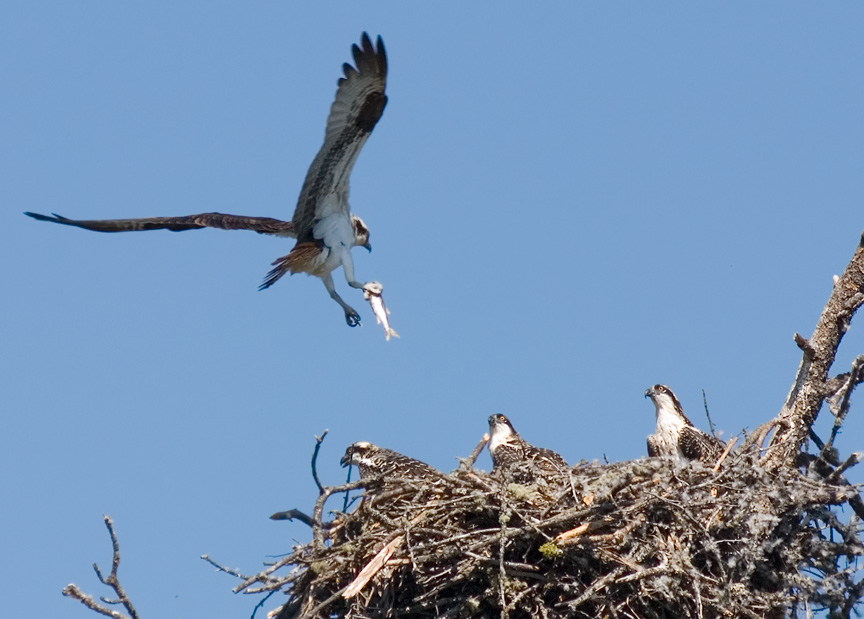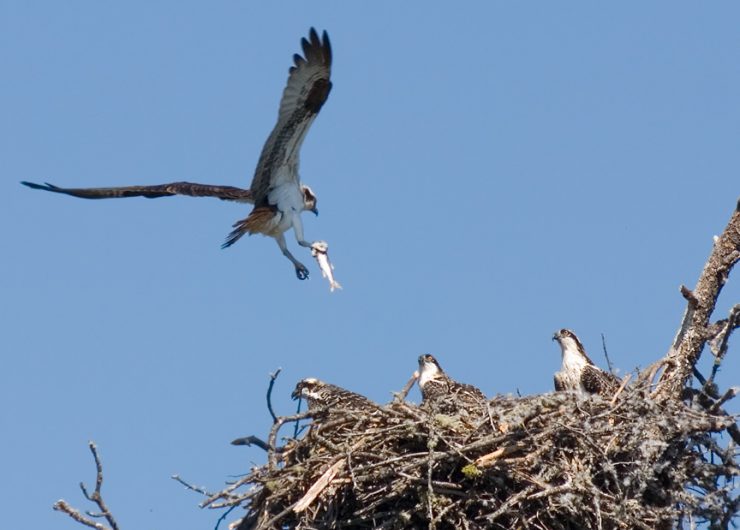 The resulting photographs, as you can see, were pretty noisy as a result of the heavy cropping, but I certainly enjoyed taking them, and they're still worth looking at, too. I think that it's time that I start traveling with some big glass.