Displays are Key
If you're a photographer, the most important feature of a laptop is going to be its screen. There's no point in having a fast, powerful machine if your edits and adjustments are going to look bad when shared because your screen's colors are unreliable, too bright or dark, or the colors are off because the tonal range on your screen is just too narrow.  While high quality IPS panel displays have been available for desktops for many years, they used to be hard to find in laptops. Now, we're seeing better and better displays in some laptops, and while they may still not be as good as the best Eizo and NEC displays, they're better than what most people have attached to their standard PCs.
Furthermore, laptop displays can give you significantly higher pixel density than larger desktop screens, making your images more print-like. This means that you can get a better preview of fine detail and how effects like sharpening will affect your images.
But the screen isn't the only thing that's important. Processors are getting powerful enough that they're less important than they were several years ago, but RAM is still very important, and SSDs (instead of hard-drives) and powerful GPUs can make your user experience a little smoother. Luckily, these things are generally found in all of the machines that come with the best displays, or are easy upgrades, so we can begin by focusing on machines that have the best displays.
Laptops By Display
Lets begin by taking a look at which laptops offer the highest pixel density. Pixel density is, for our purposes, the pixel dimension of the display divided by the size of the display in inches… higher numbers are better.
Name
Price
Display Size
Resolution
PPI
Panel Type
Color
Coverage
Max. RAM
Min. Weight
(LBS)
Microsoft Surface 3 Pro
$799 - $1946
12
2160 x 1440
216
IPS
80% sRGB
8GB
1.76
Apple Macbook Pro 13
$1234 - $1699
13.2
2560 x 1600
227
IPS
100% sRGB
8GB
3.44
Lenovo Yoga 2 Pro
$1049 - 1519
13.3
3200 x 1800
276
IPS
74% sRGB
4GB
3.1
Lenovo Yoga 3 Pro
$1300
13.3
3200 x 1800
276
IPS
98% sRGB
8GB
2.6
Samsung Ativ Book 9 Plus
$1099 - $1799
13.3
3200 x 1800
276
75% sRGB
8GB
3.1
Toshiba Kirabook
$1246 - $1689
13.3
2560 x 1440
221
IPS
95% sRGB
61% Adobe RGB
8GB
2.9
Asus Zenbook UX301
$1596 - $2079
13.3
2560 x 1440
221
IPS
98% sRGB
79% AdobeRGB
8GB
3.1
Asus Zenbook UX305
$800-1000
13.3
3200 x 1800
276
IPS
not yet available
2.6
NEC LaVie Z
(currently unavailable)
13.3
2560 x 1440
221
4GB
1.75
Aorus X3
(Coming soon)
13.3
2560 x 1440
221
16GB
4.12
Aorus X3 Plus
(Coming soon)
13.9
3200 x 1800
264
16GB
4.12
Fujitsu LIFEBOOK U904
$1329 at NewEgg
14
3200 x 1800
262
Approx 90% sRGB
10GB
3.1
2014 Razer Blade
$2399 - $2674
14
3200 x 1800
262
8GB
4.47
Apple Macbook Pro 15
$1899 - $2374
15.4
2800 x 1800
220
IPS
94% sRGB
(tested)
16GB
4.4
Lenovo ThinkPad T540p
$1799 - $2764 at Office Depot
15.5
2880 x 1620
213
IPS
90% sRGB
60% Adobe RGB
16GB
5.7
Dell Precision M4800
$2384 at B&H, 16GB
15.6
3200 x 1800
235
90% sRGB,
64% Adobe RGB
(tested)
32GB
6.35
Dell Precision M3800
$2169 at B&H
15.6
3200 x 1800
235
95% sRGB,
73% AdobeRGB
(tested)
16GB
4.15
Dell XPS 15
$1959 at Amazon
15.6
3200 x 1800
235
16GB
4.44
MSI GT60 DominatorPro 3K
$2298
15.6
2880 x 1620
212
PLS?
79% sRGB
32GB
7.7
Toshiba Tecra W50
$2759, available Oct. 2014
15.6
3840 × 2160
282
IPS
88% sRGB
63% AdobeRGB
32GB
5.97
Asus Zenbook NX500
Coming this Fall
15.6
3840 × 2160
282
IPS
106% Adobe RGB, 100% NTSC
16GB
4.85
Toshiba Satellite P50t
$1499 - $1899
15.6
3840 × 2160
282
16GB
5.3
Lenovo IdeaPad Y50
$1249
15.6
3840 × 2160
282
IPS
16GB
5.3
Asus Zenbook GX500
Coming this Fall
15.6
3840 × 2160
282
IPS
106% Adobe RGB,
100% NTSC
16GB
4.6
Narrowing It Down
That's a pretty long list. Let's start narrowing it down.
Color Coverage and Consistency
First, even though all of the displays above are high resolution, some of them are better than others. For photographers, it's especially important to use a panel with IPS or similar technology so that you get accurate colors from a wide viewing angle. Most don't report color coverage, and some don't even cover the standard sRGB gamut.
The BEST: The Asus Zenbook displays are among the best. The NX500 and GX500 both wield calibrated 4K IPS wide-gamut displays that cover the full NTSC color palette and 106% of Adobe RGB. Those numbers are as good as any desktop monitor out there. The new Lenovo Yoga 3 has a greatly improved monitor over the Yoga 2, now displaying 98% of sRGB, which is great if you're looking for a standard gamut machine.
RAM
Second, RAM is very important for photo editing, and many ultrabooks have RAM that can NOT be upgraded; it's soldered into the motherboard rather than giving users slots that allow RAM modules to be exchanged.
So, how much RAM do you need? That depends on how big your files are and how many layers you work with, and whether you also work with video. If you usually work with 24 megapixel, 2-3 layer documents, 4GB of RAM will probably be sufficient most of the time.
If you're a re-touch or digital artist and work with dozens of layers, hundreds of history states, or any animation and video, you'll want as much RAM as you can get. I use 16GB and don't run into trouble very often, but I'd really prefer 32GB. If you're not a professional or can live with a little slow-down now and then, 8-12GB should be fine.
Weight
The whole point of having a laptop is that it's portable. If a computer is too bulky for you to want to carry it around, then buying a laptop is a waste of money… you'll get better performance from a desktop workstation for the same money.
While some of the laptops listed above weigh in at over 6 pounds, many of the 13″ models are right around 3 pounds, and the NEC LaVie Z weighs a mere 1.75 pounds! If traveling light is very important to you, you might also consider the Microsoft Surface Pro 3. While the screen resolution is not as high as many other tablets (like the iPad retinas), its 216ppi is respectable, and more importantly, it is the only tablet available that can run Adobe Photoshop and Lightroom. However, it weighs in at 1.76 pounds… no less than the NEC LaVie Z, though the Surface has twice the RAM.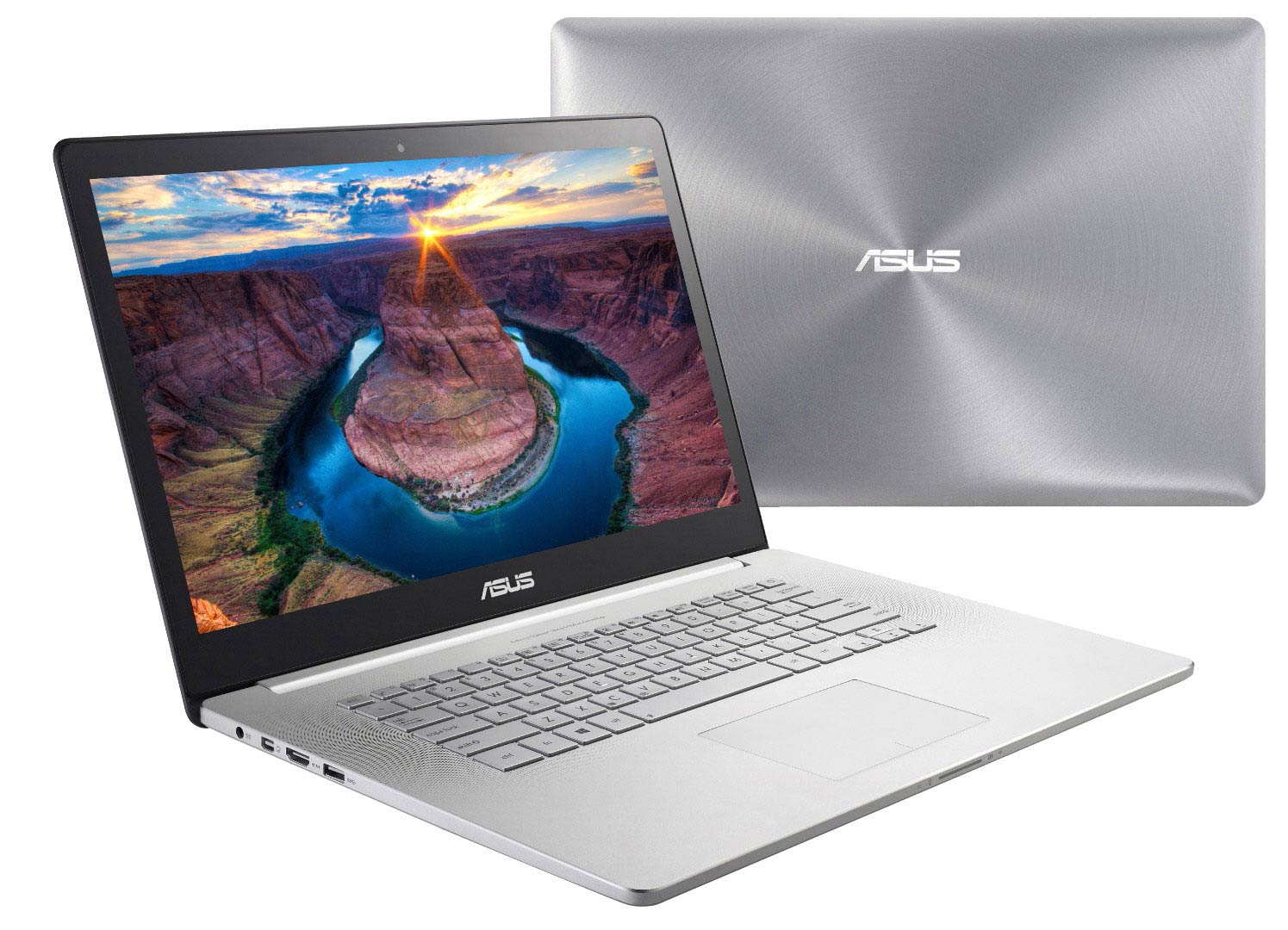 The Best
Ultimately, you'll need to decide on which combination of weight, screen performance, and computer performance are right for the kind of work you do. However, at the moment, the Asus Zenbook GX500 and Asus Zenbook NX500  offer an excellent combination of top-notch display performance at a relatively light weight, and with a respectable amount of RAM. The Lenovo Yoga 3 is a great standard gamut machine, and the Apple Macbook Pro 13 inch and 15 inch also test well.
Storage And Other Necessities
While the SSDs that ship with these laptops are extremely fast and provide a great improvement in user experience, even the largest are still pretty small, at about a half terabyte, and a good portion of that will be filled with your operating system, cache files, and other working data. If you shoot RAW files (and you should) with a high megapixel camera, you'll want to add some additional storage space. If you shoot HD video, it will be a necessity rather quickly.
Luckily, additional storage isn't terribly expensive these days.
When I'm traveling, I'll usually settle for carrying a small, portable hard drive along with me. One of Western Digital's 1TB "My Passport" drives can cost as little as $69 and they are powered by your computer's USB cable… no wall warts are required.
At home, though, I want a quick and easy way to back up my images; a single copy of my precious RAW files is just not safe. The simplest option at home is to use a multi-drive backup system, such as Western Digital's MyBook Duo which can be plugged into your laptop via USB to transfer and catalog your files, and will automatically create copies of your files onto two separate drives. If one of them fails, it can be replaced and your files recovered from the other drive. A 4TB Duo costs about $269, but you can also get larger systems up to 12TB for $650.
If you do a heavy amount of work in Photoshop, I'd recommend getting a Wacom pen tablet. I bought my first one about 5 years ago, and I'd never go back to using a mouse for retouching and compositing images. Though they used to cost hundreds of dollars, a good portable size now costs as little as $85. I actually prefer the small size, but that's a matter of personal taste.
Finally, if you don't have one already, a display calibrator is a necessity! I've primarily used Datacolor Spyder ($219) colorimeters, but several brands are available. The X-Rite Display Pro ($240) has a great reputation, but less expensive units such as the X-rite ColorMunki ($179) and even the Spyder Express ($79) are much better than hoping that your factory calibration was accurate and holds up.
Comment and Share Your Experience!
There are too many models for me to reasonably be able to list every one, much less test them. If you know of a laptop that should be listed here, please comment below and let me know. Alternately, if you've heard bad reports about any of these machines, please let us know.
I'd like to thank notebookcheck.com for providing accurate, independent display tests,  and the notebookreview.com forum for giving me someplace to start.