Tamron announced two very interesting lenses this evening: a 35-150mm f/2-2.8 large aperture zoom lens and a second generation (G2) version of the outstanding Tamron 28-75mm f/2.8 lens for Sony E-mount.
Tamron 35-150mm F/2-2.8 Di III VXD (Model A058)
The new Tamron 35-150mm f/2-2.8 lens is the first for Sony E-mount to include a maximum aperture of f/2, and it provides a very useful zoom range from a moderately wide 35mm (many people consider a 35mm to be the perfect lens for general travel shooting) to a good telephoto at 150mm, which covers many useful portrait focal lengths and is generally handy for getting some extra reach from your camera.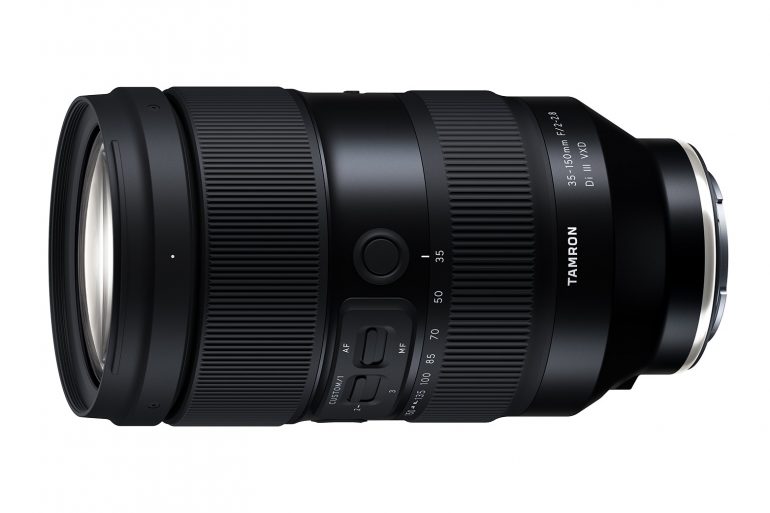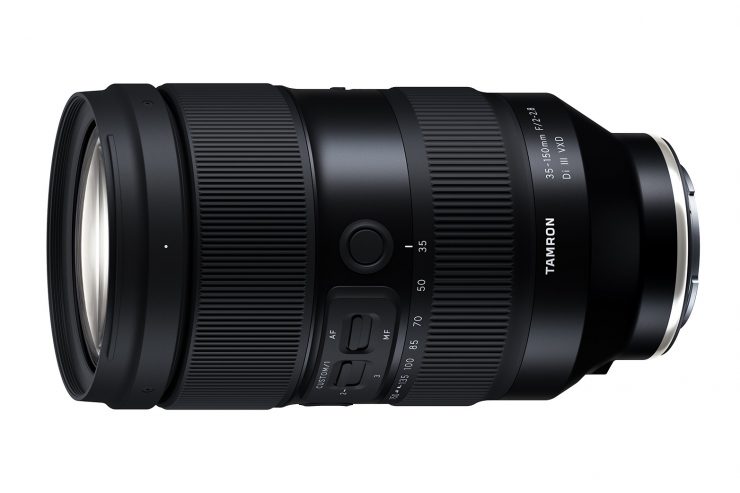 Unlike other "all-in-one" type lenses, the Tamron 35-150 f/2-2.8 can cover its entire range with an aperture of f/2 or 2.8, giving you four to eight times more light than zooms that limit you to f/5.6, which is incredibly important if you're going to be photographing people indoors.
A review of Tamron's 35-150mm lens for EF mount can be found here.
I'm very happy to report that the new lens features an AF/MF switch along with AF-lock buttons and a three position "Custom" switch. This switch, together with the buttons, can be customized in the new Tamron Lens Utility software. According to Tamron, the software allows you to customize the lens's buttons to return to a set focus point or switch between two preset focus points, for example. This will undoubtedly be popular with video shooters. Additionally, photographers will be able to use the software to reverse the direction of the AF ring on the lens.
Pricing details are not yet available, but the lens is expected to be available in 2021.
Tamron 28-75mm F/2.8 Di III VXD G2 (Model A063)
Tamron's existing 28-75mm f/2.8 lens has been an unbridled success: it's extremely sharp, with sure-footed AF performance in a very compact and lightweight package, so the development announcement of a new model took me by surprise (though I admit that my comparison of the Tamron with the new Sigma 24-70 f/2.8 ART series lens did show that there was a tiny bit of room for improvement).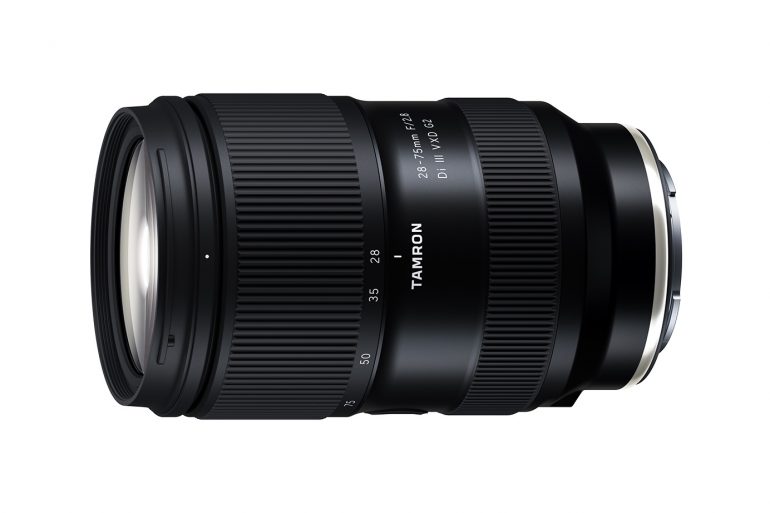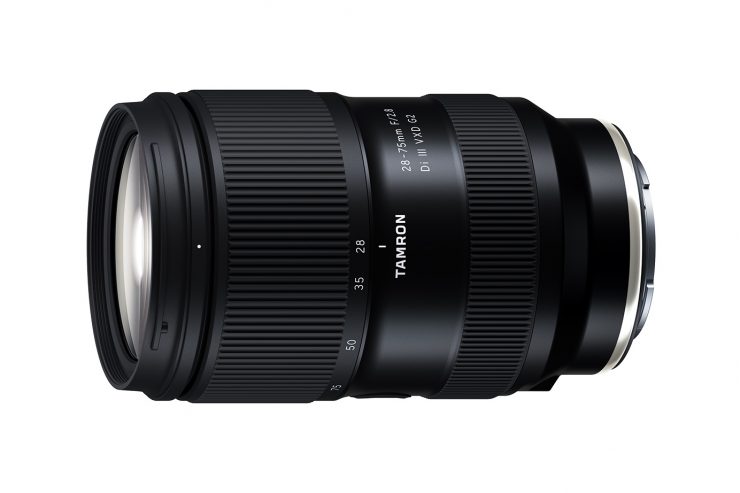 According to the press release, the lens will feature a new and improved optical formula, an upgrade from an RXD to a VXD focusing motor system, and the body will finally get its fair share of switches and buttons, allowing it to make use of the Tamron Lens Utility software as well.
As you may have seen in my original review, the original Tamron 28-75 has been a remarkably strong performer with excellent optics. Taking a look at the theoretical performance of the new lens (as promised by MTF charts), the new lens should be significantly better, which is amazing.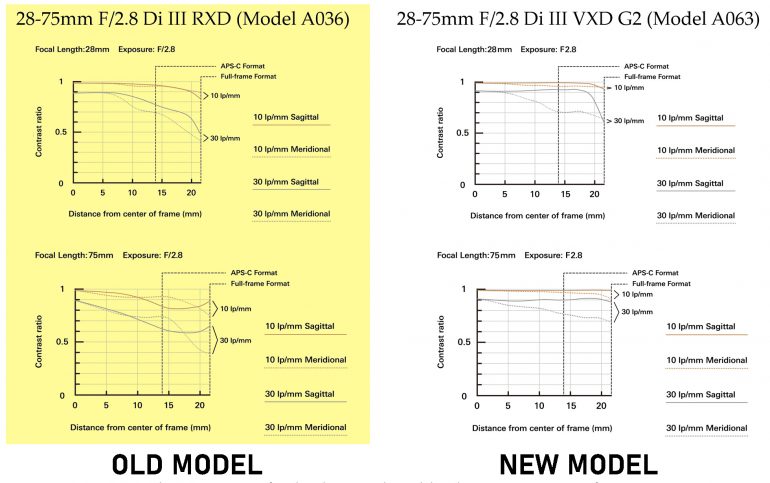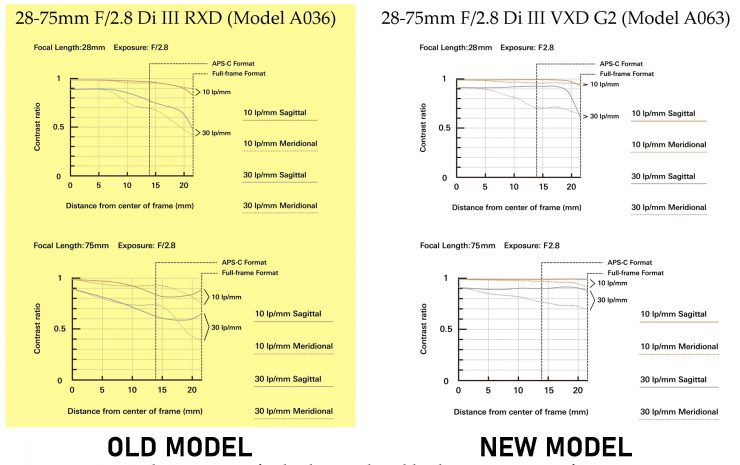 Like the 35-150, the lens is expected to be available in 2021.