Let me begin by saying that I love Photoshop. I started using it in college back in 1995, and I've gone through so many different versions of it that I can't even remember most of them. At this point, the software's functionality is mostly second nature to me; I know how to use it to get things done, and quickly.
And I'm dumping it.
The reason will be obvious to most of you: Adobe's Creative Cloud subscription plan. I don't want to send money to Adobe every month for the rest of my life. It's as simple as that.
I don't want to send money to Adobe every month for the rest of my life. It's as simple as that.
I've tolerated Adobe's Photographer's plan for the past few years for lack of better options, even though it's been a pain. For weeks while I was traveling in Morocco and Croatia, my copy of Photoshop would claim that it was not registered and ask me to start a 7 day trial, just because I couldn't connect to the internet regularly. So, I'd go through the hassle of going out and finding a wi-fi connection and signing in to Adobe, getting my account active again, only to have the same thing happen the next day.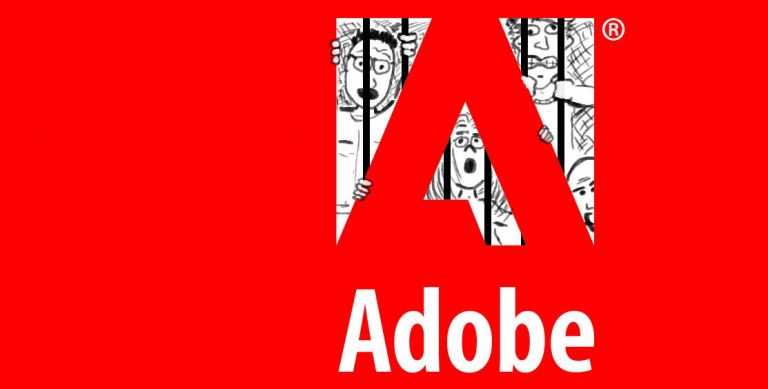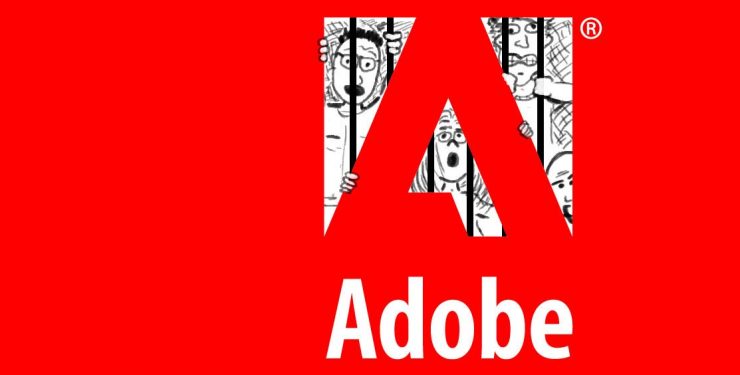 But since Adobe's announcement of the Creative Cloud subscription system, others have been developing alternatives, and some good ones are finally available.
Options for Replacing Lightroom & Photoshop
Replacing Lightroom is probably the easier part of the equation, although Lightroom 6 is still available for purchase from Adobe so it doesn't necessarily need to be replaced. You can buy it and keep using it indefinitely [After the publication of this article, Adobe announced that they will stop updating Lightroom 6 and there will be no perpetual LR7]. That said, if you're withdrawing support for Adobe because of their insistence on software rental otherwise, there are plenty of good options.
Currently, Capture One Pro 10 by Phase One is a great professional option, with arguably the best RAW conversion on the market as well as asset management. It is on the expensive side, though, at about $300 to purchase. If you shoot SONY, you get it for free.
A less expensive option is the new ON1 Photo RAW, which is a fast, full featured RAW converter and photo manager. I've been testing Photo RAW on my Surface Pro 4 for about three months, and I've generally been very happy with the results that it gives me1 The initial release had problems with highlight recovery when processing RAW images, but that was fixed with and update, and additional updates have made it even better . Where ON1 really shines is its speed. It generates thumbnails and even opens very large raw files for editing almost instantly. Lightroom is slow on the best of days, but on my tablet with an external hard drive, it's even slower. ON1 fixes that. The full version costs only $120.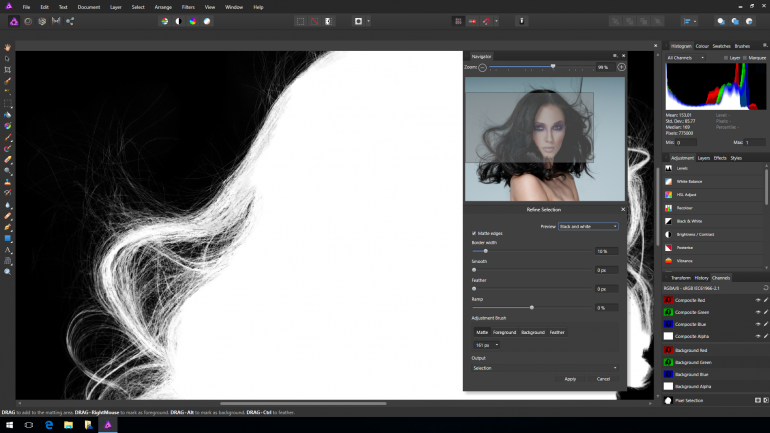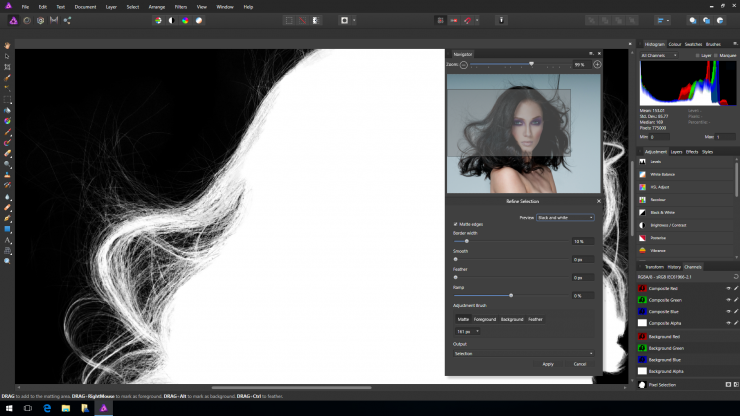 Replacing Photoshop has been a trickier proposition. Of course, GIMP has been around for years, but it simply doesn't have the professional features and quality that I need (adjustment layers with layer masks were the biggest problem that last time I tried it). For the past year or two, Affinity Photo has been available for Mac, and it is a truly excellent, full-featured, professional photo editor. But it started out as a Mac-only program, so it was no use to me.
But now, Affinity Photo is available for both Mac AND PC, and unless you do some pretty specific types of work with Photoshop (3D graphics, medical imaging, forensic imaging, video editing), Affinity Photo will easily fit your needs as a serious photo editor.
It has a file browser and RAW converter. It has all of the tools that you need for professional retouching, including some really excellent liquefy and masking tools, and frequency separation with a single click. It has adjustment layers, a great collection of filters, actions, HDR editing, great text tools, photo stitching, image stacking (to increase focus depth or reduce noise), and it will open (and write to) your PSD files.
And it costs $49. Not $49 per month… $49, period.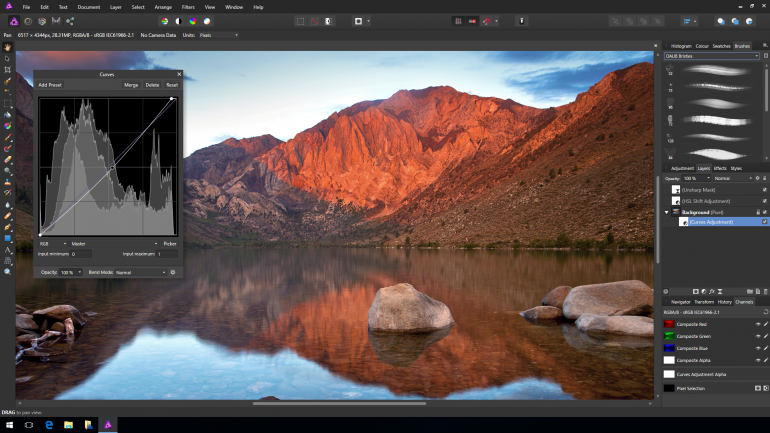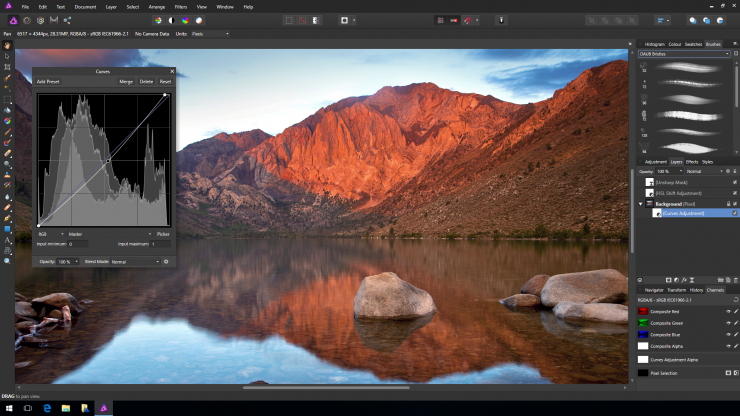 Affinity can also process RAW images, so if you're used to using Adobe Camera RAW as your RAW processor, you can switch directly to Affinity. I personally like the combination of Capture One + Affnity Photo.
Video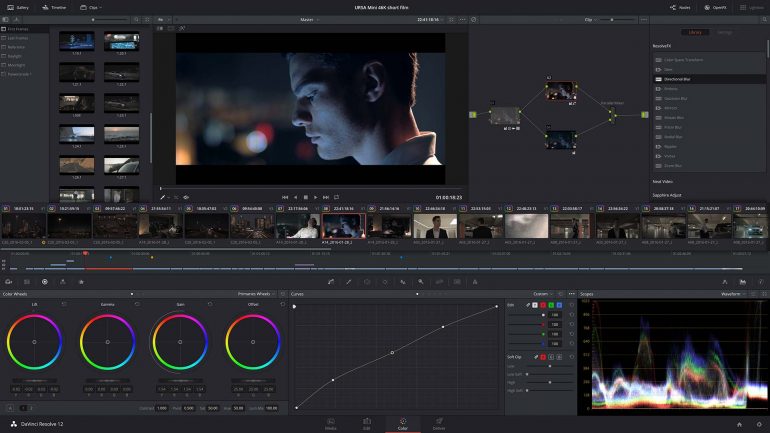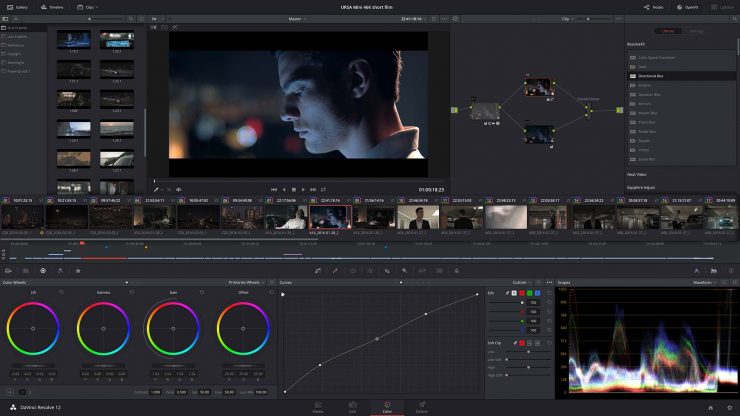 But what if you use Photoshop for video editing? I did. In fact, I animated all of my Lens Comparison Videos in Photoshop.
There are at least three different professional, production-quality video editing programs that are available completely for free, and you can choose the one that best suits your needs. I'm a fan of BlackMagic's Fusion 8, which is more of a graphics and effects processing engine than a standard video editor, but it meets my needs for creating YouTube videos. If you want a traditional video editor, then OpenShot is simple to work with, like Photoshop, and it's layer based, so it may be more intuitive for Photoshop users. DaVinci Resolve is a more professionally oriented editor, with excellent color-grading capabilities.
I've recently discovered a free video editor that works even better for me: it's called HitFilm Express (a paid Pro version is also available). It has a more intuitive interface for those of us that are familiar with a layer-based workflow and timeline, and it has the power to produce serious visual effects and animation. It's worth checking out, if you shoot video.
Why Now?
Some of you may be wondering why I'm still bothering with an article like this, years after the advent of the Creative Cloud. Many people have come to terms with it at this point. You may wonder whether I'm just cranky because it's April 18th and I just paid my taxes, and giving up any more money than necessary seems especially difficult today. Yes, that's true. But that's not all.
I bought Affinity Photo nearly five months ago, just as it was first released for Windows, because the Creative Cloud model still bothered me. I'd been continuously looking for a replacement ever since CC was introduced, and Affinity Photo was the first real contender.
And then it took me a few months to get used to Affinity, and decide whether it was something that could truly replace Photoshop for me. It took some time, but I'm satisfied now that it's just as good or better than Photoshop for all of my needs… except video editing and animation. It wasn't until I finally figured out that I could use BlackMagic Fusion to fill that role that I became convinced that I could finally kick Adobe to the curb.
Questions? Comments?
As always, I'm interested to hear about your experiences with these products. I'll do what I can to answer questions, though I'm not as familiar with some of these as I was with Adobe products. If you have suggestions for software not mentioned above, also feel free to let me know.