Sony's brand new a6100 is a full featured camera with a pro-level sensor, but was released into an already crowded Sony camera lineup, and is priced at only $150 or so below the impressive a6400. With Sony, it can be hard to keep track of all of the differences between models, and hard to decide which to buy. Let me simplify things.
First, here's a quick chart of the significant differences between the two cameras. Explanations can be found below.
| Features | Sony a6400 | Sony a6100 |
| --- | --- | --- |
| Price (body) | $898.00 | |
| Electronic Fiewfinder Resolution | 2.4 Million Dots | 1.4 Million Dots |
| Body Material | Magnesium Alloy | Plastic |
| Dust/Weather Sealed Body | Basic Sealing | None |
| Body Weight | 403g | 396g |
| S-Log Profile Available | Yes | No |
| Battery Life | 360 shots CIPA Standards | 380 shots CIPA Standards |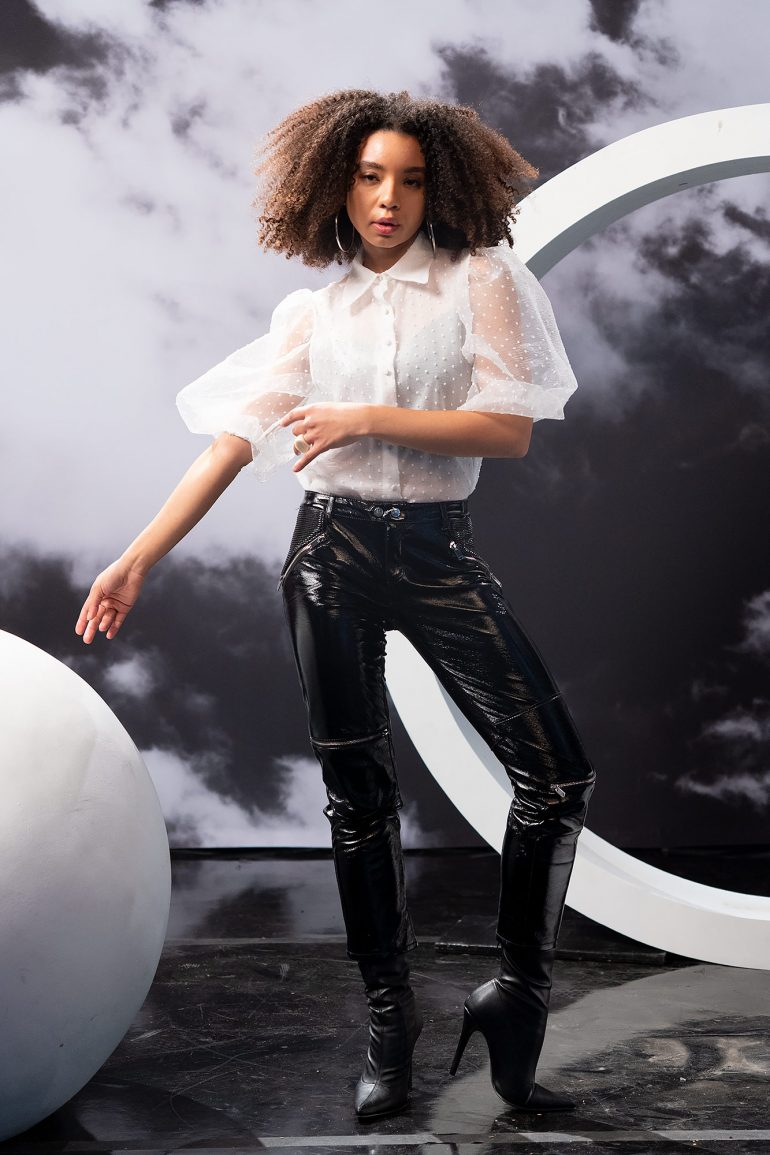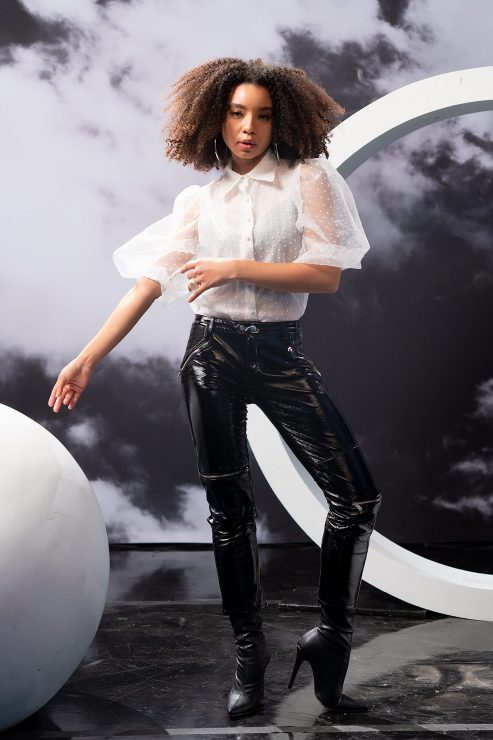 The Basics
In fact, the Sony a6100 and a6400 are almost identical: they use the same sensors, the same autofocus systems (including real-time eye detection for humans and animals), they can both shoot action at 11fps, and they will produce the same quality photos. Period.
However, there are some differences in build quality, and there are some differences in the video features.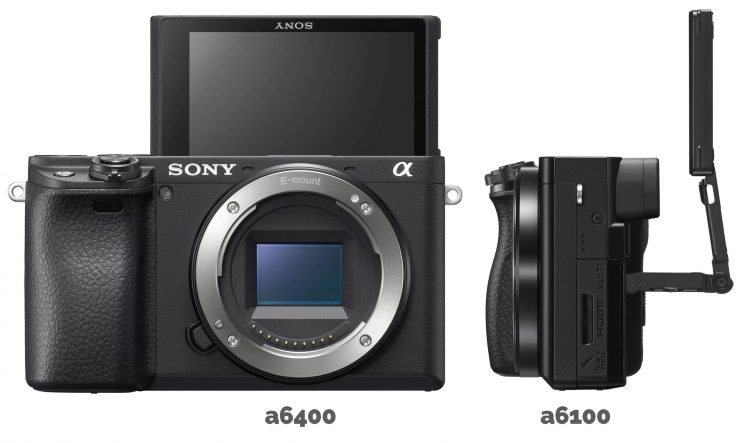 Body & Build Quality
If you're paying attention you may notice that the Sony a6100 body is lighter (396g) and made primarily of polycarbonate, while the a6400 has a magnesium alloy body (403g) and basic weather-sealing. However, the weight difference is tiny: just 7g (0.25 oz.), not something that you'll appreciate while traveling or backpacking.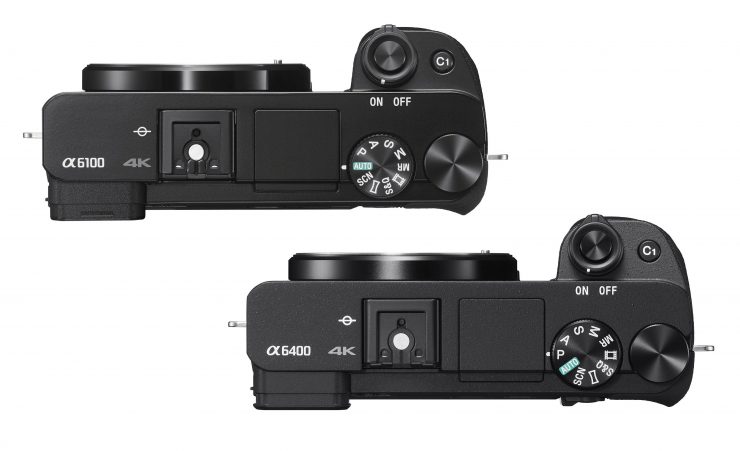 The rear LCD screens of the two cameras are identical, but the OLED electronic viewfinder (EVF) of the a6400 has significantly higher resolution (about 63% higher) than that of the a6100. The a6100's EVF has 1.44 million dots, and while that is sufficient, it is disappointingly low compared to the more common 2.4 million dot OLED EVFs on the market today.


Otherwise, the bodies and controls of the cameras are virtually identical. On the back of the camera, the a6400 offers a switch to change the "Exposure Lock" button into an AF/MF button where the a6100 just as an "Exposure Lock" button. They're identical otherwise.
Video Quality
Both cameras can shoot a wide range of video sizes and frame rates, and both can shoot high-quality 4K video at 24 or 30fps or 1080p video at up to 120fps. However, only the a6400 can shoot with the S-log and HLG (Hybrid Log Gamma) profiles, a flat profile that is typically use by professional film makers who expect to tone and color-grade the video in post-processing.
Why Get One of These Cameras?
There are a lot of cameras on the market, but few of them can begin to match the features, flexibility and image quality offered by Sony's APS-C cameras. They offer action shooting at 11 frames per second, the best autofocus system in their class with excellent tracking, and sensors with excellent resolution, dynamic range, and low-light performance.
Sony has been producing compatible E-mount lenses for about a decade, including the professional-class G Master lenses for their full-frame cameras that can also be used on the a6100 and a6400. Sony recently announced the 16-55 f/2.8 lens for APS-C E-mount, which is not cheap but is the equivalent of a professional quality 24-70 f/2.8 for a 35mm camera.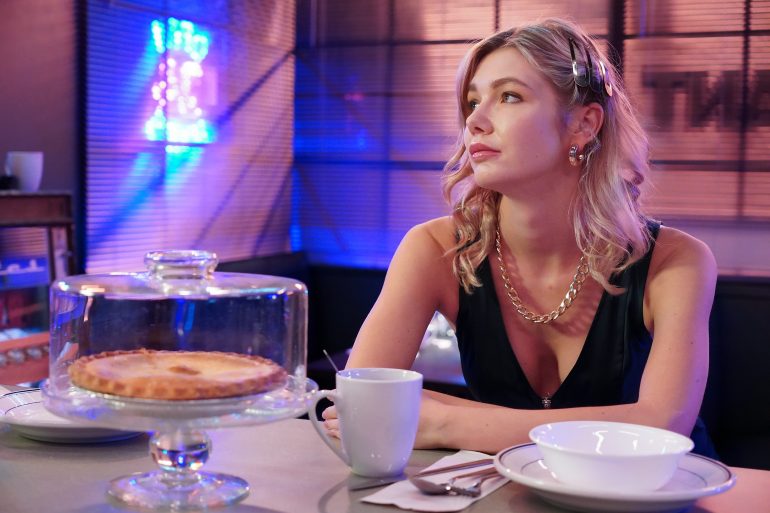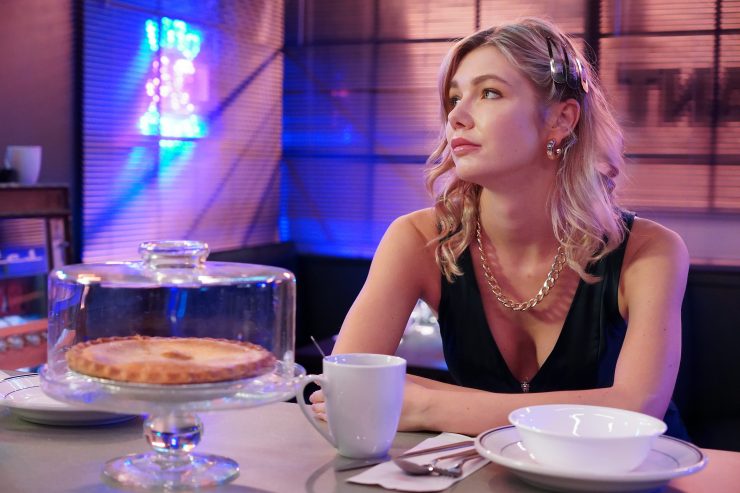 Nikon and Canon, on the other hand, have very lens limited offerings for their mirrorless cameras, as Nikon only launched their Z-system last year (the Z50 is a good option if you can live with the lens options), and Canon's "M" mount cameras are aimed at the amateur market and require adapters to use lenses from the R or EF mount systems.
Fuji produces the best cameras to compare with the Sony, with the Fuji X-T30 the best competitor in the same price range.
Which One Should You Get?
My general camera buying advice is this: buy the least expensive camera that will meet your needs and the best lenses that you can afford. But beyond the low price, there is nothing to recommend the a6100 over the a6400.
With that in mind, the first thing is to check and see if you like the viewfinder of the a6100 (it will still be much better than EVFs from digital point and shoot cameras and video cameras from several years ago). If you do, great. If not, then you can forget everything else; the EVF such an important feature of a mirrorless camera that it's not worth buying a camera if you don't like the EVF. Buy the a6400.
If either EVF is fine for you, consider how important shooting video is to you. If you're going to want S-log or similar flat gamma profiles, get the a6400. Otherwise, stick with the a6100 and save yourself some money so that you can buy better lenses.
Questions? Let me know!
If you're having trouble deciding on a camera, or have any questions that I haven't addressed above, just let me know in the comment section below, and I'll answer as soon as I get a chance!