Tamron's new 150-500mm f/5-6.7 Di III VC VXD lens is their latest in a long line of popular super-telephoto zoom lenses, but it has a shorter zoom range than their popular 150-600mm lenses for DSLRs. When they started developing lenses for Sony E-mount, Tamron made a choice to build lenses that are smaller and lighter than traditional lenses to match the smaller form factor of Sony bodies and meet the public's desire for smaller camera systems. So, does this lens's size make up for the loss of 100mm of reach? Let's take a look.
The Tamron 150-500mm Lens for Sports and Wildlife
For most people, the Tamron 150-500mm lens would be of interest for shooting outdoor sports and wildlife, so I began by testing the lens (along with the Sony 200-600mm) by shooting those two things. To catch some good, fast moving action, I went to a Seattle Seawolves game. And it was awesome! If you're in the Seattle area, you should check them out– they play March through July.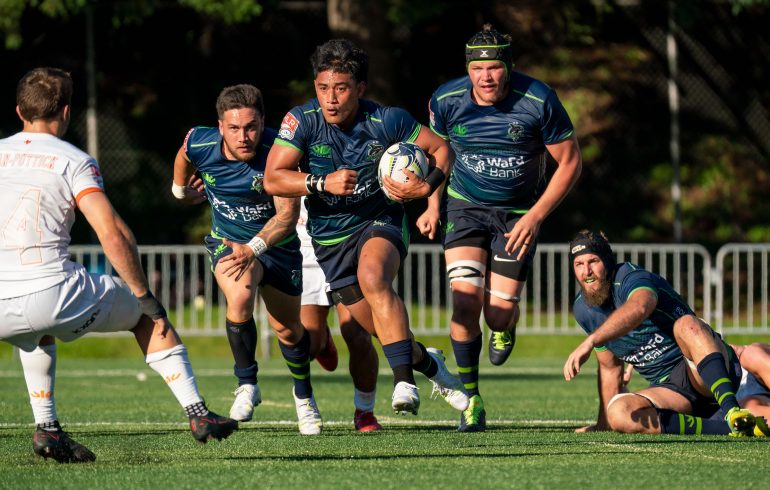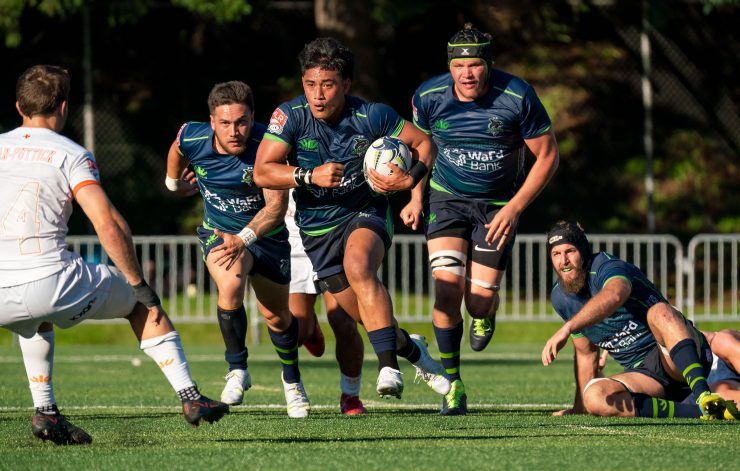 Both lenses performed well, though perhaps not quite at the level of a $12,000 prime lens. Both were fast focusing with excellent resolution, and the 500mm end of the Tamron gave me perfectly sufficient reach for rugby. With the Tamron, I was able to take bursts of 5 to 10 photos of a player running right at me, and the face and eye tracking on my Sony A7RIII kept up easily, giving me a succession of sharp photos; I can only imagine that its performance would be improved when coupled with an A9 or A1 camera body.
At f/6.3 or 6.7, neither lens will be very helpful for shooting sports indoors or under lights at night. In these situations, I often struggle to get 1/1000th second at f/2.8 and ISO 6400, and losing 2 to 2.5 stops of light would bring that down to only 1/250th to 1/180th second, which will not stop action, generally… though if you push your ISO to 25600 you'll have a shot.
Verdict for Sports: Very Good, if you have the light. The Tamron is at least as good as the Sony 200-600mm in terms of AF speed and accuracy, and resolution and sharpness are excellent. Both lenses are faster than the Sigma 150-600mm "Contemporary" lens that I've tested in the past on Canon EF mount.
Photographing Birds and Wildlife with the Tamron 150-500mm f/5-6.7 Lens
Beyond autofocus performance, wildlife photography has a couple of additional considerations that are not as important for sports. Wildlife photographers almost always prefer to have more reach, and good wildlife photos depend on clarity and detail to a slightly higher degree.
The Tamron delivers when it comes to resolution. In my testing, its images were nice and sharp with great resolution, but not so much contrast that it was hard to maintain highlight detail. When shooting stationary birds, the lens's image stabilization provided somewhere between 2 and 3 stops of shake reduction, which can make a big difference in resolution when shooting with the lens hand-held. As seen with sports shooting, the Tamron's focus was fast and quiet as well.
However, the Tamron 150-500mm does have a noticeable loss in reach compared to 600mm lenses like the Sony 200-600 and Sigma 150-600, though not a dramatic loss. It does not appear to suffer significantly from focus breathing1"Focus Breathing" refers to a lens changing apparent focal length when focusing on close subjects, usually losing magnification., so it will perform more similarly to lenses like the Sony 200-600mm when focusing on very close subjects.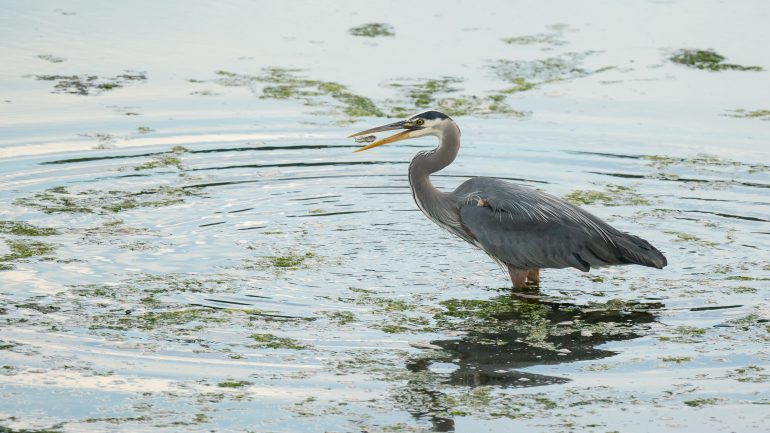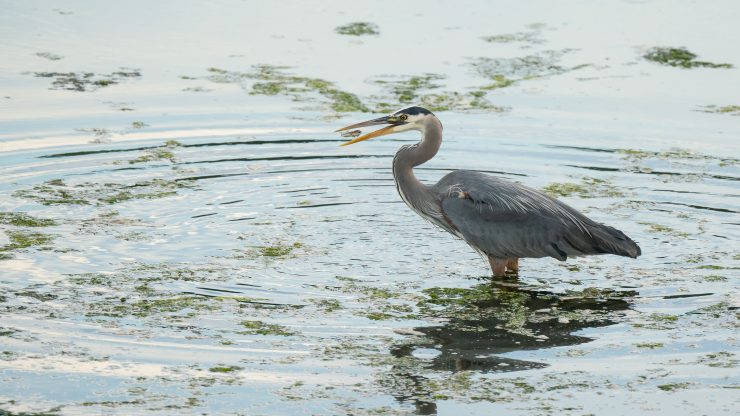 Close focusing (for shooting butterflies or other small subjects) with the Tamron is quite good. The Tamron can focus down to about 2 feet at 150mm, and just under 6 feet at 500mm (magnification ratio of 1:3.1 to 1:3.7, respectively). The Sony only provides a 1:5 magnification.
Not only do many photographers prefer the quality of light in the early morning and late afternoon/evening, quite a bit of wildlife is most active during these hours. Unfortunately, that's a problem for photographers who are limited to f/6.3 or 6.7 when their lenses are fully extended. Luckily, there are several good noise-reduction plugins on the market these days, and sensors are giving us much better results at high ISOs.
Verdict for Wildlife: Pretty Good, but not 600mm. 500mm is a lot of reach, but it's not 600mm… it's that simple. Its better than a 100-400mm zoom, but you're only saving a half pound (or less) over many 600mm lenses, and that seems like a big drawback to me.
The Tamron 150-500mm Lens for Landscape and General Shooting
Like all super-telephoto, the Tamron 150-500mm lens is excellent for creating compression in a photograph, essentially making backgrounds appear larger and more prominent in a scene2This is actually a result of the change in distance from the subject to the camera. For a full explanation, see my article about how compression works in photography. . I have always found this to be helpful in pulling dramatically large mountains into a photo, or the city skyline, or trees, other dramatic background features. I tested out the Tamron lens for this purpose at Gasworks Park, and it performed exactly as expected, giving me wonderfully sharp results.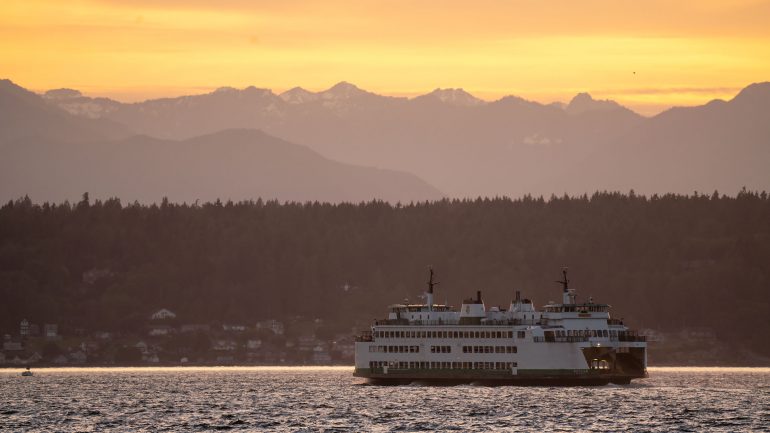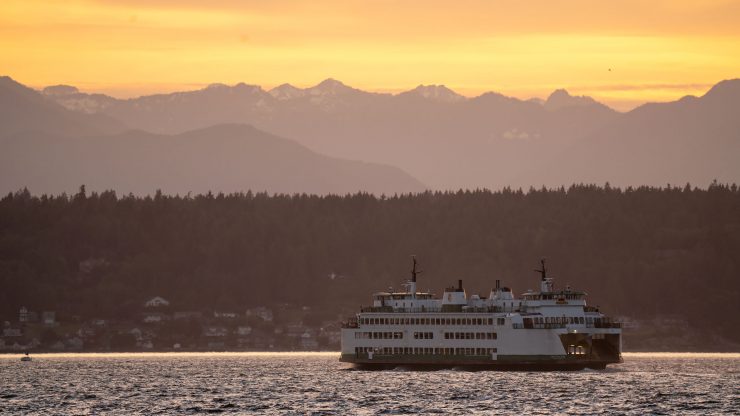 Similarly, telephotos are excellent for simplifying a busy scene, allowing a photographer to pick out the important parts and compose a strong image. Again, the Tamron performed well.
Verdict for General Shooting: Exactly as you'd hope, but still a little heavy for a general carry-around lens.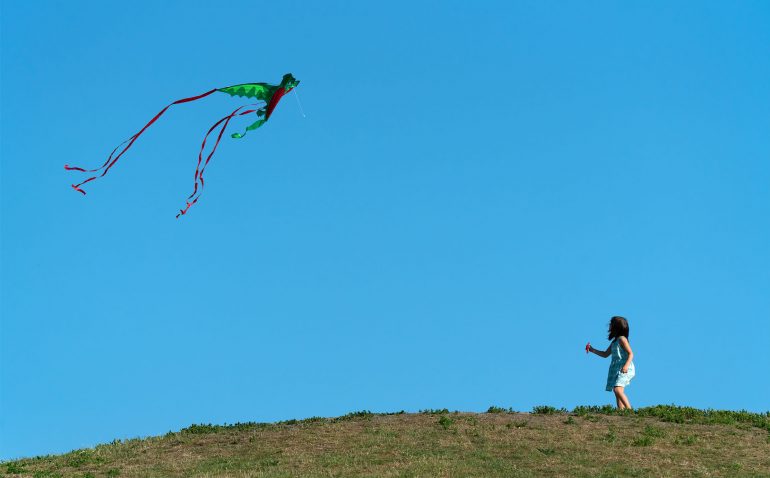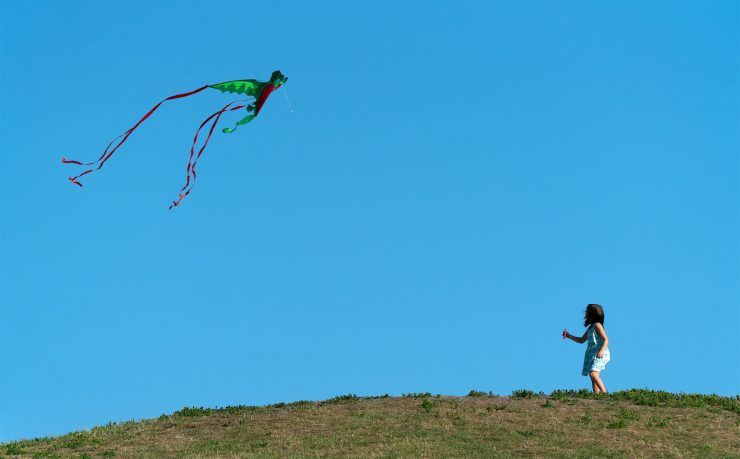 Resolution: Tamron 150-500 vs Sony 200-600 vs Sigma 150-600 "C"
The Tamron lens provides nearly identical resolution to the Sony lens at 200mm in my test shots. Zoomed in to 500mm, the image quality remains very similar, but it's just different enough to say that the Sony offers a hair better resolution from wide-open until about f/11. At f/11 and beyond, there was no significant difference.
Compared to the old Sigma lens (shot with Sigma's EF to E mount adapter), the Sigma lens is roughly equivalent in the center of the frame at 500mm, but away from the center, the Tamron has a significant advantage in resolution.
However, at the 150mm end of the zooms, I found the Sigma lens to provide significantly better contrast and sharpness all across the frame, up until about f/8. Beyond f/8, the difference disappears.
Verdict for Resolution: The Tamron is wonderfully sharp where it matters, at 500mm, from edge to edge of the frame.

Tamron 150-500mm Di III VC VXD Lens
PROS
Excellent Image Quality
Fast, Reliable Autofocus
Compact Size
Great Lens for the Price
CONS
No 600mm Reach
Still Heavy Compared to 600mm
Lens Hood Tends to Fall Off
Push-Pull Zoom Lock Engages Accidentally