A couple of weeks ago, Tamron posted a video on their social media channels teasing four new lenses for Sony E-mount. Most people have been on the same page about what the first will be (70-200 f/2.8), but it may not be as clear as it looks, at first… and what are the other three?
I haven't heard anything from Tamron, so I can only guess. But this is what it looks like to me. Let me know your guesses in the comment section below!
Lens One
I agree with most people that the large lens in the video is going to be something in the 70-200mm range. Looking at how tightly Tamron's existing lenses fit together, I'd guess that it will be a 75-200 or 75-210mm lens.
From the proportions in the video (which may not be accurate), though, the lens appears to be only about 1.5 inches longer than the 28-75mm, which would put it at about 6″ long, which would be amazingly short for a 70-200 f/2.8.
For comparison, the Sony 70-200 f/2.8 GM is around 7.5″ long (excluding the mount), and the 70-200 f/4 is about an inch shorter. Does this mean that the lens is likely to be an f/4 rather than an f/2.8? Tamron representatives have told me that their focus with Sony-E lenses is to keep them compact, to suit the compact camera bodies of Sony's cameras, so there's a chance that Tamron would release an f/4 lens if it meant keeping the lens in line with their goals.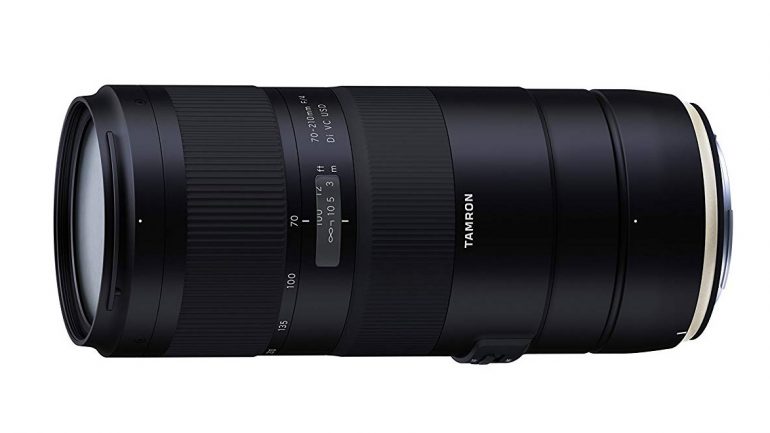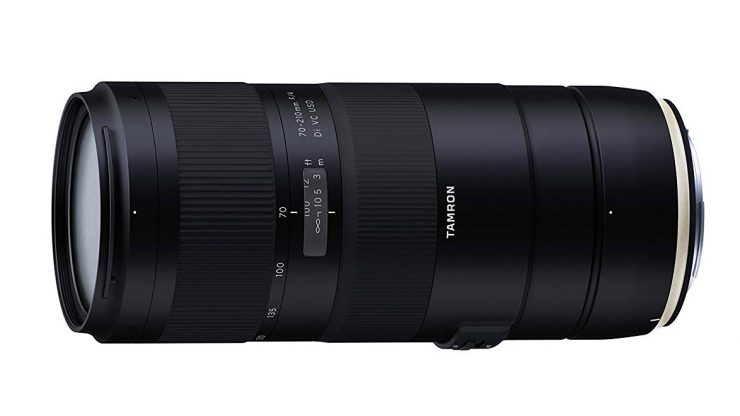 However, the Tamron 28-75mm f/2.8 is dramatically smaller than Sony's 24-70 GM, as you have probably seen in my video comparing the two. If Tamron has managed to make a 75-210 equally compact while maintaining the optical standards of the 70-200 f/2.8 VC USD G2 lens for Canon and Nikon DSLRs, this lens will be an instant hit, and will probably be sold out for months after its release, just like the 28-75 was and the 17-28 f/2.8 is now. It's possible, and I'm keeping my fingers crossed.
But what are the other possibilities? It appears to be a medium sized lens, so maybe it's a medium zoom, something like a 24-105mm f/2.8 or f/4 (or 2.8-4, like the 35-150). Or it could be a 70-300 4-5.6, which has been a very popular Tamron offering for the past decade. Alternately, it could be a telephoto prime: perhaps a 135mm f/1.8 like the Sony GM or Sigma ART. That would be about the right size.
[Update: rumors suggest that this lens will be a 70-180mm f/2.8 . That strikes me as a somewhat odd focal length. 75-180 would actually make more sense. In any case, we'll see in a few weeks at the press conference.]
Lens Two
The other three lenses are all represented by identical placeholders in the video, which I take to be just that: placeholders, not actual models. They all look like short-ish prime lenses.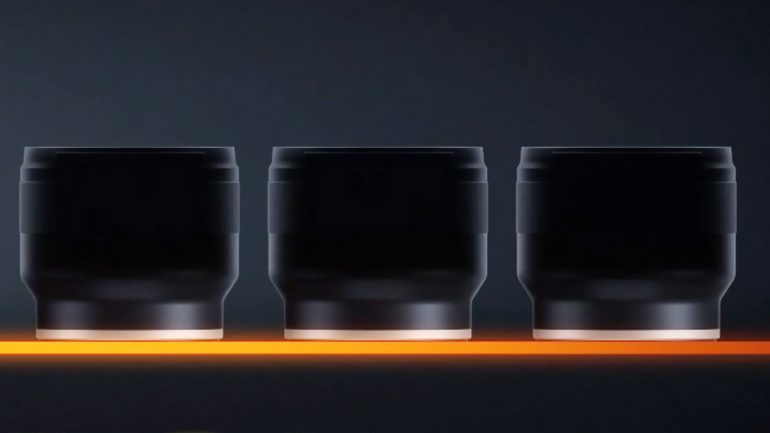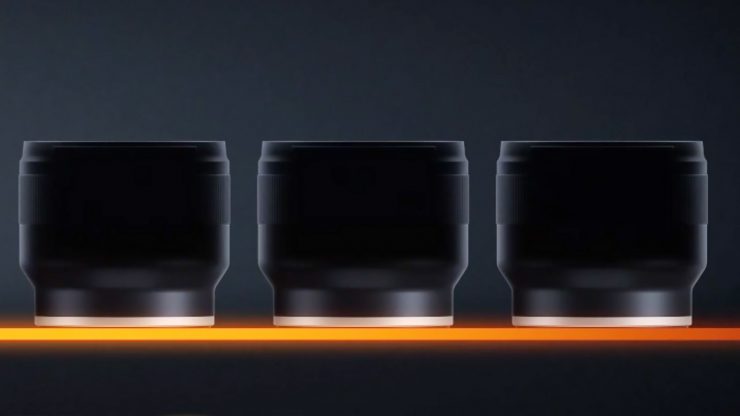 Just a few years ago, Tamron released a triad of primes for Canon and Nikon: a 35mm f/1.8, a 45 f/1.8, and a very well regarded 85mm f/1.8. These at least give us an idea of some of the focal lengths that Tamron thinks are important.
We've also seen them release perhaps the best 35mm f/1.4 lens on the market for Canon EF and Nikon F mounts, at any price.
So, my guess is that one of these lenses for Sony E mount will also be a 35mm lens. It looks a little compact for an f/1.4, so f/1.8 seems more likely. So, that would make it a Tamron 35mm f/1.8 Di RXD, perhaps.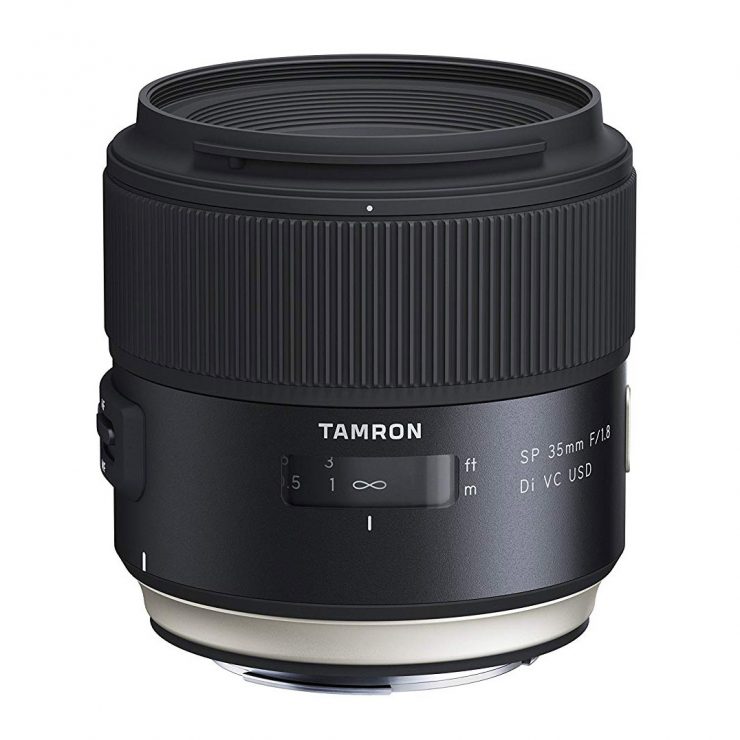 Lens Three
A 50mm f/1.4 or f/1.8 would be the obvious next stop. Tamron released a 45mm f/1.8 for Canon, as mentioned previously, but I haven't heard about that lens flying off shelves, so Tamron will probably extend it to 50mm for marketing purposes alone, but they make stick with 45mm. It's a great all-around focal length, with lots of optical formulas out there to work with, and f/1.8 would keep it compact. So: Tamron 50mm f/1.8 Di RXD
Lens Four
This one is a little trickier. First, let's assume that the teaser images ARE representative of the actual forthcoming lenses. If so, something like a 24mm f/1.8 or f/2 would make the most sense, but it really could be something even wider: an 18mm, even.
But if the teaser image is NOT accurate, then I'd lean towards an 85mm f/1.8 The Sony version is good and the Viltrox version is cheap, but neither one is outstanding like the Tamron 85 f/1.8, which has wonderful optics.
What Do You Think?
What do you think of these guesses, and what options have I forgotten? Let me know in the comments section below!
---