D7200 vs D7500: Is It Worth the Upgrade?
Nikon's recently announced D7500 has a peculiar mix of features from the D7200, the high-end D500, and the less expensive D5600. In some important ways it improves over its predecessor, in others it seems to be taking a step back. How much difference do these changes make, and which camera makes more sense for you? Let's take a look.
To begin with, this chart shows the main features of both cameras, with the better features highlighted in green, though in some cases "better" is subjective.
Nikon D7500
Nikon D7200


Price (body)

$1,298.00
$1,124.95
Price With Kit Lens
(18-140mm VR)
$1,454.95
$1,798.00
Body Material
Plastic Monocoque Body
Partial Magnesium Alloy Frame, Plastic
Dust/Weather Sealed Body
Yes
Yes
Sensor Resolution
20.9 Megapixel
24.2 Megapixels
(Sony)
Anti-Aliasing Filter [OLP]
(Reduces sharpness, prevents moire)
NO
NO
ISO Range

100 - 51200

100 - 25600
Total AF Points
51
51
Cross-Type AF Points
15
15
AF Motor In Body
(For Using Older AF Lenses)
YES
YES
AF Light Level Range
-3 to +19 EV
-3 to +19 EV
Autofocus Fine Tuning
Adjustments
YES
YES
Shutter Speed Range
1/8000th - 30 sec.
+bulb
1/8000th - 30 sec.
+bulb
Max Frame Rate

8 fps

6 fps
(7 shots in 1.3x crop mode)
Max RAW Burst
(buffer size)

50 shots 14-bit compressed

18 shots 14-bit compressed
Max JPG Burst
(fine, Large)
100
100
Flash Sync Speed
1/250th sec.
1/250th sec.
Wireless Flash With
Built-in Commander
YES
YES
Nikon RADIO Wireless Flash Compatible

YES

NO
Auto FP Flash Mode
(High Speed Sync)
YES
YES
Media Slots
1 SDXC

2 SDXC

Quick Access User Modes
(Saved U1, U2 programs)
Yes
Yes
LCD Size
3.2"
922,000 pixels
3.2"
1,228,800 pixels
LCD Articulated

YES

NO
LCD Touchscreen

YES

NO
Bluetooth

YES (v4.1)

NO
Built-in WiFi
YES
YES
Body Weight

640g (no battery)

675g (no battery)
Body Size
135.5 mm x 104 mm
x 72.5 mm

136 x 106.5 x 76 mm
Battery Life
950 Shots
CIPA Standards

1,110 shots CIPA Standards

Viewfinder Coverage
100% Frame
.94x Magnification
100% Frame
.94x Magnification
Video Codec
MPEG-4 / H.264


.mov or MP4



MPEG-4 / H.264
.mov
Video Resolutions

3,840 x 2,160 (4K: 30, 25, 24 fps)

1920 x 1080 (60, 50, 30, 25, 24 fps)
1280 x 720 (60, 50 fps)
640 x 424 (30, 25 fps)
1920 x 1080 (60, 50, 30, 25, 24 fps)
1280 x 720 (60, 50 fps)
640 x 424 (30, 25 fps)
Digital Stabilization
for Video
YES
(Reduces image area; not available for 4K resolution)
NO
Video Length Limit
29 min 59 sec.
29 min 59 sec.
Headphone Jack
Yes
Yes
Internal Mic
Stereo
Stereo
The Body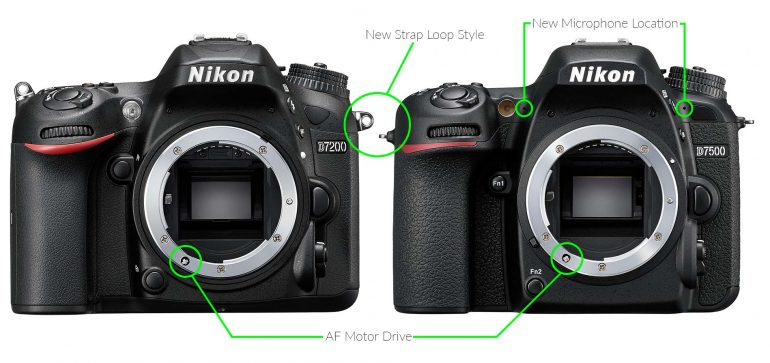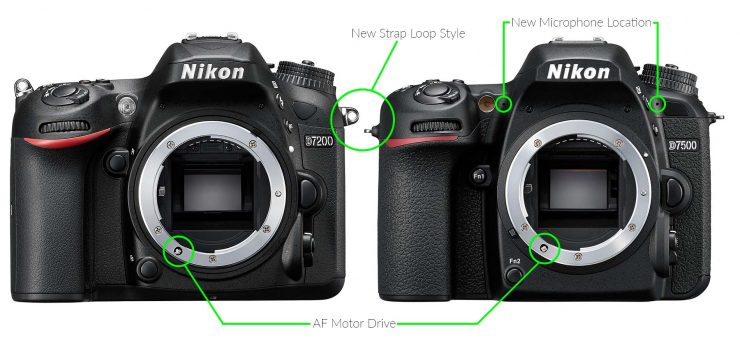 While many of the features of the D7500 have been upgraded to match the D500, the body is now more like that of the less expensive D5600. Having eschewed the magnesium alloy back and top plates found in the rest of the D7000 series, the D7500's unified frame and body are made entirely of plastics. This makes the D7500 lighter than previous models, and perhaps easier to weather-seal (sealing is very thorough on this model).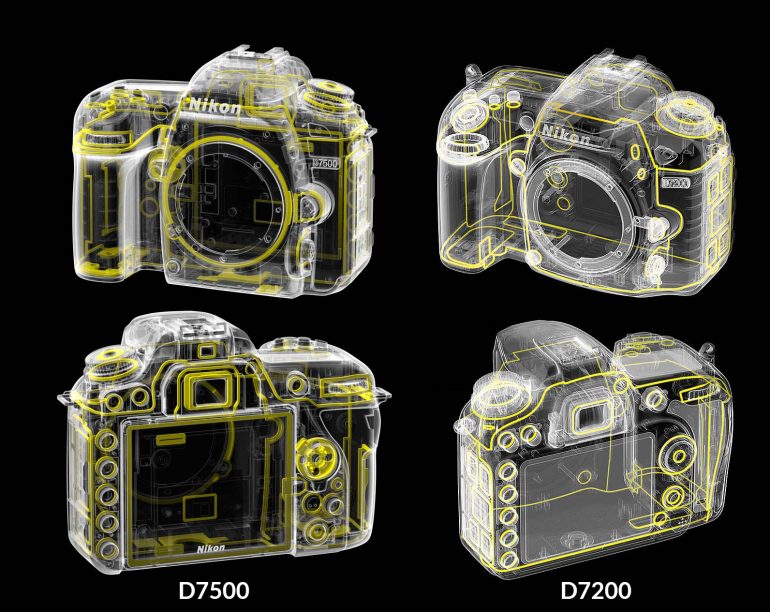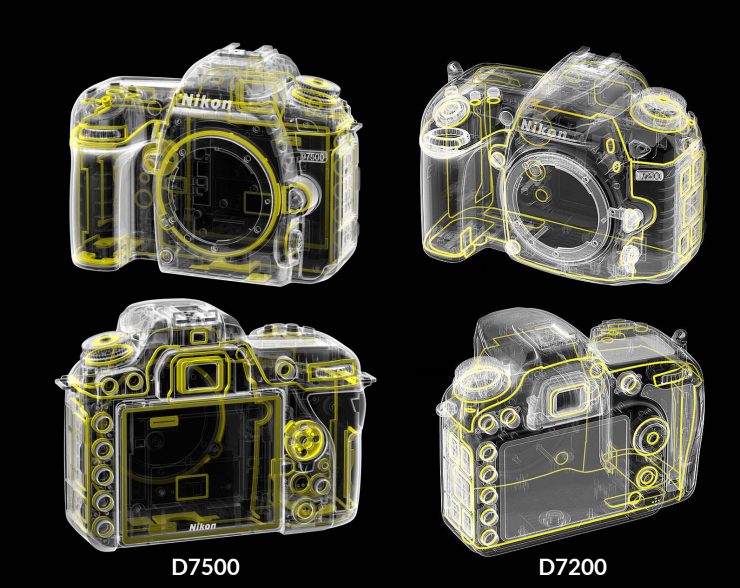 Along with the new body material are a variety of changes in design and layout, some minor (like the change in strap connectors and the location of the microphones), and some major, like the adoption of a new battery (EN-EL15a) and the loss of an SD card slot (down from 2 slots in the D7200 to just a lone slot).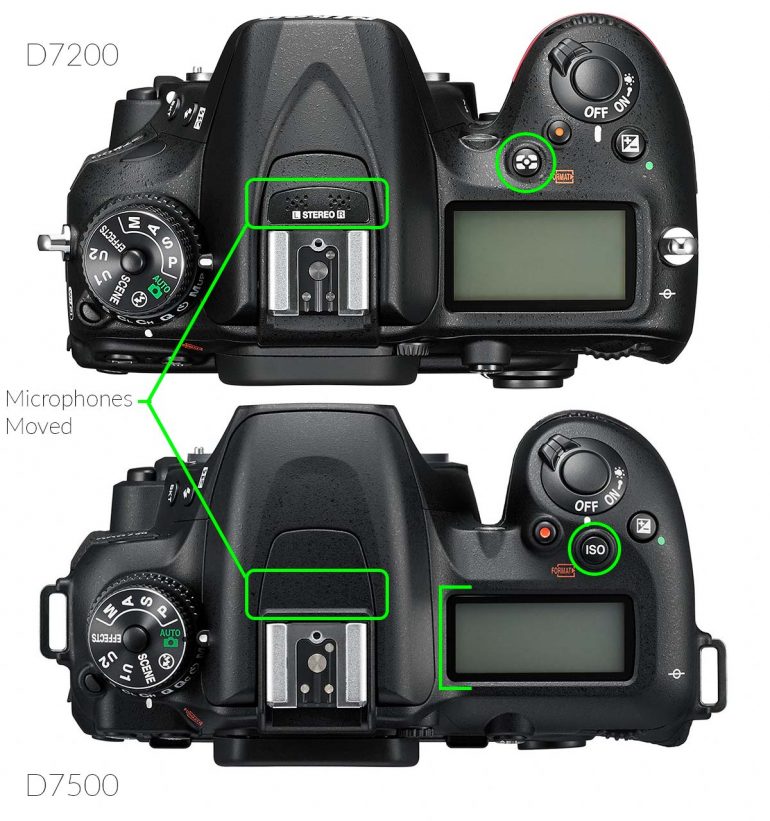 And, of course, the D7500 is the first in the series to include an articulated, touch-enabled LCD. This LCD is a case of "one step forward, one step back", though; I had expected the D7500 to get the D500's nice 2,359,000 pixel screen, but instead it's been saddled with a 3.2″ 922,000 pixel LCD that has lower pixel density than the 3″ screen in the original D70001. The D7000 had a 921,000 pixel LCD, essentially the same, but it was a smaller screen at only 3.0″, making the pixel density greater. The top LCD is also smaller.
The Sensors
Some people were surprised to discover that the D7500's sensor has lower resolution (20.9 megapixels) than that of the older D7200 (24.3 megapixels). There are a few reasons why Nikon made this choice. (Click Headings to Expand)
Low-Light Performance
First, and most importantly, is Nikon's concentration on high-ISO performance with the D7500. More pixels on a sensor means smaller pixels. Smaller pixels collect less light, but the sensor's electronics still generate background noise. This results in a worse signal to noise ratio (like a quiet voice talking in the car over the road noise), and thus, more digital noise in the image that results, especially at high ISOs (where the sensor tries to get by with even less light). The D7500 has fewer 'pixels' on its sensor, so they're larger.
As a result, the D7500 has a top native ISO of 51200, compared to the 25600 of the D7200: a full f-stop of difference. We've found that the D500 (which has the same sensor as the D7500) does not quite have a full f-stop of improvement in quality over the D7200 at high ISO. At ISO6400, the D7200's noise is slightly better controlled (finer and smoother) than the D500's is at ISO12800, though the difference is minimal, and the D500 has better contrast in the comparison. At one stop apart, they're roughly comparable. 
Shooting Action
Second
, Nikon wanted to improve high-speed shooting performance to compete with cameras like the 
Canon 7D Mark II
, which can shoot 10 frames per second. These frame rates produces a lot of data for any camera to deal with. At higher resolutions, cameras produce
larger files
, which are harder to move quickly through the data pipeline to storage on the SD card. A lower resolution sensor's smaller files are easier for the camera to deal with at high speeds. These smaller files make it possible for the D7500 to shoot 8fps and get the data stored onto an SD card.


Minor Difference in Resolution
And finally, for most photographers, the difference in resolution between 21 and 24 megapixels just isn't very significant in real-world use. Remember that most of us use computer monitors that are no larger than 4K resolution (about 8 megapixels), but the vast majority use full HD (1080p is just 2 megapixels), and very few photographers print these days. And if you're resizing an image from 21 megapixels down to 10% of its original size, all of the fine differences in detail will be thrown out anyway.
But if you do print? Then you'll have to print LARGE to be able to see these differences… probably 16 x 24 inches or perhaps larger, and the differences even then will be minor. And that's assuming that you are able to capture a difference to begin with. Only the sharpest lenses have high enough resolution to make a difference, and even then, only when shot from a tripod at the lens' sharpest apertures, with no vibrations from the wind, ground, shutter, etc. A full frame sensor with the same pixel density of the D7500's 20.9 megapixel sensor would hold 46.5 megapixels, and Nikon has already admitted that not many lenses can meet the demands of the D810's 36 megapixel sensor.
Who will benefit from the higher resolution of the D7200? Landscape photographers often shoot in a manner that could make use of it, and so do some commercial/studio photographers and fine-art photographers. But journalists, event photographers, sports photographers, and hobbyists generally do not.
Speed & Action Performance
The D7200 was Nikon's best APS-C camera for shooting action until the release of the D500, and while the D7500 does not match the D500, it certainly closes the gap. The D7200 can shoot at 6 frames per second, but if you're shooting RAW, it can only shoot 18 shots in a row (3 seconds) before the buffer is full and it needs a break to write to the SD card. The D7500 improves on both metrics, shooting at 8 frames per second for bursts of 50 frames in a row (just over 6 seconds). The D500 takes that a step further, shooting 10 frames per second for up to 200 compressed RAW shots, but only when using an XQD card.
Of course, if you're willing to shoot JPG, then the D7200 has no problem, as it is able to shoot bursts of at least 100 shots in that format.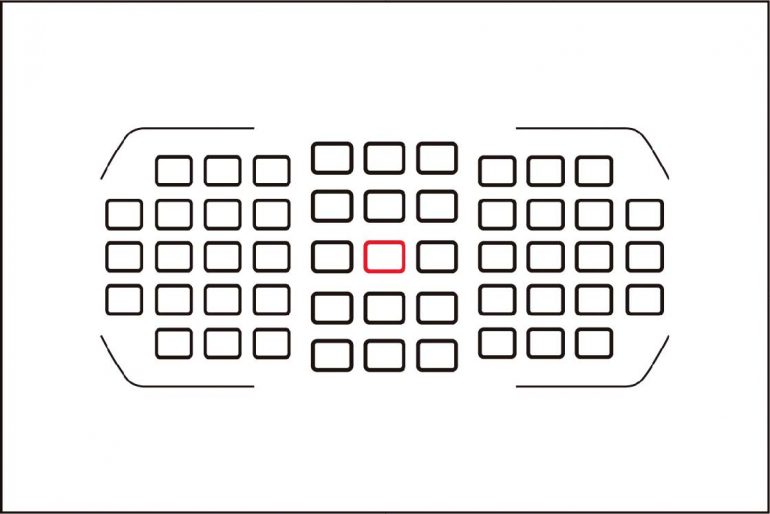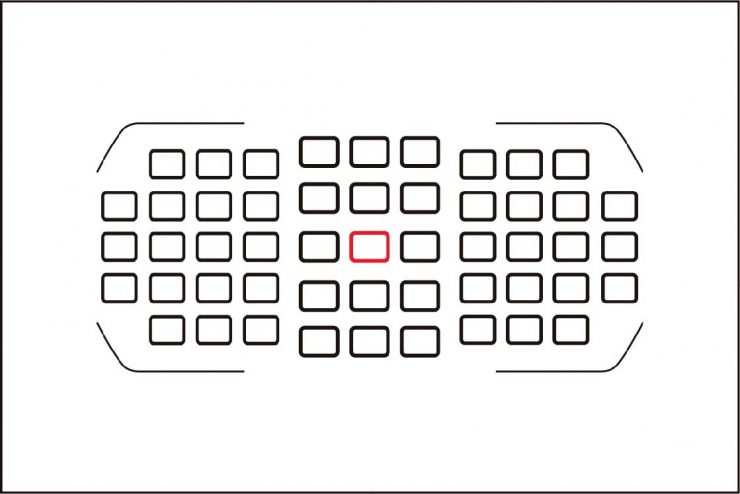 The autofocus system in the D7500 has not been changed; it uses the same 51-point (15-cross type) system as the D7200, while the D500's system has a total of 153 AF points. However, Nikon claims that the same system in the D7500 will perform better than it does in the D7200 because of the new processor in the camera. This seems very unlikely to be a significant difference.
How important is this difference? Journalists, action photographers, event photographers, wildlife photographers, and anyone else who needs to capture images in copious quantities very quickly might find the extra two frames per second helpful, though casual action photographers will probably not need it. Portrait, landscape, product and commercial photographers? Probably not. Similarly, very few photographer (even those who shoot action) shoot bursts of more than 10-15 frames. The ability to do so will be important for the most dedicated action photographers (who should probably be looking at the D500 anyway), but probably not many others2When I was studying photojournalism in college in the mid 1990s, we were all still using film. Bursts of more than a few seconds could finish off an entire roll of film. Somehow, even the people who were lucky enough to be shooting Michael Jordan and Ken Griffey Jr. managed to produce amazing images with bursts of just 5 or 6 frames at a time. You'll know from your shooting style whether this will be important for you.
Video
It is tempting to just say "The Nikon D7500 can shoot 4K video and the D7200 can't" and leave it at that. While the fact is true, there are some ugly details: I've said this all about the Nikon D500, and I'll say it again for the D7500.
The D7500 shoots Full HD video much as you would expect, using the full width of the frame to capture 16:9, 1920 x 1080 video. You also have the option of capturing that video from a 1.3x cropped section of the sensor (which is, of course, already 1.5x cropped compared to an FX sensor).
However, when the D7500 captures 4K video, you are forced to use a cropped section of the sensor that is even smaller than the 1.3x cropped section that is optional at 1080p. It can be seen in our graphic, below: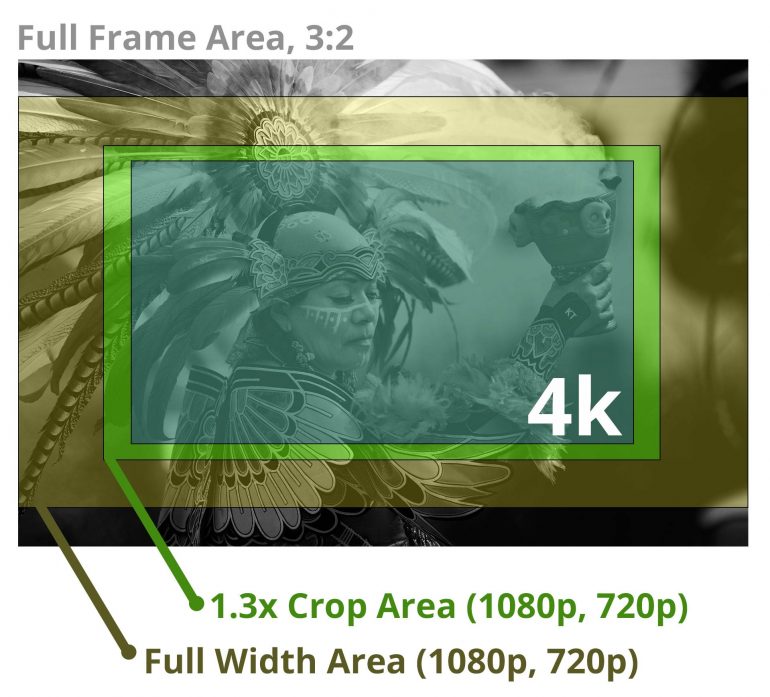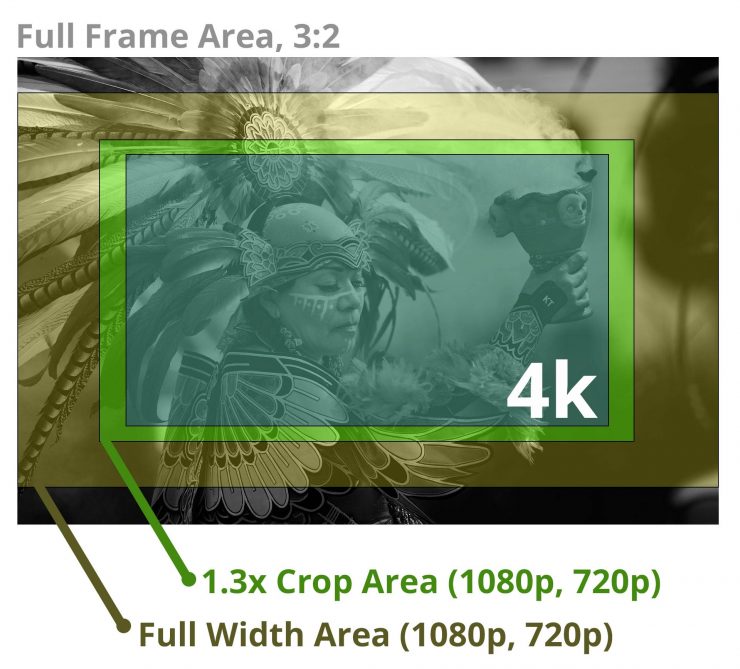 This may be perfectly acceptable for those who only shoot telephoto video; it provides remarkably high resolution video and a roughly 1.5x crop, making a 200mm lens perform like a 450mm lens (1.5x crop + 1.5x crop). However, for those times when you want to shoot wide angle, you'll need to use an ultra-wide angle lens just to get close; while a 16mm lens might normally give you a full-frame 24mm lens's field of view, you'll need an 11mm lens to get something almost equivalent if you're shooting 4k.
So, if you're looking for a camera just to shoot 4K video, the D7500 is hardly ideal.
However, if you're mostly shooting 1080p or 720p, then the D7500 has one more trick up its sleeve: digital image stabilization, which can be used in conjunction with optical image stabilization. You will lose a little bit of the frame, but the sensor has plenty of resolution to spare, so there's no loss in resolution, and the addition of digital stabilization goes a long way towards giving you smooth, jitter-free video. Like the D500, the D7500 will have electronic aperture control while shooting video, as well as exposure smoothing capabilities when moving from dark to bright areas (using auto ISO and electronic aperture control).
The Nikon D7200, unfortunately, does not have electronic aperture control, nor digital image stabilization. It does, however, have 1.3x crop mode, like the D500, and both can output video to an external recorder.
Flash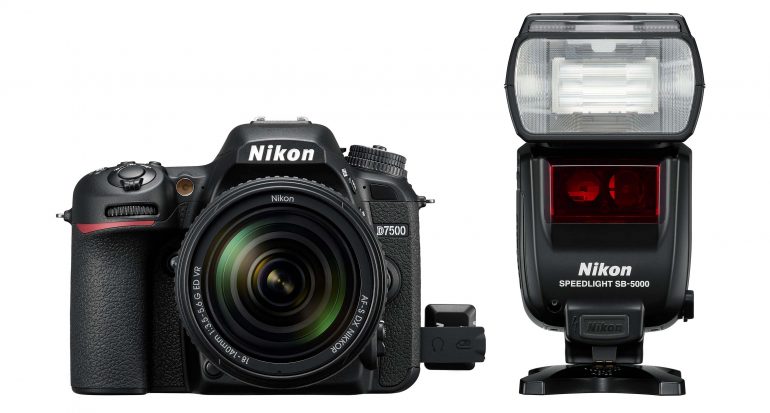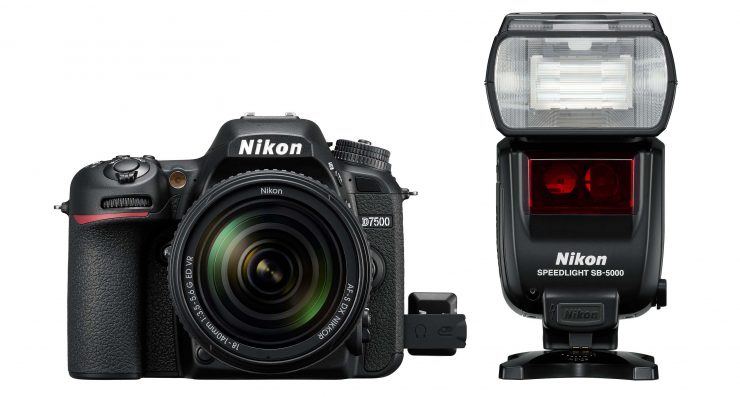 The Nikon D7200 does not support the new Nikon radio-controller (WR-R10/WR-A10) and SB-5000 flash system, which can control up to 18 speedlights. However, there are countless 3rd party radio-triggering systems already available on the market, from pro-level Pocket Wizards and the popular Yongnuo TTL models, Nissin Air 1 Commander and the Phottix Odin, so this should be only a minor consideration for most people.
Conclusions
The new features of the Nikon D7500 will primarily benefit photographers who shoot events and long bursts of action, particularly those who shoot them in low light with high ISO. Those photographers will get better performance with the D7500: better speed and less digital noise. This comes at the cost of slightly lower resolution. Photographers who wish to shoot 4K video and/or use a swivel screen may also find reason to choose the D7500.
However, if you normally shoot at low ISO, and if your primary interest is not fast moving action, then the D7200 will give you equally good results, and in some cases, it may give you better image quality. If you shoot with impeccable technique3 This means shooting from a tripod, with mirror lock up, and a cable release or timer with a top quality lens set in its sharpest aperture range, the D7200's sensor is capable of capturing more detail than the D7500's.
You Should Buy the Nikon D7500 If…
you plan to shoot a lot of action like: sports, news events, weddings, wildlife
you plan to shoot events in a dark setting: concerts, clubs, weddings, wildlife
you need to shoot 4K video, especially telephoto, or digitally stabilized HD Video
you want to use Nikon's SB-5000 flashes and radio trigger system
you want a touch-screen and/or articulated rear LCD
You Should Buy the Nikon D7200 If…
you shoot landscapes or other detail oriented genres at low ISOs, including: studio portraits, product images, still-life works
you shoot action photography but don't need a full 10 frames per second (the D7200 is a very capable action camera)
you shoot long events (or spend a long time in the field) and want better battery life
you want to save money on the body to buy better lenses (which is what I always recommend)
If you do decide to buy either one and have found this article helpful, please support us by purchasing your camera from any of the links found in this text, or from the stores listed here: Amazon.com or  B&H Photo.
Buy the Nikon D7200: From Amazon.com | From B&H Photo | From Adorama
Buy the Nikon D7500  : From Amazon.com | From B&H Photo | From Adorama
Questions? Comments?
I've attempted to concentrate on the most important differences between these cameras in practical use for photographers who shoot RAW files, but there are other minor differences. They may or may not be relevant to the way you shoot. However, if you still have any questions about which camera you should buy, please feel free to ask me in the comments section below! I'll answer as quickly as I can.